The Truth About Eugene Lee Yang's Boyfriend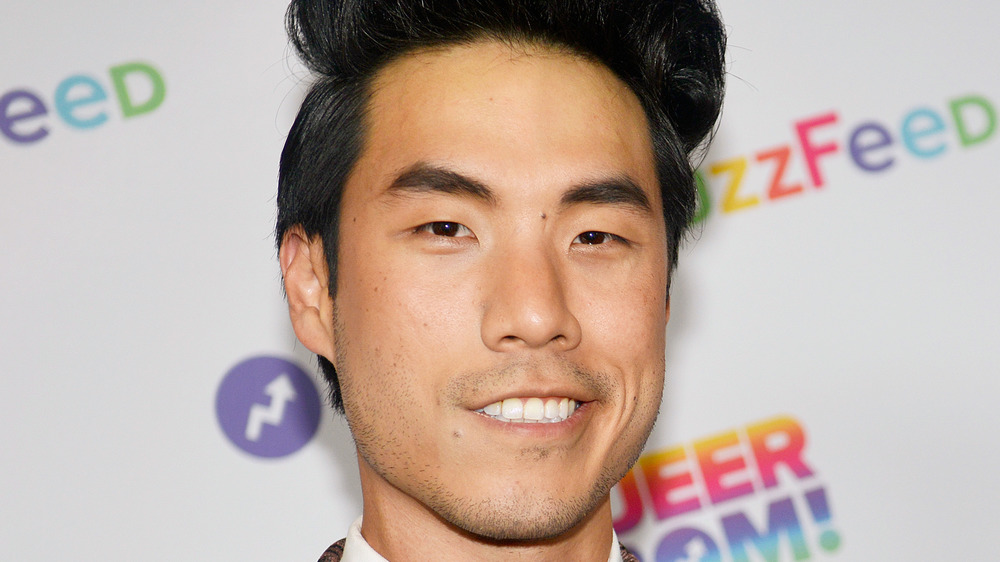 Chelsea Guglielmino/Getty Images
If you're the kind of person who is in the loop when it comes to the biggest YouTube stars around, then you surely know all about the Try Guys. However, if you need a little refresher, the content-creating team that includes Keith Habersberger, Ned Fulmer, Zach Kornfeld, and Eugene Lee Yang "first met and crafted the Try Guys brand" while working at BuzzFeed, according to MTV News. Their popular form of online entertainment features them, well, trying things, and was such a success that they eventually broke out on their own "to form [an] independent production company." 
That move saw the launch of the Try Guys' YouTube channel, which has over 7.5 million subscribers, as of this writing, and includes videos of the foursome doing things like drawing nude self-portraits, wearing dresses that would suit the cast of Bridgerton, and eating every single item on the menu of various fast-food chains. On top of that, they went "on a national tour, started a podcast," and have "written a no. 1 New York Times best-selling book."
At the same time, Yang came out as gay in July 2019 by releasing an incredibly powerful and stunningly beautiful YouTube video, along with a companion video that showed what went on behind the scenes of the project, while also explaining why he had chosen to reveal his truth. In the time since, Yang has seemingly been more willing to be open about his personal life, including the fact that he's in a relationship with a certain someone special.
Eugene Lee Yang is dating Matthew Joseph McLean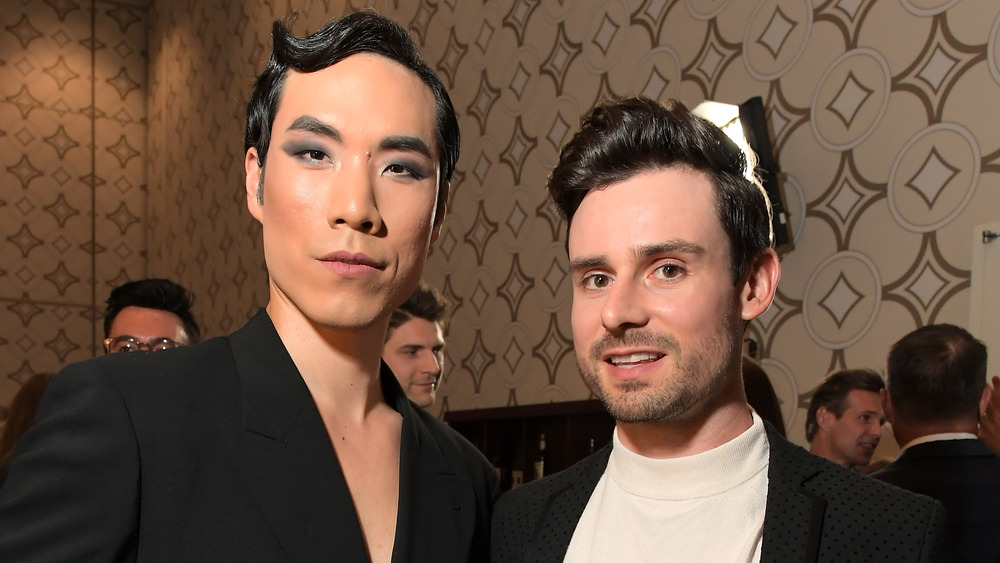 Charley Gallay/Getty Images
Now that the Try Guys' Eugene Lee Yang has come out to the world, he has also embraced "his first public relationship," according to The Netline. And who is the man who has captured the YouTube star's heart? His name is Matthew Joseph McLean.
While it's not quite clear how the two first met, McLean appears to be an EY Manager who is based in Los Angeles, and the pair apparently "regularly appear together during events." On top of that, Yang took to Instagram in January 2020 to share photos of himself and McLean "as Sharpay and Ryan — the true heroes and best characters in [High School Musical]" for Yang's "Disney Channel Original Movie & Series-themed Birthday." McLean previously popped up a pic of the duo dressed up for Yang's Human Rights Campaign Visibility Award honor in October 2019, and Yang also shared an image of the two enjoying the gorgeous weather together on Waiheke Island that September.
Thankfully, if you hop over to McLean's IG account — which reveals that his interests include travel, food, style, and design — you can see plenty of more pics of the two together. Just take a peek at the cute couple heading out on the town together, climbing the Sydney Harbour Bridge, and even posing with a kangaroo. Yang and his boyfriend obviously make the most of their time together, and we love to see it!