Are Any Of The Haim Sisters Dating Anyone?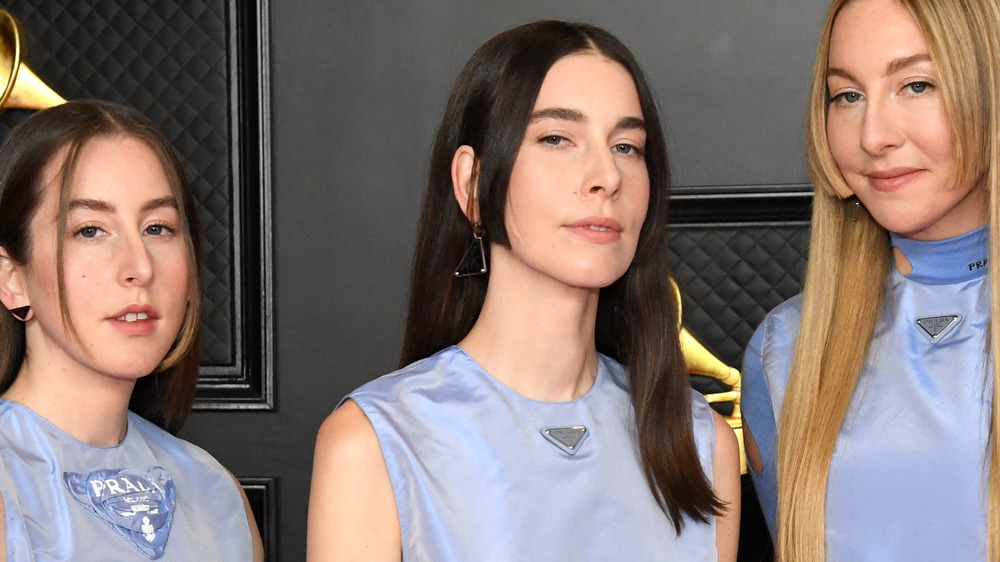 Kevin Mazur/Getty Images
Fans of three-time Grammy-nominated trio Haim know the basics about the group: It's made up of three sisters who are super close, they're besties with Taylor Swift, and they're mega-talented. But when it comes to the sisters' personal lives, the details are more scarce.
Haim's three sisters — Este, Danielle, and Alana — have become forces to watch in the music industry, while still keeping their personal lives private. That doesn't mean talking about dating is off-limits in interviews, though; the sisters have some pretty funny stories about dating during the pandemic. "The funniest thing I've had to deal with, like, talking to dudes during quarantine is that they have zero excuse to not text me back," Alana said during an appearance on Spotify's "Butt Dial" podcast in May 2020, per Page Six. The youngest Haim sister came to the conclusion that she'd been ghosted.
Este, meanwhile, mentioned having a boyfriend during a previous interview with SSENSE, though she didn't share many details, and it's not clear whether she and Alana are boo'd up in 2021. But Danielle is dating someone in the industry, and there's more to learn about her relationship than her sisters' dating lives. Here's what to know about Danielle Haim's boyfriend.
Danielle Haim met her partner through work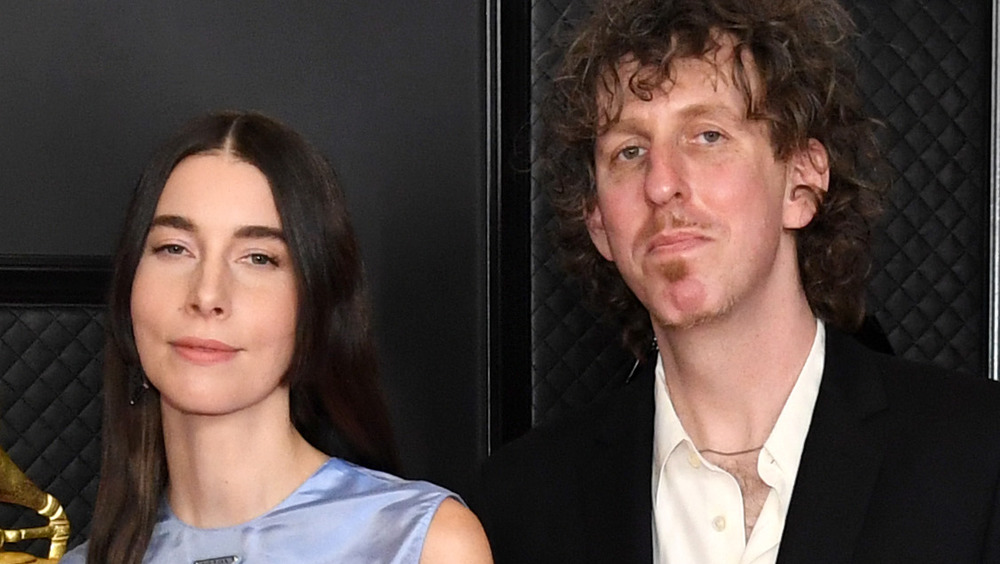 Kevin Mazur/Getty Images
Ariel Rechtshaid is one of the hottest music producers in the business, and he also happens to be dating middle sister Danielle Haim. As the band explained to NME in January 2021, they sought him out for his producing abilities in 2012, and the couple ended up hitting it off.
"I'd head a Cass McCombs song that I loved called 'County Line' and I remember looking it up, [and thinking] 'Who did this album? Who produced this? This is awesome!' and I saw this name, Ariel Rechtshaid," Danielle said to NME. "So then I think a couple weeks later I heard the Usher song 'Climax.' I looked it up and, oh my gosh, there's that name again. I remember telling my manager, 'I want to meet with this guy,' and that's how we met in 2012."
Rechtshaid, meanwhile, told the magazine that he and Danielle had "chemistry" and that their relationship was a "slow build" as he worked with the band more. He also shared with NME that all three Haim sisters were supportive of him amid his testicular cancer diagnosis. The producer has since overcome the illness, per NME, and he and Danielle seem to be closer than ever.