Inside Angela Lansbury's Strange Connection To Charles Manson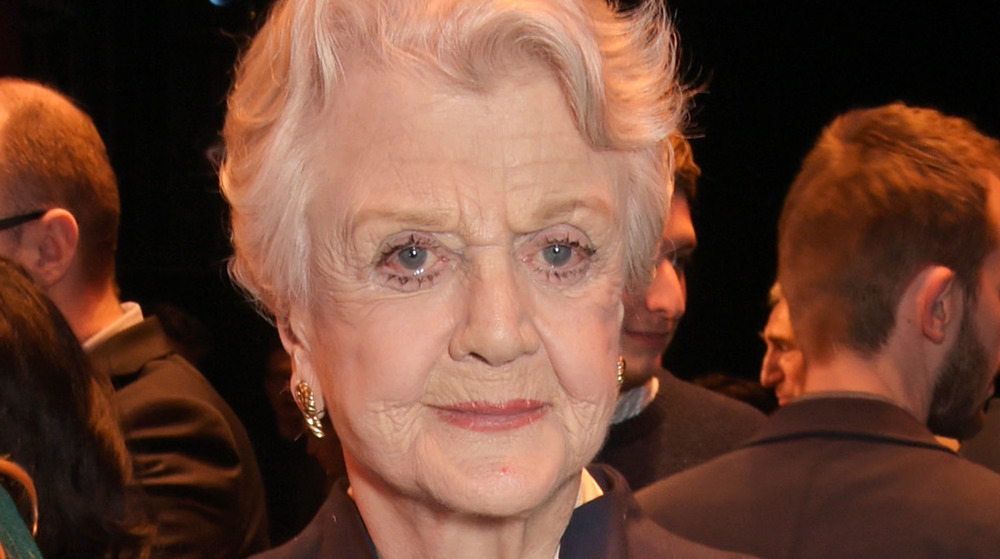 David M. Benett/Getty Images
When you think about notorious criminals and terrifying killers, infamous names like Ted Bundy and Joseph James DeAngelo (a.k.a. the Golden State Killer) might come to mind. The same can probably be said for Charles Manson. That's because, as the head of the Manson Family, he "was an American cult leader whose followers carried out several notorious murders in the late 1960s" including "the brutal slayings of pregnant actress Sharon Tate and other Hollywood residents," according to Biography.
As a result, History.com notes that, in 1971, Manson was convicted and "sentenced to death for murdering two people and orchestrating the killings of seven others in August of 1969." However, his "death sentence was commuted in 1972," and instead, he spent the rest of his days serving a life sentence before dying at the age of 83 in 2017.
While Manson's name will always be associated with shocking and horrifying crimes, he actually had an unexpected connection to an actor who was famous for a show that featured fictional killings: none other than Murder, She Wrote star Angela Lansbury.
Angela Lansbury's daughter was involved with Charles Manson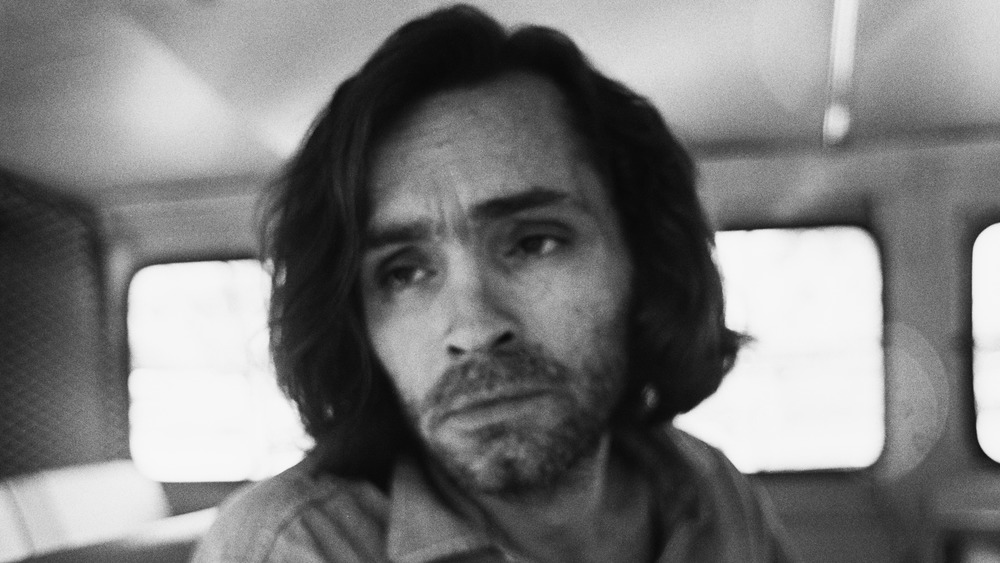 Michael Ochs Archives/Getty Images
Angela Lansbury is the mother of two children, Anthony and Deirdre, and in the '60s, both dealt with serious drug problems. On top of that, Deirdre found herself involved with the Manson Family, as well as Charles Manson himself. "Deirdre hung out with the family from time to time, and even had a note from her mother stating it was ok for her to travel with them," according to Cielodrive.com. However, Manson: The Life and Times of Charles Manson pointed out that Deidre "never actually left home to join the group full-time, but for [Manson], she didn't need to."
"Everybody knew about Charles Manson — the family [was] living up there in the hills, you couldn't be a resident and not know. God, that was a terrible period," Lansbury told the Radio Times in December 2017. In order to protect her children, Lansbury moved her family to Ireland. She told Express in March 2014,  "I was unable to help my kids so I pulled them out of where they were and put them in a safe place. That was the most I could do at the time, because we didn't have the help back then, the places where youngsters could go that they have today."
The move seemed to work and Lansbury reflected on what they had been through, saying, "[A]ll those things contribute to building the person you become..." Luckily for her daughter, that included avoiding becoming a member of the Manson Family.