The Real Meaning Behind 'Mood' By 24kGoldn Lyrics Explained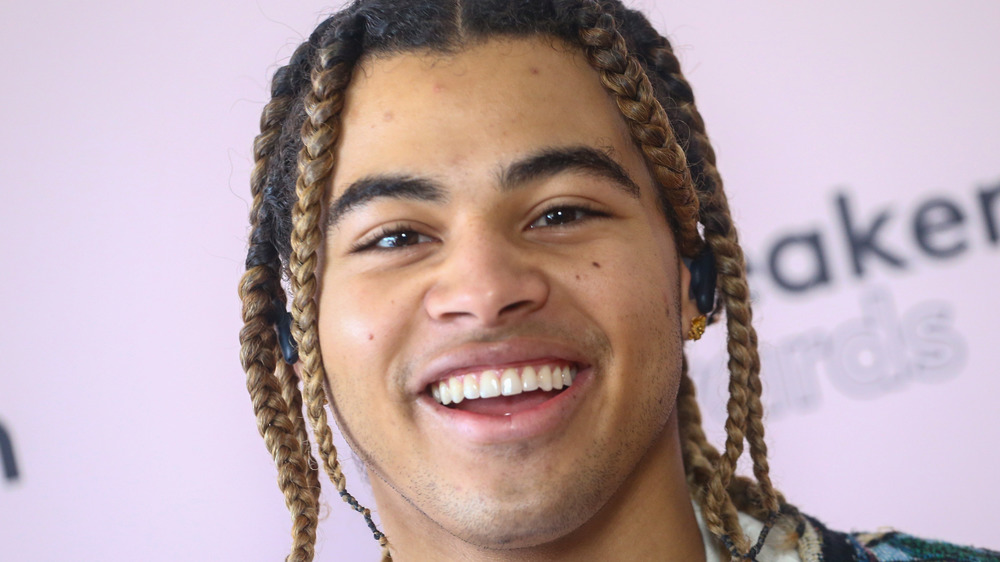 Tommaso Boddi/Getty Images
"Mood" by 24kGoldn seemed to be the mood of summer 2020. Released on July 24, 2020, the song was an immediate hit, per Complex. The track gained attention on TikTok and quickly blew up as a summer bop, peaking at No. 1 on Billboard's Hot 100 at the end of August 2020 and being used in more than one million TikTok videos by September 2020.
"Right from the jump, I knew 'Mood' was gonna be huge because I'd never had a song debut so strong," 24kGoldn (real name Golden Landis Von Jones) told Variety in September 2020. "With [past singles] 'City of Angels' and 'Valentino' it took months for them to take off, so when I saw it start strong without TikTok, I knew it was game over," he continued. His preceding single "City of Angels" peaked at No. 14 on Billboard's Hot 100 in June 2020. 
After 30 weeks on Billboard's Hot 100 chart, "Mood" is impressively still going strong at No. 7 as of this writing. While the beat is undoubtedly catchy, there's some gold in its lyrics as well. Keep reading to learn the real meaning behind "Mood" by 24kGoldn.
'Mood' is all about lightening up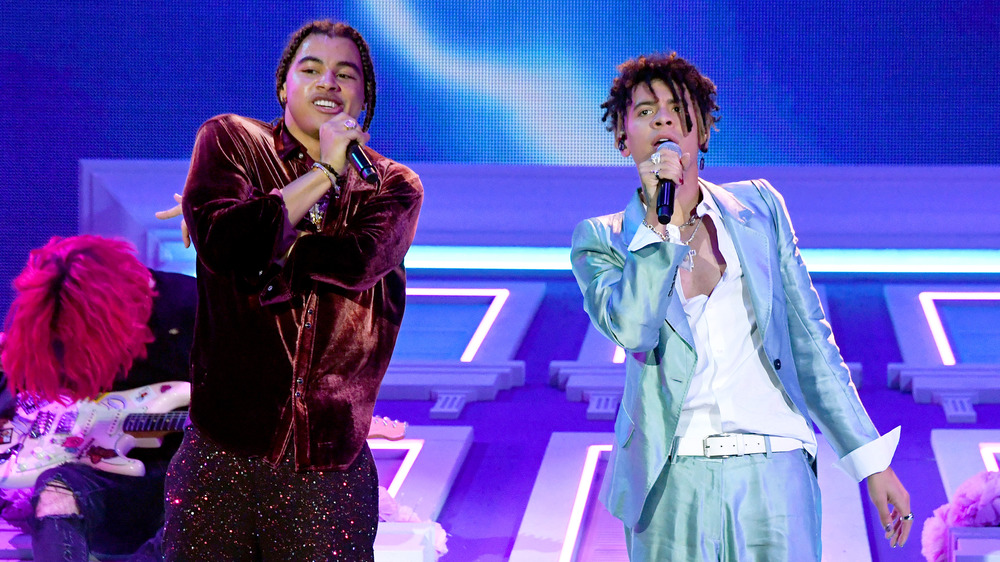 Kevin Mazur/ama2020/Getty Images
"Mood" by 24kGoldn is a straightforward song: 24kGoldn and featured artist Iann Dior sing about relationships that need some work, but they are trying to be nice about it. The chorus, which begins the song, says, "Why you always in a mood... actin' brand new. I ain't tryna tell you what to do, but try to play it cool," per Genius. Simply put, the rappers are hinting that their love interests need an attitude fix.
The first verse begins with Dior confessing he isn't one to commit and that he's not going to serve this girl's every need. "I could never get attached. When I start to feel, I unattach," he sings, adding, "I am not your dad... I just want your company." Dior is just there for a good time with this girl, but she's not letting that happen. 24kGoldn takes the second verse and immediately questions the relationship. "So why you tryin' to fake your love on the regular?" he asks. While the song is based off of some rocky relationships, the point of it is to lighten up. 
24kGoldn definitely has a positive attitude about his hit, especially because it was an "accident," according to his interview with Seattle's 107.7 The End radio station. Apparently, the California native was playing video games with Dior and guitarist Omer Fedi when Fedi started playing a guitar riff. "I just start singing without even really realizing it... and 'Mood' comes out," he recalled.