The Truth About Queen Elizabeth And Betty White's Relationship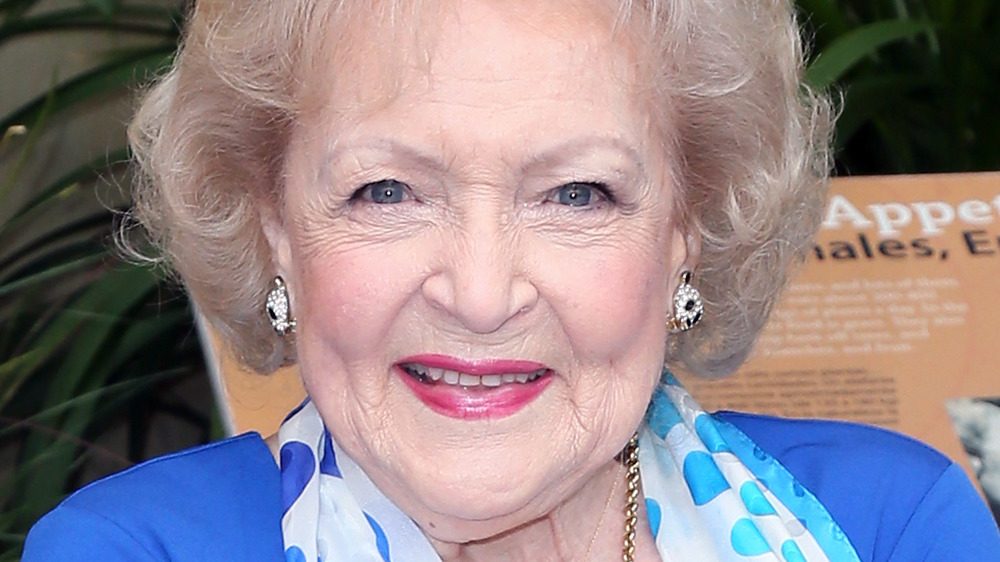 David Livingston/Getty Images
The Roaring '20s produced two golden women: Queen Elizabeth II and actor Betty White, who were born in 1926 and 1922, respectively.
Half a century later, in 1985, the hit sitcom The Golden Girls premiered. The show starred White, Bea Arthur, Estelle Getty, and Rue McClanahan and detailed four friends' lives together in Miami, Fla. The sitcom soon amassed devoted fans, including Princess Diana. In Cleo Rocos' book, The Power of Positive Drinking, the British actor and comedian recalled a time when she watched the show with the princess and another sort-of royal, Queen frontman Freddie Mercury. Per her recollections, the group drank Champagne, played the sitcom on a low volume, and added their own dialogue with "a much naughtier storyline" (via Vanity Fair). 
Queen Elizabeth II's mother, The Queen Mother, was the royal family's supreme Golden Girls fan. She reportedly loved the sitcom so much that she put in a royal request for the cast to perform for and meet the family, including Queen Elizabeth II.
Betty White and Queen Elizabeth II met at a performance in 1988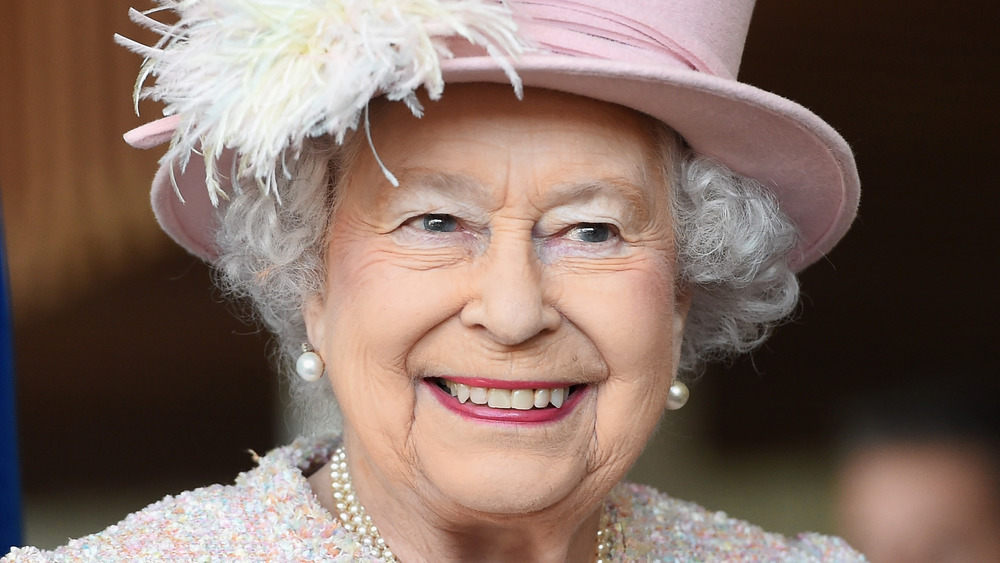 Stuart C. Wilson/Getty Images
In 1988, The Queen Mother invited the cast of The Golden Girls to perform at the annual Royal Variety Performance. The cast accepted and flew across the Atlantic to perform at the London Palladium. Their performance was televised on the BBC on November 26 of that year. The four Golden Girls performed for seven minutes, reenacting two scenes from the show that centered around their kitchen table conversations. Prior to the performance, cast member Bea Arthur told The Orlando Sentinel that they had "to censor a few things for the queen."
Betty White was asked about the event during a 2014 AMA on Reddit. "It was very exciting," she recalled (via Vanity Fair). "Queen [Elizabeth II] was lovely. We were told not to address her unless we were addressed. She was up in a box and she came down on stage after with Princess Anne."
Although it sounds like White and Queen Elizabeth II had a pleasant meeting, they do not seem to be total BFFs. They probably won't be skipping through the streets singing "Thank You For Being A Friend" anytime soon. Still, the 1988 performance remains a funny memory for both women, and for the world that watched it.