Why Fans Are Calling Maren Morris And Khloe Kardashian Twins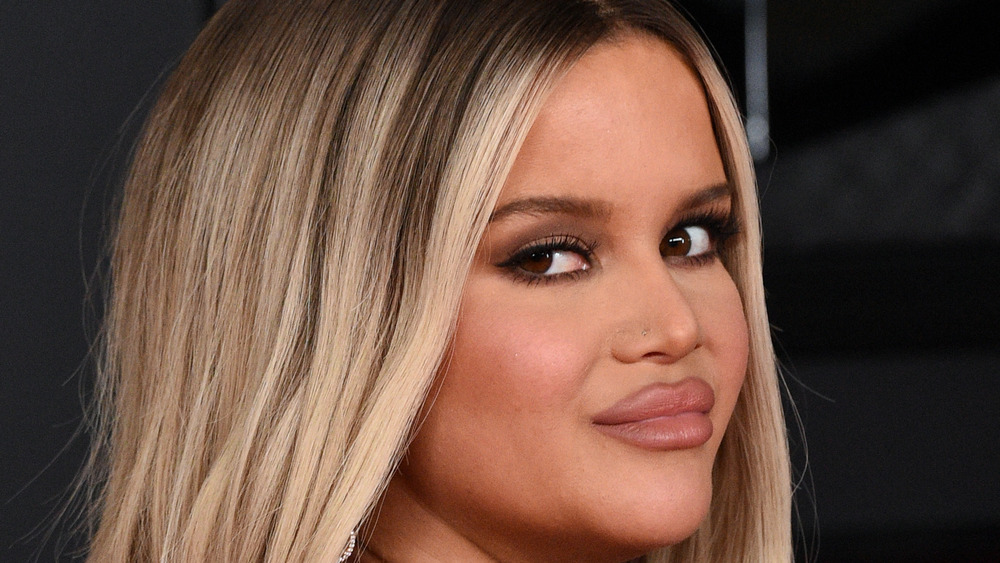 Kevin Mazur/Getty Images
Maren Morris was one of the many high-profile stars that attended the socially-distanced 2021 Grammy Awards on March 14. The country singer, who performed with John Mayer, was first honored with one of the coveted trophies in 2016 for Best Country Solo Performance, and was up for another this year for Best Country Song. To date, she has been nominated an impressive 12 times, with one win.
Ahead of this year's event, Morris posed on the red carpet and looked gorgeous from head-to-toe. The "Girl" hitmaker slayed in a floor-length pale lavender satin gown that featured a low-cut neckline and jewels embroidered all over. According to the Daily Mail, the dress was made by designer Dolce & Gabbana. Morris accessorized with dangling earrings and a number of rings and styled her shoulder-length ombré blonde hair down with a middle part. She looked very glammed-up for the occasion.
Despite being a well-established musician, some fans nearly got Morris mixed up for popular reality TV personality Khloé Kardashian.
People did a double take as they thought Maren Morris was Khloé Kardashian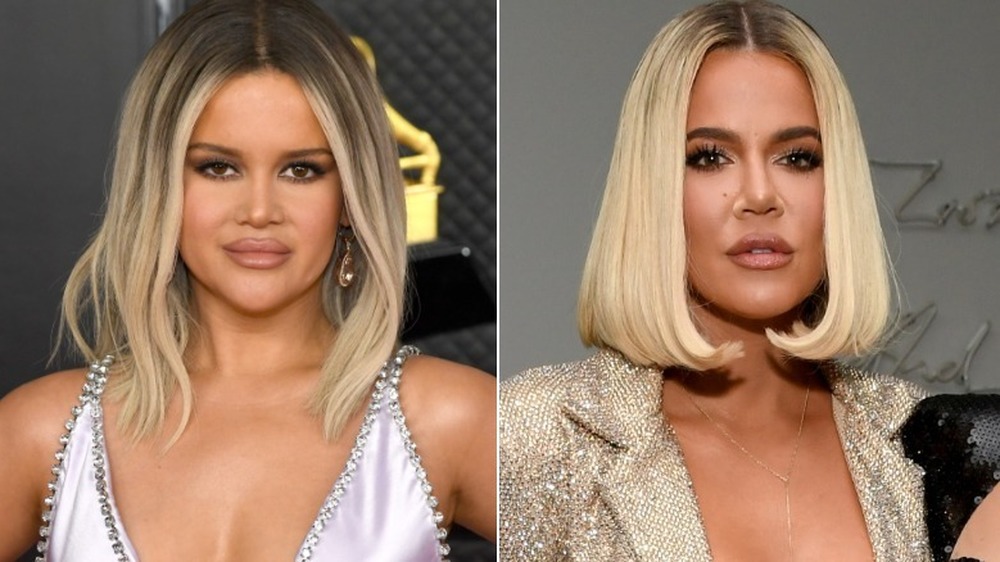 Kevin Mazur, Kevin Mazur/Getty Images
Marren Morris' stunning red carpet look received a lot of attention for a couple of reasons. Of course, the talented star looked phenomenal. But fans on social media couldn't believe how similar she looked to Khloé Kardashian, and they had to let their followers know about it.
"Woah. @MarenMorris legit looks like @khloekardashian I had to do a double take!" one user tweeted. "Have we ever seen Maren Morris and Khloe Kardashian in the same room? #GRAMMYs," another person shared. "Didn't know @khloekardashian had a country music career. It's just so hard to #keepup! @MarenMorris #GRAMMYs," joked a third account.
Kardashian is known for reinventing her appearance and changing up her style. However, one of her signature looks is her blonde, ombré hair and tanned skin — which Morris has as well. Additionally, Morris and Kardashian also appear to have similar facial features, like plump lips and honey-brown eyes. Plus, Morris' Grammys makeup was almost identical to Kardashian's: Nude tones, with a mocha-colored lip and a smoky eye.
In addition to being nominated for another Grammy Award, Morris also took to the stage with John Mayer and performed her hit single, "The Bones." The star was a vision in red while showcasing her flawless vocals. Morris may have gone home empty-handed, but with that voice, she's always going to be a winner regardless.