The Real Reason Halsey Is Thanking Fans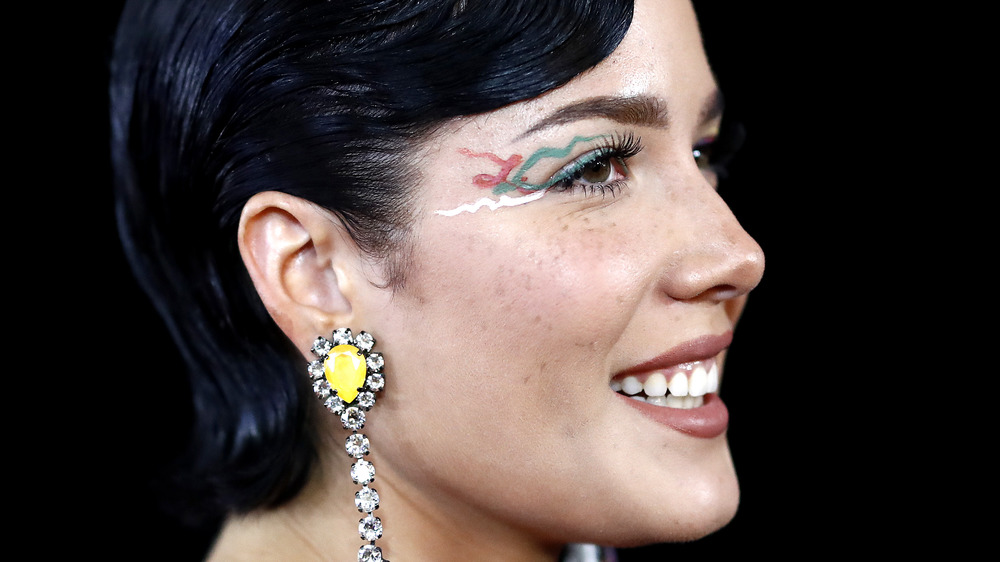 Ryan Pierse/Getty Images
Halsey has always been open with fans. From spotlighting topics like sexual assault, race, miscarriage, and bipolar depression, as Billboard noted, the millennial crooner has kept it real in hopes of de-stigmatizing often misunderstood experiences. "You're ripped at every edge / but you're a masterpiece," Halsey's 2015 tune, "Colors" promises, highlighting the star's commitment to making sure fans feel seen.
So on Jan. 27, 2021, some fans were surprised to learn that Halsey had kept a part of her life private: She was expecting a baby with boyfriend Alev Aydin. "For a long time I didn't think that [...] having a family was something that I was going to be able to do in an effortless manner," Halsey previously told Apple Music's Zane Lowe. "It's very important to me." Shortly after, the About Face founder debuted a baby bump on Instagram with the caption "surprise." 
Now, in March 2021, Halsey took to social media to make another announcement. Keep scrolling to find out about Halsey's big news and why the crooner is thanking fans for their support! 
Halsey announced their new pronouns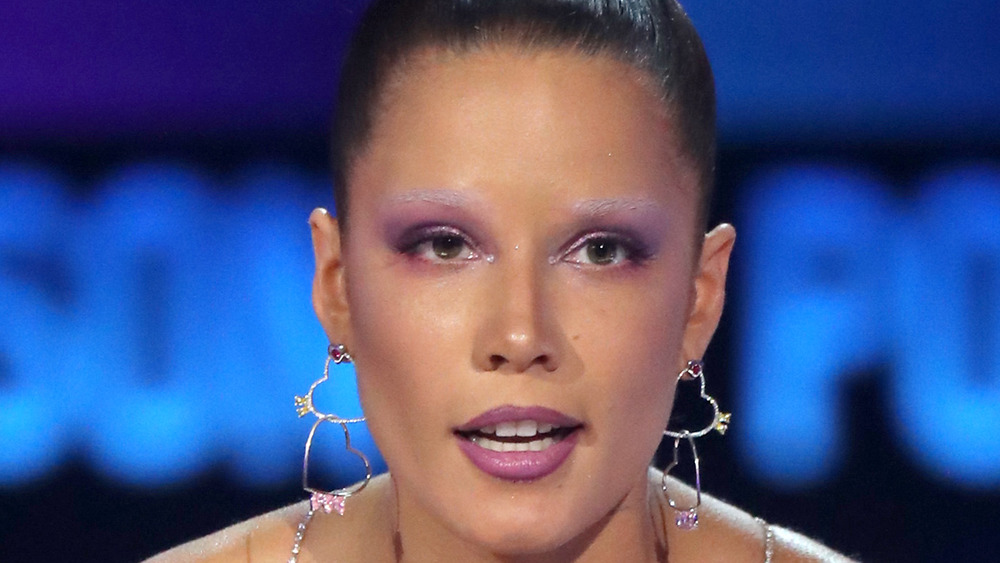 Jc Olivera/Getty Images
Halsey shared that she is now using she/they pronouns on Instagram and Twitter, People reported. Before the switch in their bio, Halsey had posted a selfie in February 2021 with a caption discussing their changing body while pregnant. "I thought pregnancy would give me very strong, binary feelings about 'womanhood' but truly it has leveled my perception of gender entirely," Halsey wrote. "My sensitivity to my body has made me hyper aware of my humanness and that's all. Doing a remarkable thing. And it's grand. I hope the feeling lasts." 
According to People, Halsey added a "Thank you" with a red heart emoji on their Instagram Stories after fans applauded their pronouns. "I hope Halsey changing their pronouns gives others the confidence to express what also makes them feel comfortable," one fan tweeted. "It's okay to not fit into the categories society puts you in." 
"Halsey changed their pronouns. I'm so proud of them," another penned. It's definitely a big year for parent-to-be Halsey!