Inside Meghan Markle's Political Aspirations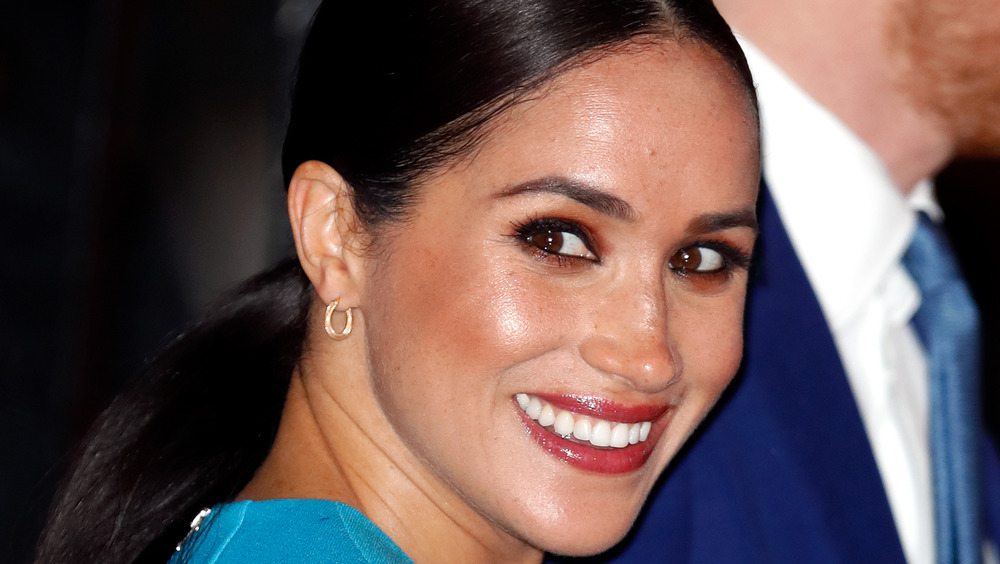 Max Mumby/indigo/Getty Images
You're not supposed to get political — ever — if you're a member of the royal family, which is why Meghan Markle had to stop talking about politics when she married Prince Harry. But now, with no official royal duties and her and Harry's relocation to California, it would seem that the Duchess of Sussex no longer has to stick to all those strict royal rules. She'd been pretty outspoken about her politics before becoming an official part of the British monarchy, and now there are even rumors she's eyeing a future career in American government.
Back in 2016, Meghan was anything but politically neutral, according to Refinery29. She was — and is still — an outspoken feminist, supported Hillary Clinton for president, and had some extremely sharp words criticizing Donald Trump, calling him a "misogynist." And in 2020, she and her husband broke protocol by calling on Americans to vote in the election, and called it "the most important election of our lifetime." She made history by becoming the first modern British royal to vote in a U.S. election, according to Insider. While she didn't reveal who she voted for, fans can certainly guess, based on her past political leanings.
And according to sources, Meghan might be ready to take her politics to the next level.
Meghan Markle might have lofty political goals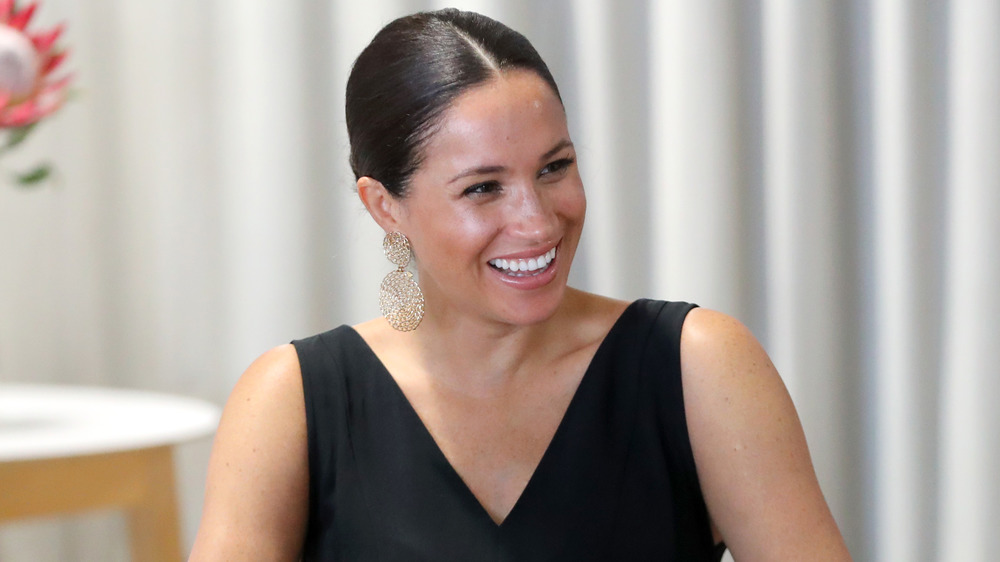 Chris Jackson/Getty Images
On March 13, 2021, the Daily Mail reported that Meghan Markle was considering a run for — wait for it — President of the United States, according to an anonymous source. Apparently, she has already been ginning up support among senior Democrats for a potential run in 2024.
While this story may seem way out of left field for the Duchess, fresh on the heels of a bombshell interview with Oprah Winfrey (another major break from tradition for the monarchy), it's not the first time she's been rumored to harbor such lofty political ambitions. In September 2020, a source told Vanity Fair, "One of the reasons she was so keen not to give up her American citizenship was so she had the option to go into politics," continuing, "I think if Meghan and Harry ever gave up their titles she would seriously consider running for president."
However, another source cited in the same article indicated that this "insider" may have been getting ahead of themselves. "While there's no denying she is interested and engaged in politics as a topic, she harbors no ambition to enter a career in politics herself," the reportedly "well-placed" source stated.
We won't know the real truth until Meghan speaks for herself, and so far she hasn't made any kind of statement about running for president (or not).