Scott Drew's Net Worth: How Much Does The Baylor Coach Get Paid?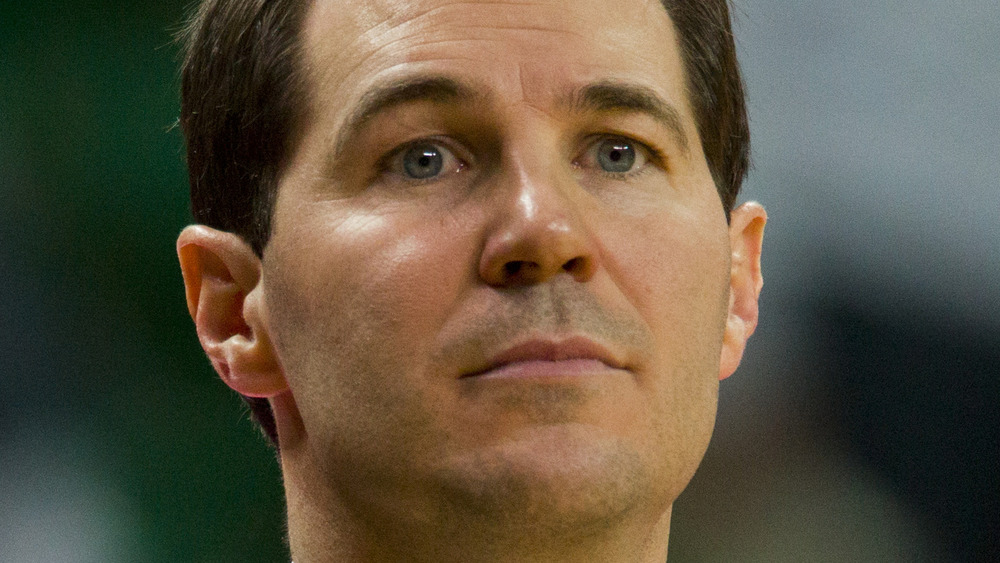 Cooper Neill/Getty Images
There is significant money to be make in sports, particularly basketball, beyond just becoming an NBA superstar like LeBron James, Kyrie Irving, and Kawhi Leonard. For instance, Scott Drew, the Baylor University basketball coach — not Drew Scott, co-host of Property Brothers — has enjoyed quite a career on the side of the court. Originally heading to the school in Texas following ten years with Valparaiso University in Indiana, as of the 2020-21 season, Drew was "tied as the Big 12's longest-tenured head coach and has notched a school-record 342 victories in his first 17 years, including a 21-9 postseason record since 2009," according to the Baylor Bears' website.
However, things haven't always been easy for Drew. Sports Illustrated noted that back in 2012, "Baylor was sanctioned, under Drew's watch, for NCAA violations that hundreds of illegal calls and texts to players [were] made by basketball staff members." As a result, a probation period of three years was set "after self-imposing several penalties including two lost scholarships."
While that might have made other coaches jump ship — or at least take serious notice of the fact that Illinois was in need of a new coach in 2017 and was "prepared to offer ... as much as $25 million," per SI — Drew has stuck with Baylor. And that decision has seemingly paid off.
Scott Drew is banking on the basketball court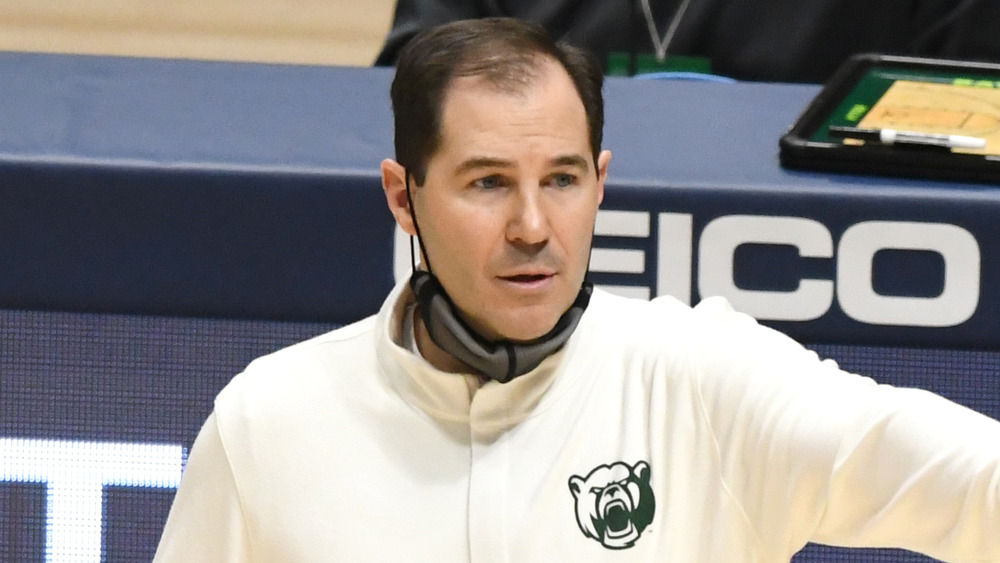 Mitchell Layton/Getty Images
Baylor basketball fans may be aware of what Scott Drew does while games are going on, but are you aware of how much he's paid to lead his team? Well, when it comes to money-matters, Sports Illustrated pointed out that the school's "program is inextricably his, and ... Baylor has taken care of Drew in return."
Indeed, in 2015, Celebrity Net Worth included Drew on the list of the highest-paid college basketball coaches in the game. Coming in behind other formidable figures including Duke's Mike Krzyzewski ($9.7 million), Louisville's Rick Pitino ($5.8 million), and Kentucky's John Calipari ($5.5 million), Scott took the 22nd spot with a reported salary of $2.1 million. Granted, his pay has gone up since then. USA Today put his 2016 salary at $2,818,811; his 2017 salary at $2,872,975; his 2018 salary at $3,062,445; and in 2019, he reportedly made $3,308,435. By 2020, he was set to take home $3,350,634.
Of course, you have to consider the fact that Drew spends a chunk of what he earns, which is why CelebsAgeWiki puts his fortune in the range of $1 million to $5 million. And if he keeps winning games, then he'll likely keep scoring massive paydays in the future.