The Bizarre Hall & Oates Tour Story You Need To Know About - Exclusive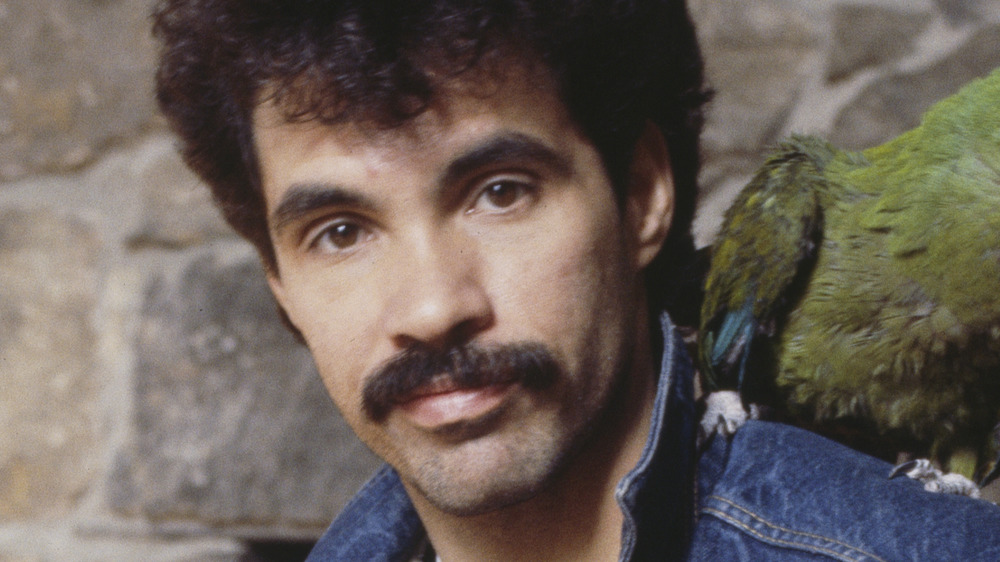 Michael Putland/Getty Images
It's hard to understand the reality of touring unless you've done it. In some ways, the road is a strange state of limbo. The stage can make you feel gigantic before you're thrust into the back of a bus, shrinking as the vast expanse of the desert grows in your rearview. It's a perpetual groundhog day, seemingly defying the laws of time. A push and pull where both everything and nothing happens. Such is the consequence of being trapped in a human-sized sardine can that sometimes feels like the only existing time machine on Earth — but man, do some musicians come away from the road with some wild stories.
Few people know this feeling more intimately than John Oates, who's spent half a century touring with his iconic duo Hall & Oates. After seven platinum albums, the guitarist has earned every single memory — both the good ones, and the bad ones. 
When we sit down on a Friday afternoon Zoom call (along with his exuberant wife Aimee Oates), the guitarist has, like most musicians amidst the on-going coronavirus pandemic, existed in a new kind of limbo — one that's given him the breadth to reinvent himself with an EDM version of his certified-gold single "Maneater," a TikTok account, and the upcoming virtual charity show Oates SongFest 7908, featuring famous friends including Dave Grohl and Darius Rucker. Nonetheless, the pull of the road is very real, and Oates ended up revealing his favorite tale from touring.
Hall & Oates originally thought their Australian robbery was a practical joke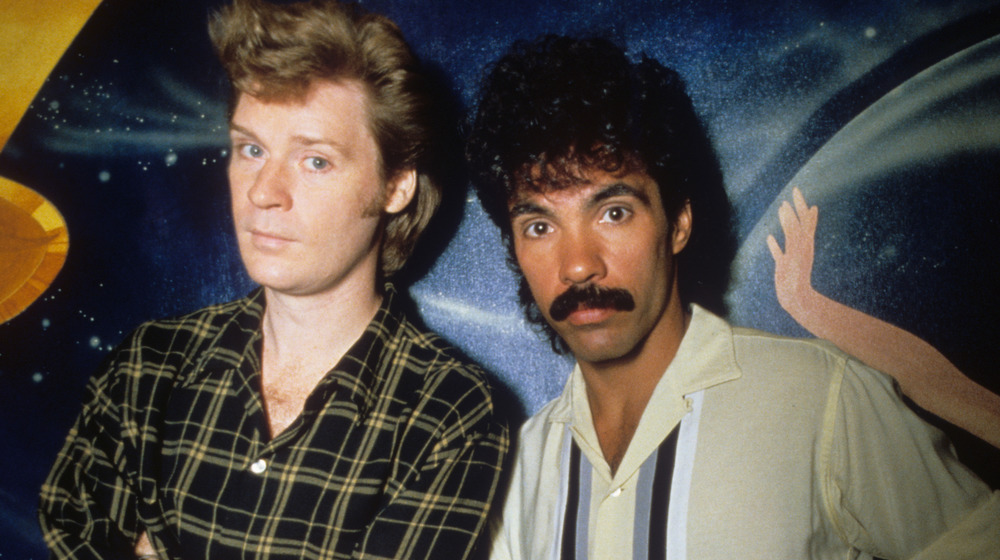 Luciano Viti/Getty Images
What most people don't know about touring is that ridiculous things happen all the time, and they often feel surreal. Seriously, the human brain wasn't designed to rationalize singing to a stadium full of people or crossing three different time zones while sleeping in a space less than 3 feet wide. Without the literal front page headlines, it may have felt like the bizarre — and frankly terrifying — incident that happened during Hall & Oates' first Australian tour was some sort of fever dream, but John Oates assures us that it was very real.
At the time, the duo had just played a gig and were dining after hours — a pretty typical night on tour — until they were robbed at gunpoint by a criminal so notorious he may have very well qualified for his own episode of Australia's Most Wanted. His name? The Rusty Gun Bandit, as he was dubbed in the local papers.
"All of a sudden, into the room burst this guy with a ski mask and a shotgun," Oates tells Nicki Swift. "And we thought it was a joke. We thought, because we were just in Australia for the first time, maybe the promoter had set it up as a joke."
One of Australia's notorious criminals was no match for John Oates' crew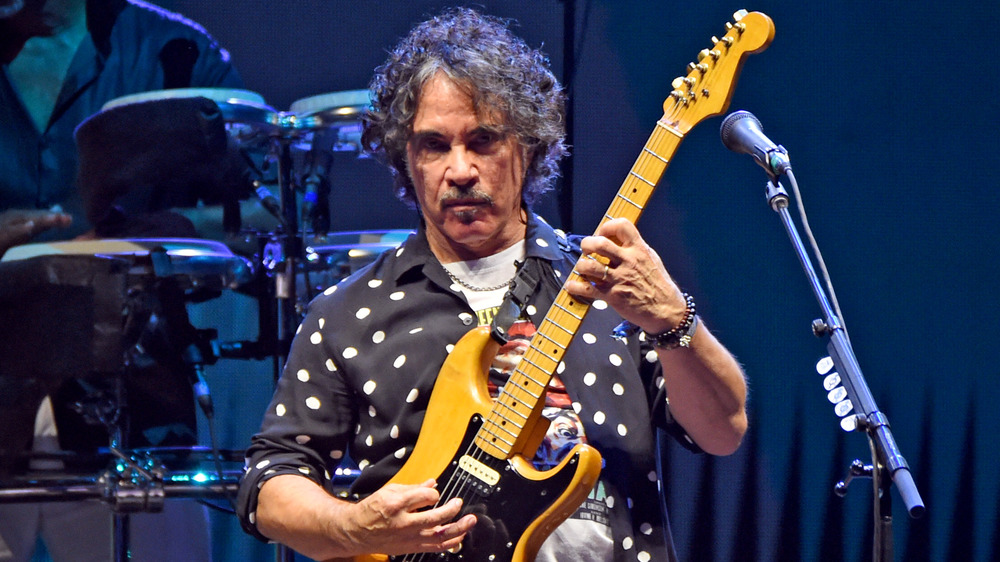 Stephen J. Cohen/Getty Images
It didn't take long for the touring party to realize they were actually being robbed. At some point during the robbery, the bandit came to their table demanding money, and Hall & Oates' tour manager tried to hand him a credit card. "I thought he was going to shoot us," Oates jokes with the small twinge of sincerity that signals it was actually terrifying. Thankfully, the story has a happy ending.
"When he went to the other table, he reached into the lady's pocketbook to take her money and the chef, or one of the other guys hit him in the face," Oates tells Nicki Swift. "Knocked them down and we charged him and stepped on his hands. Knocked him through a plate glass window. And by that time, the cooks in the back had called the cops ... And so we captured this guy ... And the next morning, all the news teams were out in front of our hotel. It was a big deal."
Though Oates admits that the robber's gun was so rusty that it "probably wouldn't have fired," the duo have clearly earned their spot in the Rock and Roll Hall of Fame, if only for narrowly escaping a bout of tetanus and briefly becoming genuine superheroes. You can catch John Oates next on March 20th at Oates Song Fest 7908. Tickets are available for the streaming event via a donation to Feeding America.