Diamond Expert Breaks Down The Engagement Ring That Matt James Never Used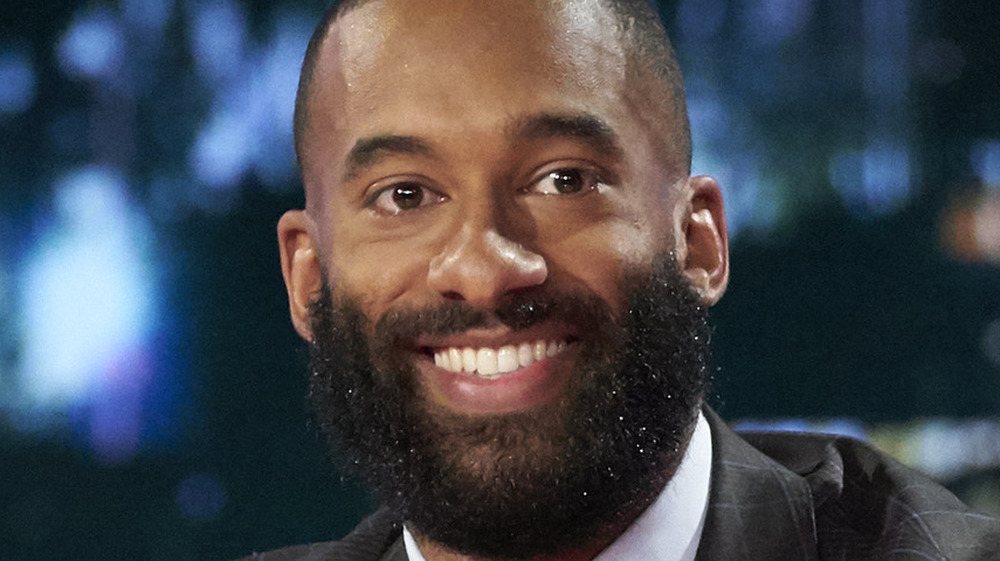 ABC
On the finale of The Bachelor, Matt James sat down with jeweler Neil Lane to look at engagement rings, even though he openly admitted that he wasn't ready to propose. "Usually there's nervous excitement about the woman they've fallen in love with and excitement about picking out a ring, but it was a different feeling from Matt," Lane told People after the show. Nevertheless, Matt went through the process, as is tradition on the show, and settled on a gorgeous sparkler after having a very candid, emotional conversation with Lane. Although Matt had pretty much decided that he wouldn't be getting down on one knee, Lane noted that he "did brighten up" when looking at the rings, and he ultimately chose a 3-carat pear-shaped diamond set in platinum. 
Nicki Swift chatted with Olivia Landau, a fourth generation diamond expert, a G.I.A. Graduate Gemologist, and the founder and CEO of The Clear Cut, to get her take on the stunning engagement ring that never made its way out of the ring box. We asked Landau about her first impression of the ring, which she described as a "pear shape diamond with a pave halo and three sided pave band." She added that the diamond "is a very unique shape that is very flattering [on the finger]."
The engagement ring that Matt James chose has a hefty price tag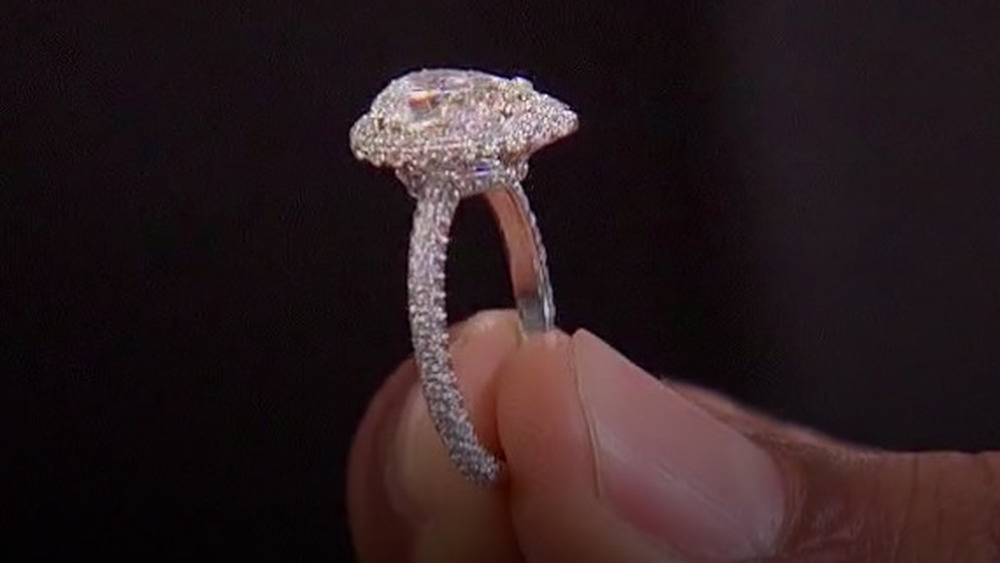 ABC/screengrab
Engagement rings on The Bachelor have become increasingly pricey as the seasons have gone on. The ring that Matt James chose looked fairly similar to the ring that Peter "Pilot Pete" Weber gave to Hannah Ann Sluss at the final rose ceremony of his season (via People). Hannah Ann's ring was also pear-shaped and was around the same total carat weight as the one that Matt chose. Nicki Swift asked Olivia Landau what a ring like the one Matt picked out would cost. "Depending on the quality something similar could range from $30,000 to $50,000," she said. 
The ring was undoubtedly a looker, which is something that Landau pointed out as well. "The pave diamond halo and band gives the ring a ton of extra sparkle," she told Nicki Swift. Matt told Neil Lane that he'd never looked at rings before and even politely asked if he could "touch" it. Lane chuckled and responded, "yes, it's not going to break!" Matt looked intently at several diamonds before choosing the pear shape, which Lane revealed was his personal favorite. And while he wasn't over-the-moon excited about a potential proposal, Matt simply couldn't help but light up when holding the "incredible" bauble in his hand.
Neil Lane said his talk with Matt James was 'human'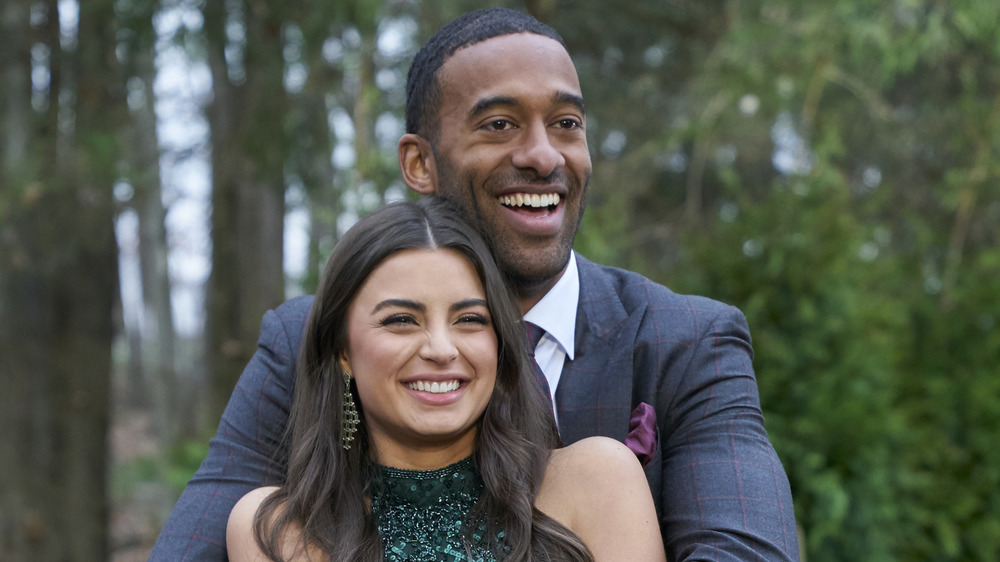 ABC
Neil Lane handled his difficult conversation with Matt James very respectfully and showed him a great deal of empathy. "Matt was emotionally drained and whatever it was in his heart and mind, he would pull himself back," says Lane (via People). "It was a really human meeting — and I really hope he finds happiness and true love. I wish him the very best," he added. Lane said that he left the conversation with Matt thinking that maybe the ring would end up on Rachael Kirkconnell's finger — even if it was just given as a promise ring. "I left him with the ring — it was more of a promise ring — but I had no idea what was going to happen," Lane told People. It's unknown if Matt even brought the ring to the final rose ceremony.
If Matt was thinking about Rachael while holding the diamond ring in his hand, it's possible that he had previously talked to her about what type of ring she would like. Olivia Landau told Nicki Swift that the ring that Matt chose was "definitely a style for someone who loves a lot of bling and loves to get noticed!"