Jimmy Fallon Reveals How His Life Has Changed Throughout The Pandemic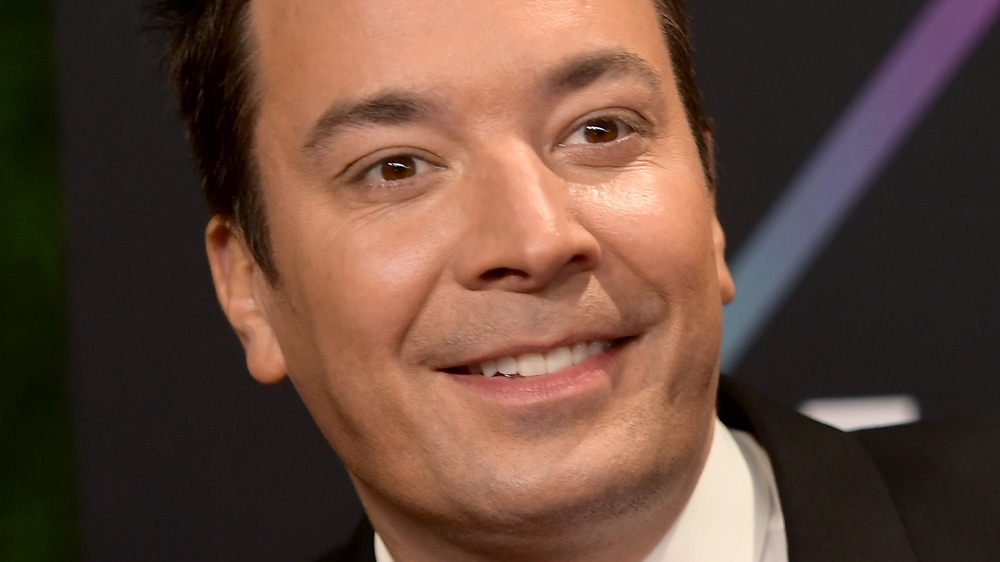 Matt Winkelmeyer/Getty Images
Jimmy Fallon opened up about how his life has changed amid the coronavirus pandemic. The Tonight Show Starring Jimmy Fallon host got candid in a March 2021 interview with People, as the late-night talk show will be acknowledging the one-year anniversary of the pandemic with a special episode on March 20, 2021.
After people across the globe were forced to stay home from March 2020 onwards, Fallon began filming new episodes of The Tonight Show remotely from his house. The stripped-back episodes saw the world's biggest stars video in to chat with him, while his adorable daughters, 7-year-old Winnie and 6-year-old Frances, colored in signs for him to use and his wife, Nancy Juvonen, took on the role of producer.
He revealed he got lots of messages from fans who were grateful he continued on with the show, giving them a little normalcy. "Months later we've been getting letters and emails from people, saying, 'Thank you so much for being there' and 'You have no idea, that was our family thing,'" Fallon said. "To know we were an escape for people is pretty cool."
But how exactly have things changed for Fallon since the pandemic began? Keep reading to find out.
The pandemic gave Jimmy Fallon time to 'bond' with his daughters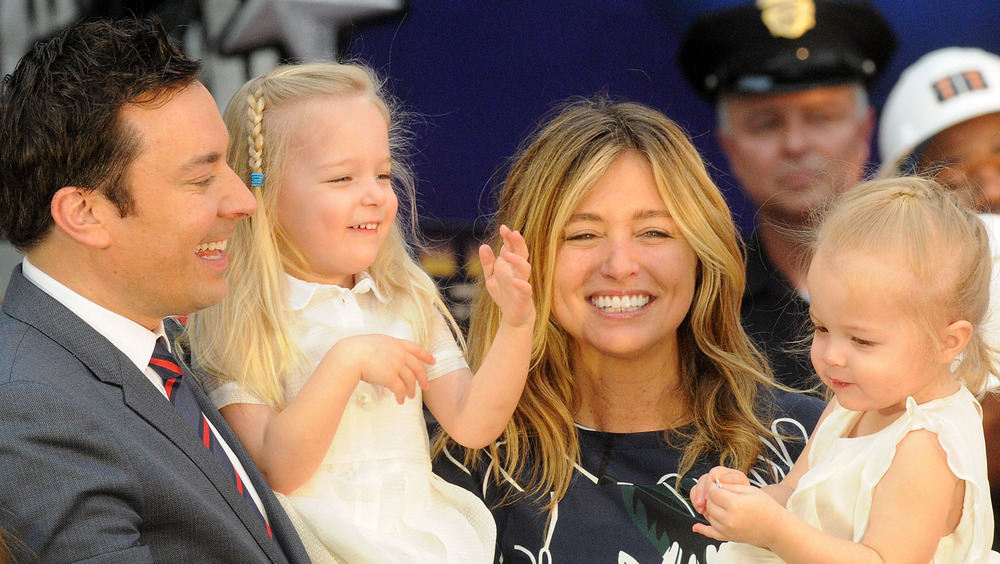 Gerardo Mora/Getty Images
Jimmy Fallon opened up about the change in his relationship with his daughters at the height of the pandemic. "I really bonded with my daughters during that time because I was never normally home that long," Fallon told People. "Usually I'm at work, so I got to really wake up and go to bed with them every single night for months. I think there was a real bond there that we'll never forget." However, the star shared he hadn't been able to see his parents for months because his father has underlying conditions, calling it "tough." 
His kids also inspired a surprising change after Fallon and wife Nancy Juvonen created a pod school in their backyard. "We said, 'Let's just have a pod school with our neighbors and friends,' so we got teachers and a principal and a teacher's assistant and a curriculum from the school district," Fallon revealed, calling it "legit."
Fallon joked that being forced to get creative while making new episodes of The Tonight Show from home "was like taking a course in communications or filmmaking." He recalled one particular episode before the show returned to the studio in July 2020 where he had to film himself in his yard on his cell phone in the rain. "[It was] taking forever to transmit the footage because everybody in the house is using the internet and it's slow. It was definitely challenging. Definitely scary," Fallon said.