A Royal Expert Makes A Bold Claim About Harry And Meghan's Chat With Gayle King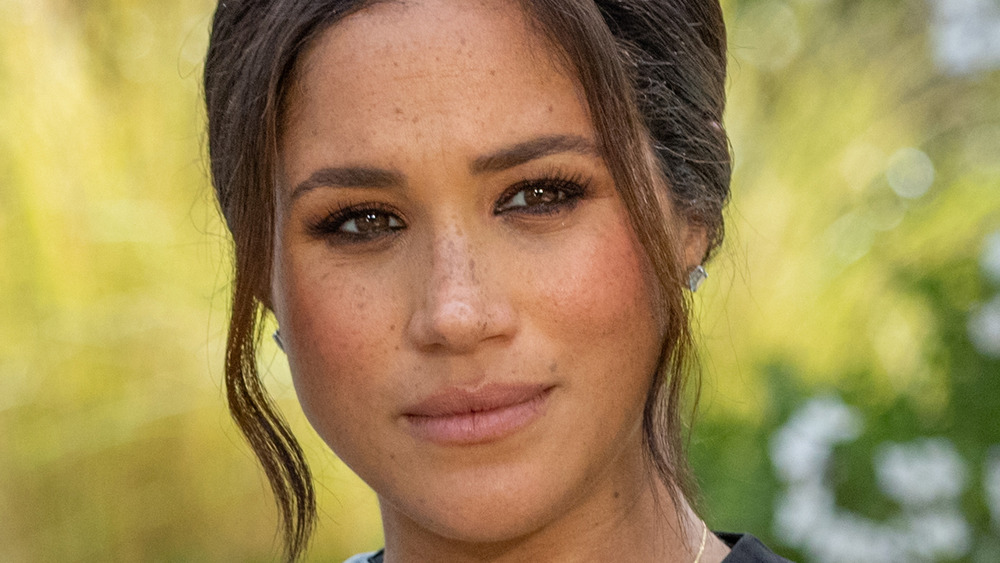 Handout/Getty Images
Prince Harry and Meghan Markle recently took a call from Gayle King in which they divulged some information about private discussions Harry had with his dad, Prince Charles, and his brother, Prince William. King shared this information on CBS This Morning on March 16, 2021, saying that she called the Duke and Duchess of Sussex just to check in, and that she was told that the conversations had taken place, though they were "not productive." Nevertheless, King explained that the couple is "glad that they have at least started the conversation." King went on to say that she believes that Harry and Megan are still upset because "the palace keeps saying they want to work it out privately, but yet they believe these false stories are coming out that are very disparaging against Meghan." She added that "no one in the royal family has talked to Meghan yet."
King's update comes after Harry and Meghan sat down with Oprah Winfrey — King's longtime friend — for a bombshell tell-all interview that gave Meghan a voice to speak out and tell her side of the story when it came to living her life under the monarchy's rule. Now, royal sources are speaking out (via The Mirror) about what King shared with the world, and it sounds like things might get worse before they get better. Keep reading to find out what royal sources are saying.
Prince Harry and Meghan Markle talking to Gayle King about private conversations could be bad news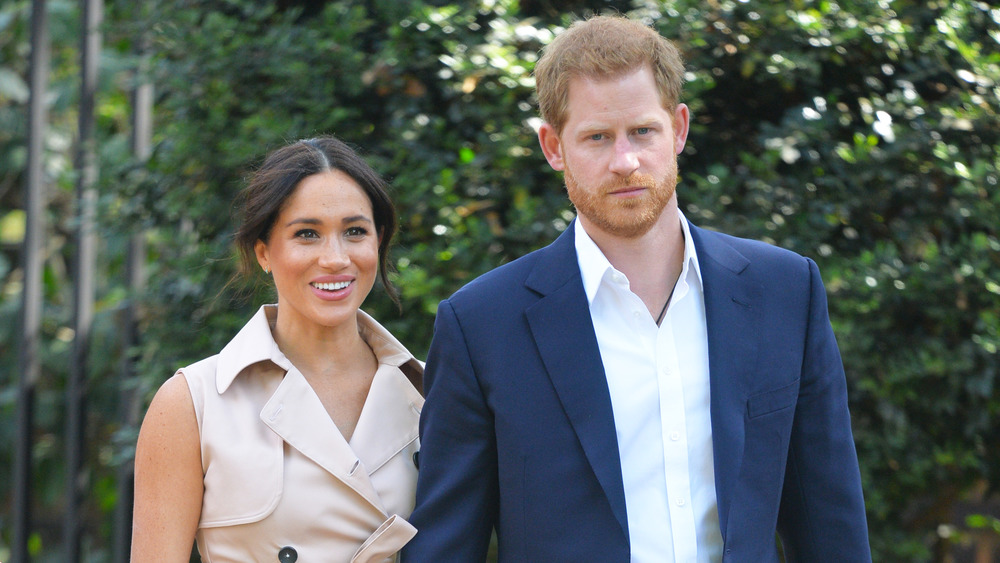 Pool/Getty Images
Prince Harry and Meghan Markle's decision to talk to Gayle King about private conversations Harry had with family members — particularly senior members of the royal family — could be bad news. Royal sources tell The Mirror that "this type of behavior could have huge implications for trust between the camps moving forward," and that knowledge that details about these private conversations had been shared "would cause alarm."
Royal biographer Penny Junor called Harry and Meghan's conversation with King "a shocking breach of trust." Junor added that "the family will worry that anything they say to Harry will end up on American television." From the other side of things, a palace source told the outlet that none of the senior royals would be offering a play-by-play of any sort when it comes to private conversations they are having with (or about) the Duke and Duchess of Sussex.