What Eddie Murphy Just Said About Being A Dad Of 10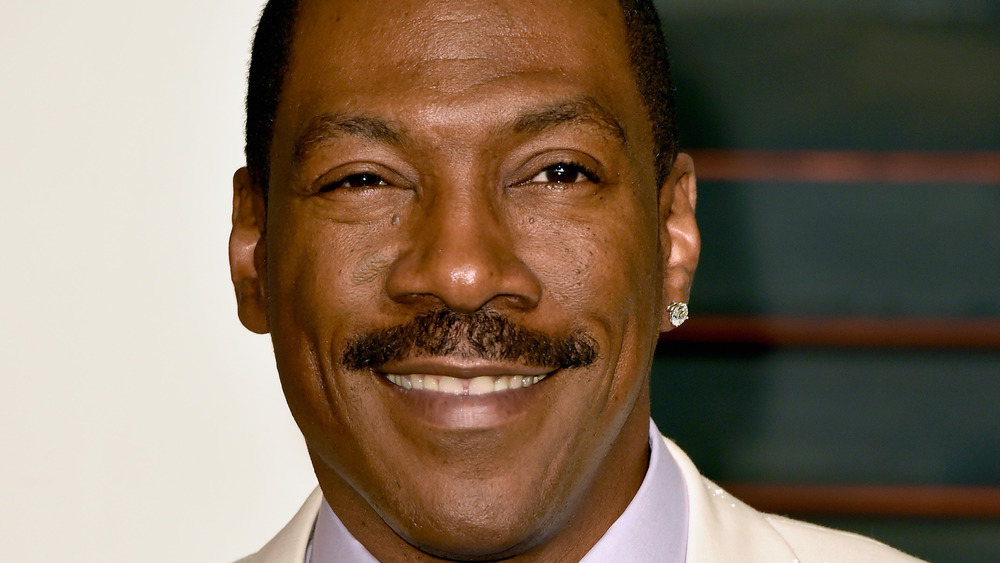 Pascal Le Segretain/Getty Images
Eddie Murphy has a lot of kids — he's got 10, to be exact, and they range in age from two to 31! After the release of his latest film, Coming 2 America, Murphy sat down for a chat with Marc Maron for his "WTF" podcast. During the interview, Murphy opened up about his big family, and he revealed a few things about the offspring that he helped create with five women; his current fiancee, Paige Butcher, his ex-wife, Nicole Murphy, and three ex-girlfriends, Paulette McNeely, Tamara Hood, and Mel B.
This isn't the first time that Murphy has opened up about being a dad, either. He discussed his feelings on being a family-first kind of guy in an interview back in January 2020. "My career, or what I am as an artist, that's not at the center of my life. At the center of my life is my family and my kids," he told Vanity Fair, adding that it's important for him to be "present" and "part of their lives" — and he very much is. Murphy had been working in the industry for 40 years before he realized, "It's time to back off, and sit on the couch and just be Dad." 
The actor and comedian opened up even more when chatting with Maron. Read on to find out what Murphy had to say.
Eddie Murphy said he's 'blessed' with all 10 of his kids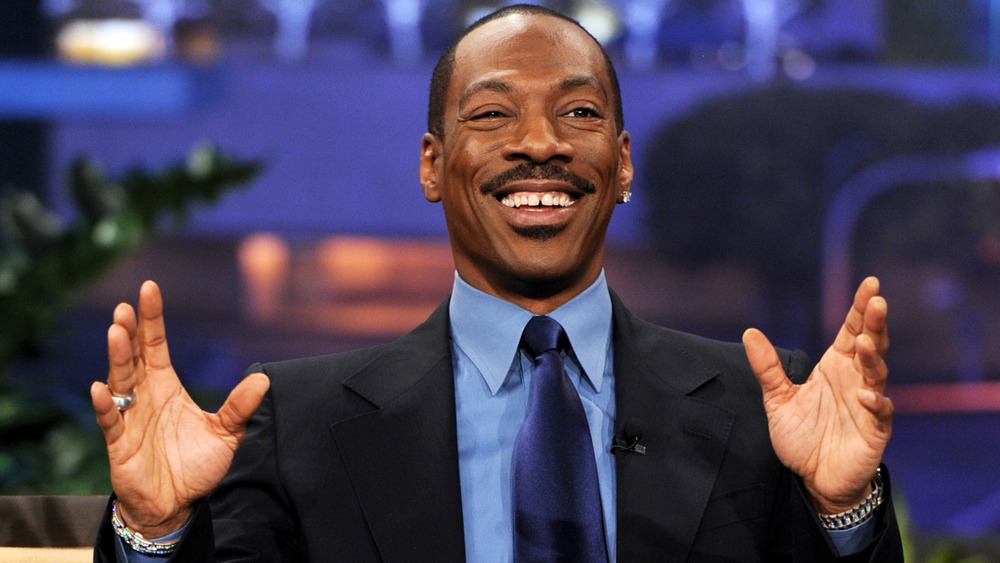 Kevin Winter/nbcuniversal/Getty Images
Eddie Murphy gave Marc Maron the real scoop when it comes to being a father of 10. "I am going to be 60 in April and I have all these babies. I love fatherhood," Murphy said (via People). He admitted that he's not going to be out there filming three movies a year because he'd rather be around for his kids. "If you put your children first you never make a bad decision," he said, adding that when any person asks themselves, "what is best for my children" they "never make a bad decision." Murphy, whose 19-year-old daughter Bella made her acting debut in Coming 2 America, per IMDb, seems to really be enjoying his life as dad these days. 
There has to be one or two kids who act out, right? One would think at least one kid has to be a troublemaker — that's just how that goes. Well, not in Murphy's bunch. "I am so blessed with my kids. I don't have one bad seed," he said, adding that his kids are "smart and trying to do stuff" and that he's "really, really lucky." Murphy is super proud that "nobody is like the Hollywood jerk kid" in his brood.