Inside Katie Couric's Marriage To John Molner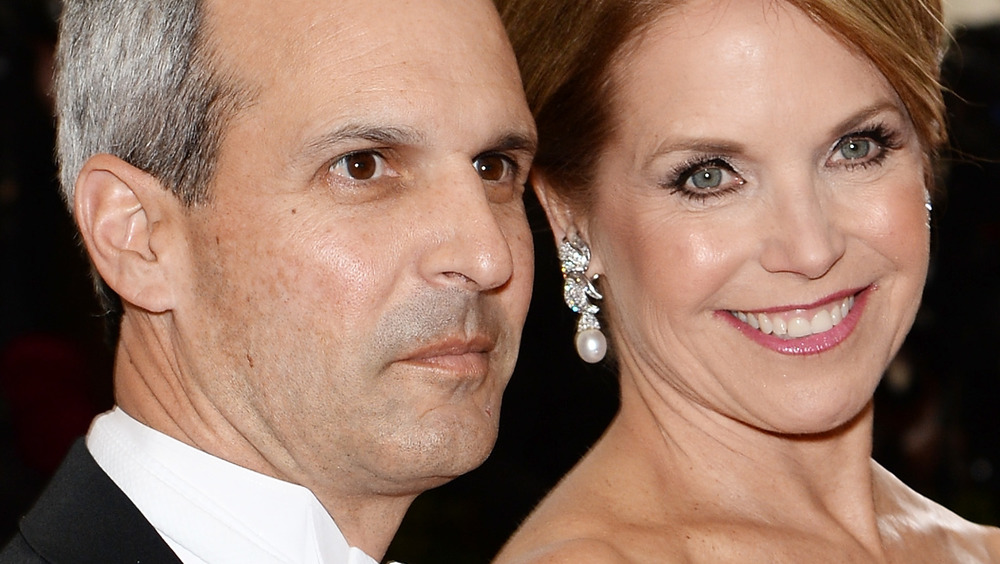 Dimitrios Kambouris/Getty Images
Katie Couric is one of the more recognizable faces of American journalism after three decades of anchoring top news programs. Couric was a co-host on Today throughout the 90s and early 2000s before going on to make history as the first female solo anchor of a weekday network evening news broadcast, via History. She replaced Dan Rather, becoming host of CBS Evening News With Katie Couric. While she worked tirelessly to rise up the ranks as a TV journalist, Couric also built a family behind the scenes. 
Couric has been open about the tragic end of her first marriage to Jay Monahan. The couple wed in 1989, and remained together until Monahan's death from colon cancer in 1998 at the age of 42. Couric has continued to honor his memory over the years. On what would've been their 30th anniversary, Couric shared a tribute to Monahan on Instagram. "Dear Jay...It's June 10th 2019 and today would have been our 30th anniversary," she captioned the photo slide that showed photos from their wedding day. "I hope you would be proud of the way I've lived my life and know you'd be proud of your girls who have grown into incredible young women." She also included her second husband, John Molner, in the honorary post. "I think you would like [John] who honors your memory and knows there is room in my heart for you both."
John Molner had Katie Couric 'at hello'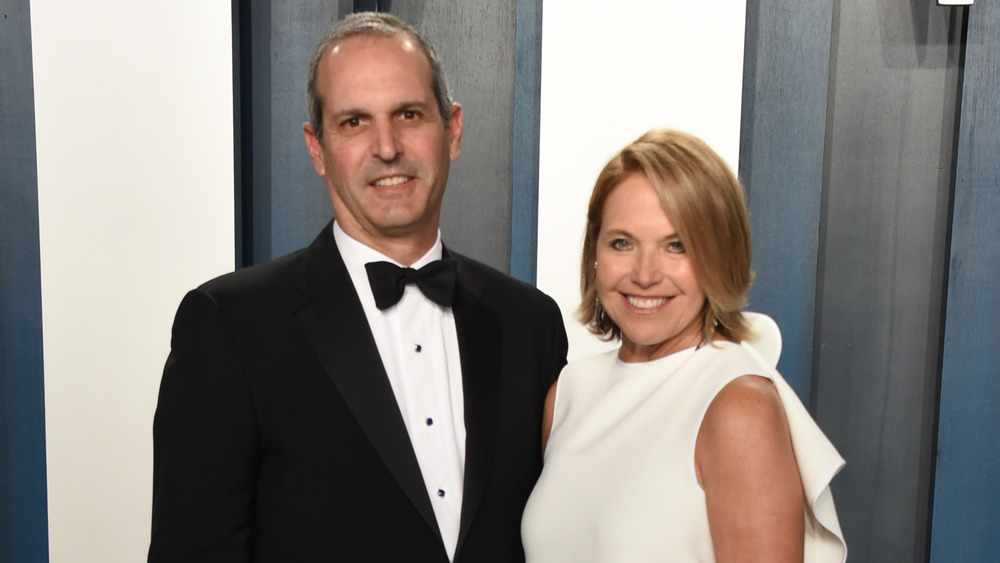 John Shearer/Getty Images
As a widow, Katie Couric took time to heal before returning to the dating scene. She dated entrepreneur Brooks Perlin from 2006 until their "inevitable" split in 2011, via The Hollywood Reporter. The following year, she moved on with financier John Molner, who became her second husband. "In 2012 I was single again and I asked a friend of mine, Molly, whose husband is a trauma surgeon, if her husband knew any other doctors because I thought I'd like to go out with a doctor," Couric told People, adding, "She said, 'We don't really know a doctor, but we do know this banker named John Molner.' And I said, 'Does he have a pulse?'" After waiting around for the businessman to call her, she said "finally, after much badgering," he called her and asked her out on a date. "We met at a restaurant and what can I say? He had me at hello."
Molner and Couric exchanged their vows two years later in a private ceremony at her home in the Hamptons. "It took me a long time [to marry again], because I loved being married and I love being married now," Couric told People, adding, "I'm not a solitary person. I like company. And John is so funny. He's just got this incredibly dry and wry sense of humor, and he doesn't take himself too seriously. And he's just fun to be around." What a beautiful love story. We're happy Couric found love again!