Here's Why David Letterman Took A Dig At Jimmy Fallon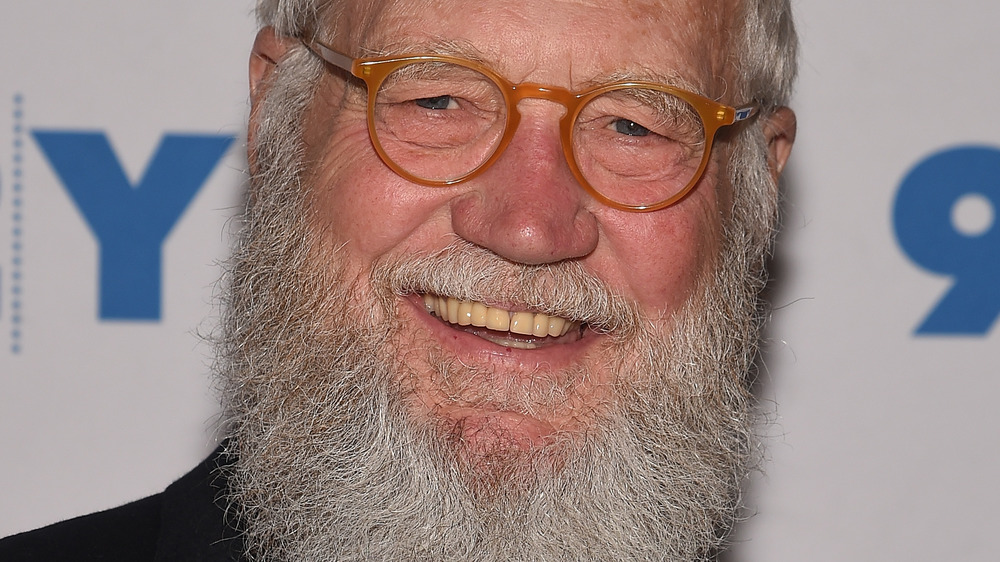 Dimitrios Kambouris/Getty Images
The, shall we say, OG of late-night talk show hosts, David Letterman, knows a thing or two about commanding an audience and an interview for after-hours broadcasting. Letterman hosted his own late-night talk show, Late Show with David Letterman, for almost 35 years, where he used his sarcastic sense of humor and wit to interview celebrities, make America laugh, and also cover sensitive "hot-button topics." He also started the battle of late night. Prior to moving to CBS in 1993, his first late-night show, Late Night with David Letterman, had been running after the wildly popular Tonight Show Starring Johnny Carson. According to Britannica, the prevailing theory was Letterman would be handed the Tonight Show spot following Carson's 1992 retirement. Instead, NBC chose TTS's substitute host, Jay Leno, meaning Letterman had to keep his post-Tonight Show slot. This decision and battle for the primetime time-slot for late night caused Letterman to leave NBC and join CBS — ultimately changing the way late night was broadcast forever. 
He starred on CBS' Late Show with David Letterman from 1993 until he retired in 2015, making him the longest-running host a late-night talk-show host in American television. And so, because of Letterman's long-running late night legacy, he has often been outspoken on which hosts he holds in the "highest regard," as well as those he does not. The one host of whom Letterman was particularly critical? The Tonight Show's Jimmy Fallon. Here's why. 
David Letterman thinks Jimmy Fallon needs to be more than just the funny guy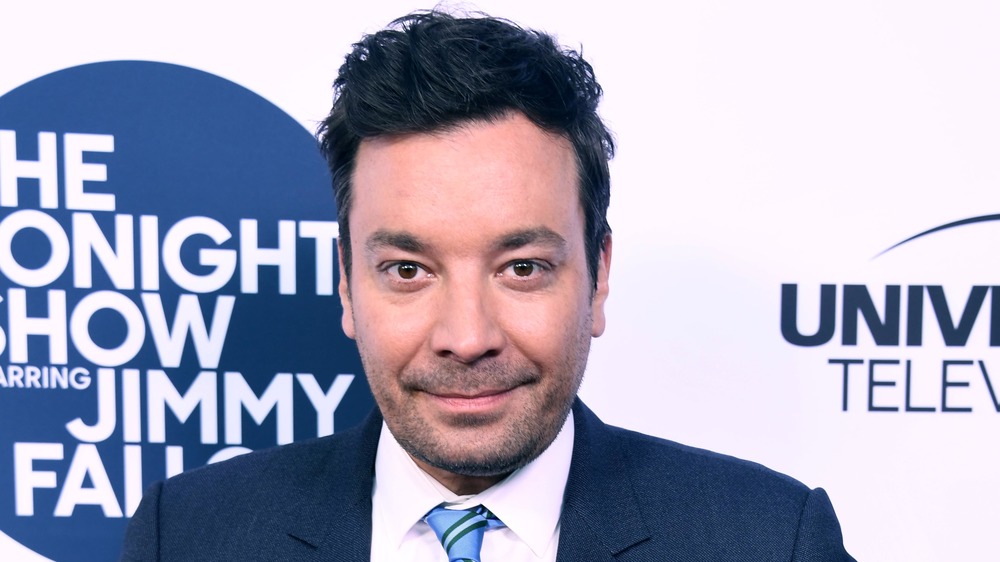 Frazer Harrison/Getty Images
No, David Letterman doesn't harbor lingering jealousy of Jimmy Fallon because he holds the coveted title on NBC's late night show that Letterman wanted. Instead, the legendary host takes issue with the way Fallon interviewed one particular guest.
Late night talk shows are not just supposed to bring laughs, but also cover daily news topics, and include revealing interviews with important public figures — at least, that's how Letterman sees it. Fallon caught heat back in 2016 when he invited Donald Trump to his interview chair. Instead of asking pressing questions about his run for the U.S. presidency, Fallon joked around with the controversial candidate. The New York Times called the widely skewered interview "a setback" for Fallon's career, which in fairness to Fallon, he agreed with and said he understood. Letterman had a bit more to say on the subject.
In a 2017 interview with Vulture, Letterman said, "I don't want to criticize Jimmy Fallon, but I can only tell you what I would have done in that situation: I would have gone to work on Trump." Letterman offered a similar version of this criticism at the New Yorker Festival in 2016 (via Deadline), where he expanded on covering politics in late night. "In the beginning I followed Johnny Carson's example" of avoiding "political humor," he said, adding, "Over the years, we all got far more knowledgeable, far more sophisticated. ... Maybe it's just a late maturation but you grasp what we're talking about under the banner of politics. Because when you're a kid, you don't really know."