The Real Reason Eminem And Mariah Carey Don't Get Along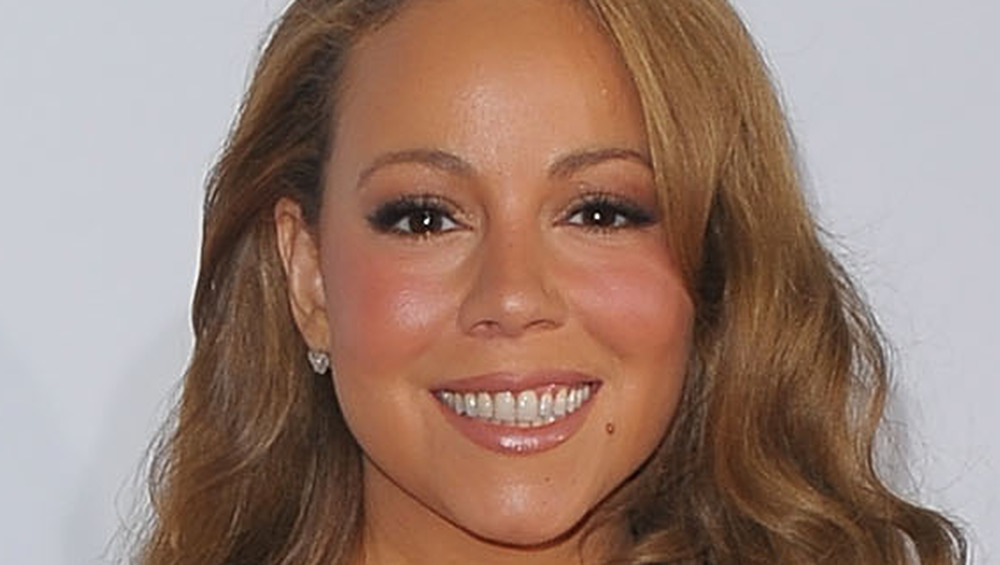 Jason Merritt/term/Getty Images
Mariah Carey and Eminem are without doubt two of the most established artists in the music industry who both debuted on the charts during the 1990s. Along with that, the duo also has a talked-about history together that has been well documented over the years through headlines and their songs.
As previously reported by Bro Bible, it all started when Carey approached Eminem to feature on her 2002 Charmbracelet album. The pair met up for a meeting to discuss the potential collab and allegedly started to date for the next sixth months, according to Eminem. However, Carey said this was not true and denied everything.
On Eminem's 2002 The Eminem Show LP, he referenced Carey a couple of times. On the song "When the Music Stops," he rapped the following: "I done came way too far in this game to turn and walk away, and not say what I got to say. What the f**k you take me for a joke? You smokin crack? Before I do that, I'd beg Mariah to take me back." Also during his hit single "Superman," he said, "What you tryin' to be, my new wife? What you Mariah? Fly through twice."
When talking to Larry King in December 2002, Carey insisted she only met up with Eminem a handful of times and that there was never a romance. "I think I was probably with him a total of four times. And I don't consider that dating somebody," Carey told King.
Eminem and Mariah Carey's fued has gone on much longer than it should have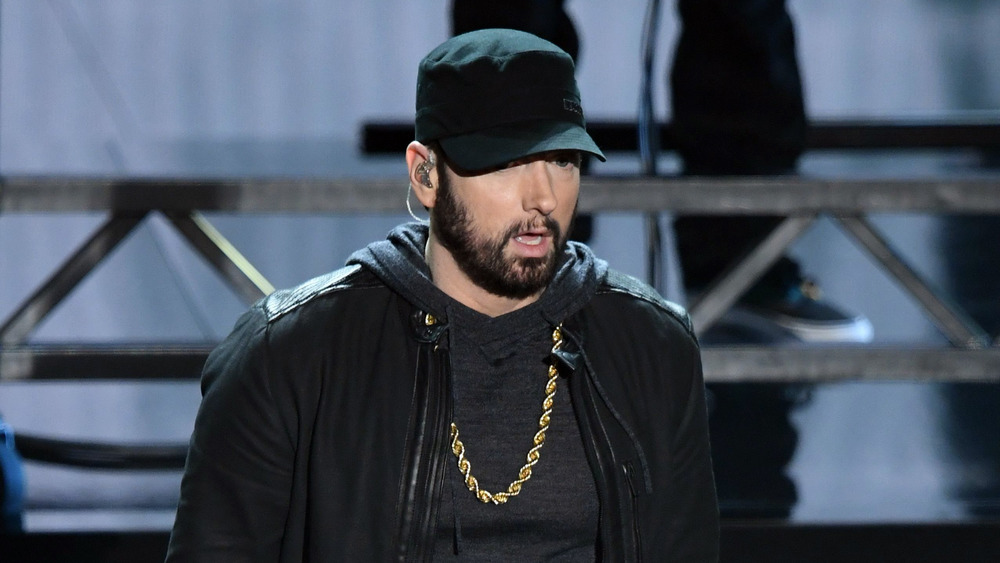 Kevin Winter/Getty Images
After Eminem referenced Mariah Carey in a couple of his songs, Carey decided to sing about the rapper on her 2003 song "Clown": "You should've never intimated we were lovers / When you know very well we never even touched each other," per Pro Bible.​
You would assume this would have been the end of their feud. However, it continued for many years. During Eminem's 2005 Anger Management Tour, he played an alleged voicemail from Carey. During a YouTube clip, Eminem can be heard saying "Mariah, I told you to stop following me to every f**king city we go."
In 2009, Eminem dissed the powerhouse vocalist again in his song "Bagpipes From Baghdad" after Carey got married to Nick Cannon, saying "Nick Cannon, I wish you luck with the f**king wh*re." After being quiet for years, Carey got shady during her sassy 2009 single "Obsessed," which addressed all of Eminem's obsessive actions. The music icon got her own back by purposely dressing up as a stalker that looked exactly like the rap star in the video. In true Eminem style, he couldn't just leave it there and dropped another scathing song about Carey that same year titled "The Warning."
In 2019, Eminem said more harsh words about Carey and Cannon's relationship on the Fat Joe collaboration, "Lord Above," and reminded the world why he and Carey have had an ongoing feud for nearly two whole decades.