Prince William Is Concerned After Talking To Harry. Here's Why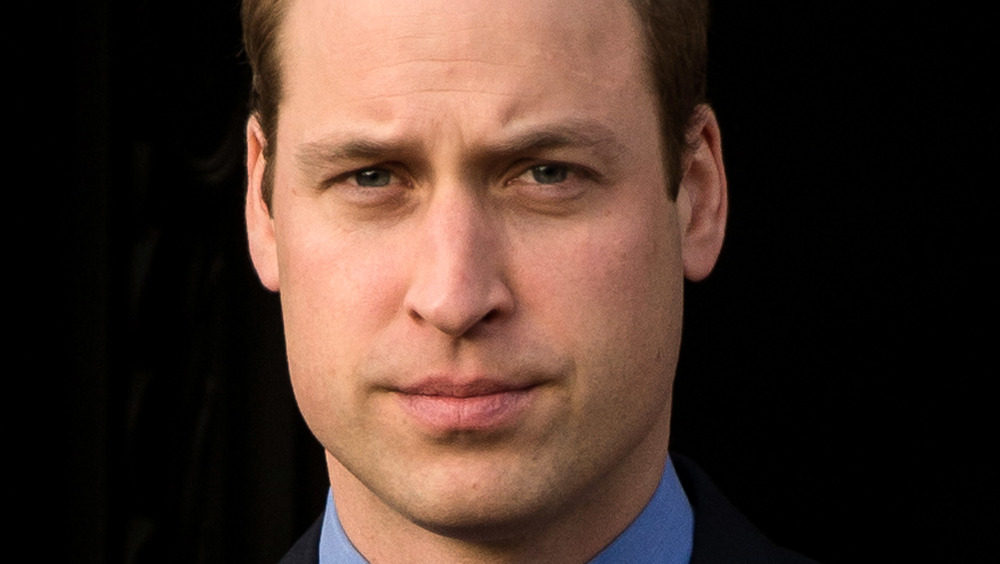 Richard Stonehouse/Getty Images
Prince William has some fresh concerns after talking with his brother, Prince Harry, according to a new report from Vanity Fair. It all started when Gayle King gave an update on Harry and his wife Meghan Markle during a segment on CBS This Morning. King shared that she had spoken to the couple to see how things were going since the couple's bombshell interview with Oprah Winfrey, and she revealed that Harry had spoken with William. While King did not share intimate details of that conversation, she did say that the talk was "not productive." 
William has yet to release any kind of long-form statement about his brother and sister-in-law's tell-all interview. According to USA Today, William simply told reporters, "We're very much not a racist family" while visiting a school in London. Nothing has been said past that statement, which echoes the palace's vow to handle these things "privately." But there is something that's reportedly bothering William — and it could impact the way that he communicates with his brother moving forward. Read on to find out more.
Prince William might want to handle things privately after all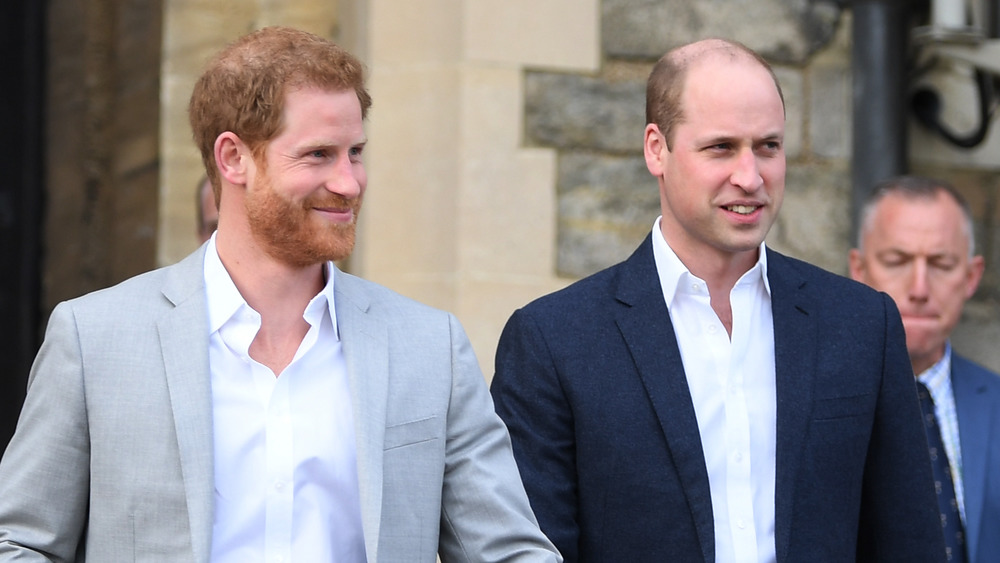 Shaun Botterill/Getty Images
As it turns out, Prince William may actually want to work things out with his brother privately. "William is now worried that anything he says to his brother will be plastered over American TV," a source told Vanity Fair. "There's a lack of trust on both sides which makes moving forward very hard," the source added. It sounds like William is open to talking to Prince Harry, but he does not want the whole world getting a play-by-play on their conversations. 
Moreover, there does seem to be some concern over how Harry and Meghan Markle are handling the matter. A "family friend" told Vanity Fair that the royals are very much focused on Prince Philip's health and recovery, and they are trying to "protect" him "from the headlines." The Duke of Edinburgh was released from the hospital after a one-month stay and a procedure for a pre-existing condition, according to BBC. "It seems the Sussexes seem to want to keep fueling this story... It's a very strange way to go about trying to heal a family rift," the source added.