This Is Why Justin Bieber And Hailey Baldwin See A Therapist Together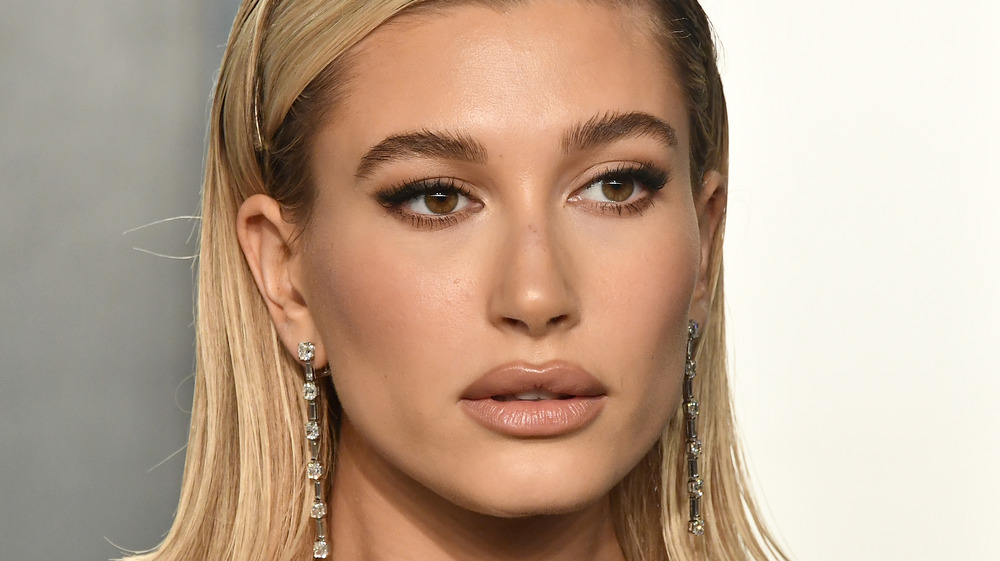 Frazer Harrison/Getty Images
Hailey Baldwin opened up about the importance of therapy in her marriage to Justin Bieber. The couple has been pretty open about their relationship ever since they tied the knot in September 2018, and Baldwin — who also goes by her married name of Hailey Bieber — shared why it's so important for them to speak about their issues with a third party.
Baldwin has previously spoken about the role therapy plays in her life, and revealed in a February 2021 interview that it's been particularly useful for her when it comes to the vicious trolling she can experience online. "The way I've dealt with a lot of the negative attention is, I've talked it through with a therapist," she said on Women's Health U.K.'s Going for Goal podcast, noting that her husband has also struggled with the intensity of living his life in the spotlight. "I'm married to someone that's been dealing with this a lot longer than I have, like the highest level it could possibly be. Being able to share that world with somebody that understands it even better than I do has been so helpful," she added. But how has Baldwin's passion for therapy made its way into her and Bieber's marriage? Keep reading to find out.
Hailey Baldwin and Justin Bieber will do whatever it takes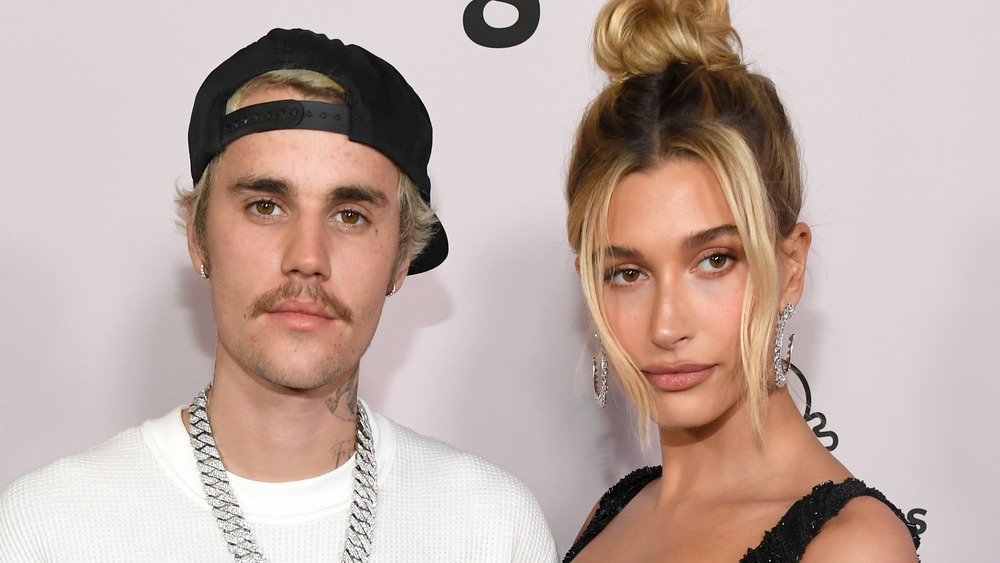 Kevin Mazur/Getty Images
Hailey Baldwin revealed in a March 2021 interview with Elle that she's still always learning new things she didn't know about husband Justin Bieber and shared that she's most definitely in it for the long haul with her love. "I learn new things about him and about myself and about our relationship all the time. Do we have little fights and stuff that we have to work through sometimes? Yeah, of course, but it really doesn't ever feel like work, because I love him so much. I see forever with him," she said.
Baldwin also shared that therapy is a part of their marriage after the interviewer pressed the model on what makes their relationship different from other young couples in the spotlight. "You mean, if you look at celebrity relationships, most fail?" she asked, noting, "Yeah, for sure. I think any relationship can fail, Hollywood or not. Is it harder in the public eye? Absolutely." She added that she and the "What Do You Mean?" hitmaker are both "grounded by [their] faith" and are willing to do whatever it takes to stay together, including undergoing therapy sessions. "I'm not saying it's this easy-peasy thing that doesn't take work. We talk to a therapist. We do what we have to do," Baldwin said. Hopefully, this is one Hollywood couple that really will go the distance.