The Truth About Martha Stewart's Relationship With Her Daughter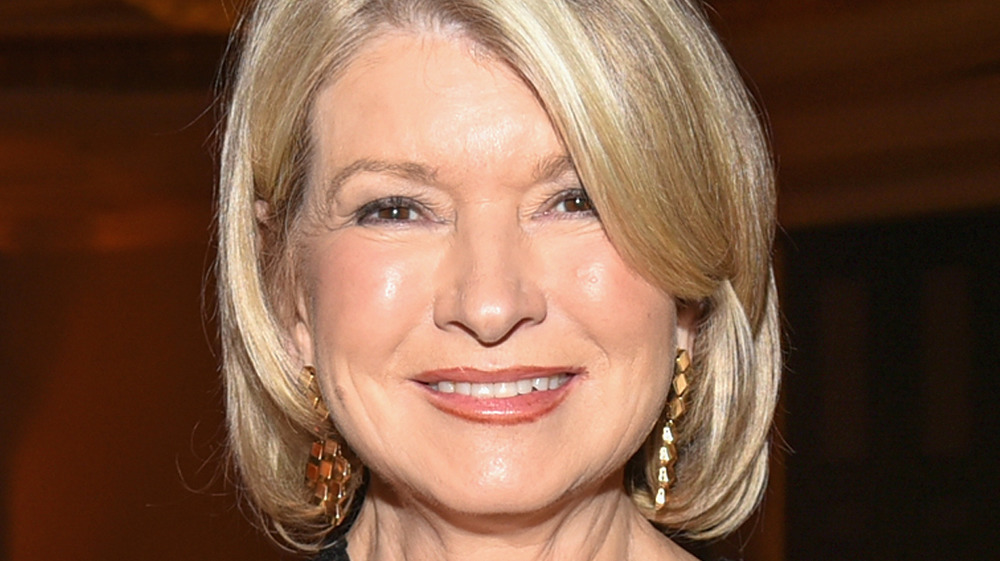 Denis Contreras/Getty Images
Maybe stars really are just like us. Take domestic goddess and hostess with the mostess, Martha Stewart, for instance. While she might be a genius in the kitchen, it appears there might be at least one area of life that she struggled in: motherhood.
It's often been speculated that Martha and her adult daughter, Alexis Stewart, have somewhat of an estranged relationship. But in 2011, Alexis appeared to confirm the rumors once and for all when she published a candid lifestyle guide — which also included how she navigated her own difficult upbringing, per ABC News. "If I didn't do something perfectly, I had to do it again," Alexis famously confessed in Whateverland: Learning to Live Here. "I grew up with a glue gun pointed at my head." YIKES, that's some serious pressure to perform.
So what's the real story behind the lifestyle brand mogul and her relationship with her daughter, Alexis? Keep reading after the jump to find out!
According to Alexis Stewart, Martha Stewart was no Suzy Homemaker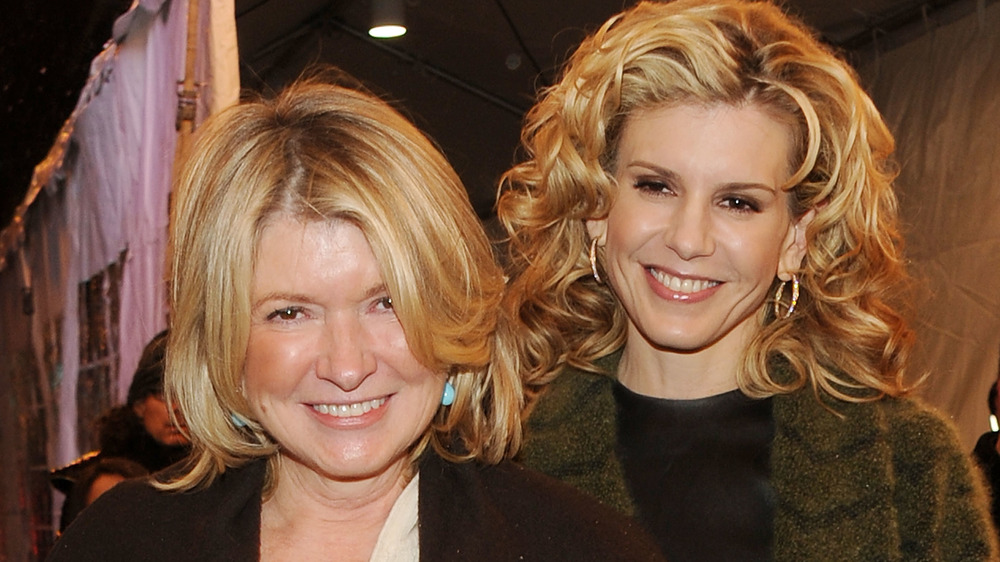 Larry Busacca/Getty Images
In a self-help book that doubles as a scathing tell-all, Alexis Stewart gave readers a behind-the-(no doubt, meticulously steamed)-curtains glimpse of her famous mother Martha Stewart and the way in which she tackled motherhood... and let's just say it's not exactly a Leave It To Beaver type of situation.
"Martha was not interested in being kid-friendly," Alexis divulged, per ABC News. "She would hand me things right before Christmas and say, 'Now wrap these but don't look inside.'" Definitely a far cry from the never-met-a-holiday-she-didn't-like-Martha that we've grown to know and love. But that's not all. 
Apparently the famous mom didn't do Halloween either. "Halloween was also a grim affair: There were no costumes," Alexis revealed. "There was no anything. We turned off all the lights and pretended we weren't home." So much for those famous front porch trick or treat stations complete with winged bats encircling a cobweb-covered haunted house.
Perhaps most damaging of all, however, is Alexis' recollection about the lack of food in her childhood home. "There was never anything to eat at my house," Alexis dished. "Other people had food. I had no food... There were ingredients but no prepared food of any kind." But what about Martha's famous "Pot Roast for a Crowd" recipe??? Or her "Basic Pancakes" recipe meant for slow, sleepy Saturday mornings? Maybe in this particular case art did not imitate reality, not even in the slightest.