Why The Queen's Latest Statement Was A Jab At Meghan And Harry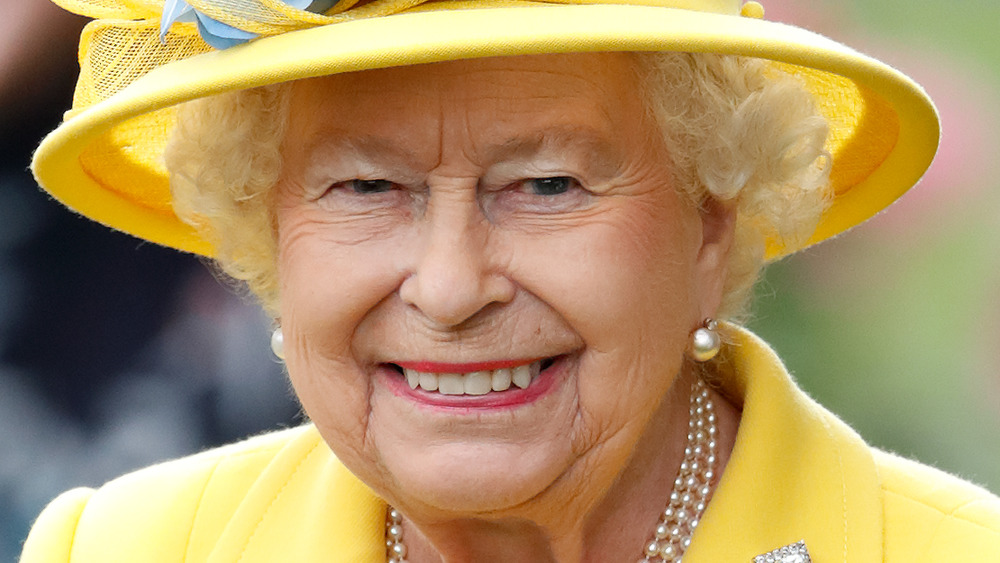 Max Mumby/indigo/Getty Images
Buckingham Palace's response to Meghan Markle and Prince Harry's March 7th interview with Oprah Winfrey was one that expressed grief and sympathy for the ex-royals, but it also revealed the firm had their fair share of reservations about the extent of the interview's veracity.
The short statement (it's just 61 words) was released on behalf of Queen Elizabeth II, People reported. The Palace expressed that the "whole family is saddened to learn the full extent of how challenging the last few years have been for Harry and Meghan," and that an unidentified family member's alleged conversation concerning Meghan and Harry's then-unborn son Archie's skin color was particularly troubling to her.
Nonetheless, "some recollections may vary," the statement noted, adding that all issues will be handled out of public purview. A palace insider claimed to People that this was Elizabeth's way of getting in a dig at Meghan and Harry. Keep reading to find out why.
Queen Elizabeth II's response seems to reveal dissent within the royal family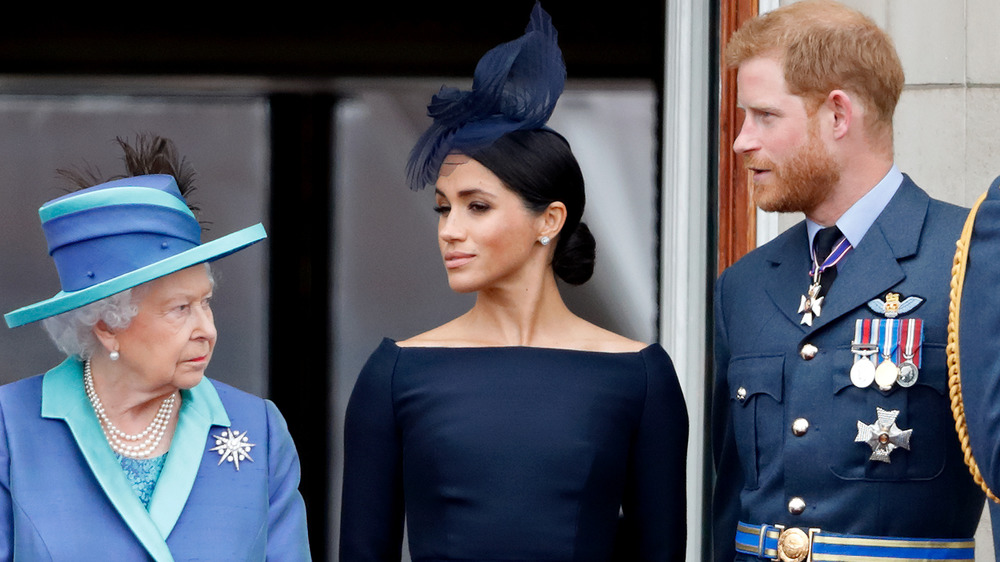 Max Mumby/indigo/Getty Images
In the otherwise compassionately worded statement, Queen Elizabeth II's official response to comments made by Meghan Markle and Prince Harry during their interview with Oprah Winfrey included what many couldn't help but note as an underhanded reprimand.
Before stating the closing line that "Harry, Meghan and Archie will always be much loved family members," the statement, issued by Buckingham Palace on behalf of the queen, noted "some recollections may vary" — presumably referring to the ex-royals' disclosure of mental health neglect, the royal family's refusal to give Archie the title of prince, and even alleged racism. (Close friend to Meghan and Harry, actress Janina Gavankar, stepped forward upon this statement's release to tell ITV she had receipts backing up all racism claims made by her friends about the British royals.)
According to one palace insider, this inclusion was not only an "underlying jab," but one that revealed not all were in agreement over at Buckingham Palace over how to handle the ongoing Meghan and Harry-related drama (via People). After all, just prior to Meghan's own revelations in the Oprah tell-all, allegations claiming Meghan bullied Kensington Palace staff were published. Per People, the palace will likely bring in an outside law firm to investigate.