The Real Reason The Try Guys Left BuzzFeed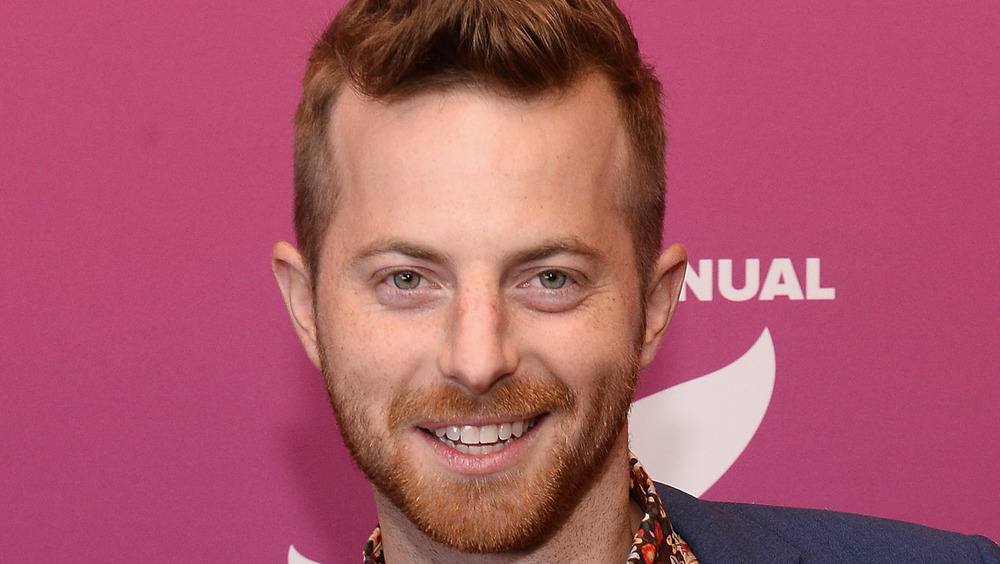 Noam Galai/Getty Images
If you're one of The Try Guys' 7.53 million subscribers, as of this writing, then you'll know that the super-popular YouTube stars — Ned Fulmer, Zach Kornfeld, Keith Habersberger, and Eugene Lee Yang — entertain their viewers by basically trying things out in often silly and sometimes downright bizarre videos. They've recreated fan fiction with obviously interesting results and have worn corsets for a bone-crushing 72 hours, not to mention gotten makeovers to make them look elderly and taste-tested the nastiest alcoholic drinks from around the world.
However, all of this was done after the group left BuzzFeed, which is where they first started out as The Try Guys in 2014. However, by 2018, The Hollywood Reporter noted that the four men had "left the company as full-time employees and ... started their own, independent production company, 2nd Try LLC." BuzzFeed's CEO Jonah Peretti addressed the departure in a statement at the time, saying, "We are incredibly grateful and proud to have worked with Ned, Keith, Zach, and Eugene to grow 'The Try Guys' into the massive phenomenon they've become."
While the big move could have killed their careers, there were a few reasons why it was apparently worth the risk.
The Try Guys took a chance and took control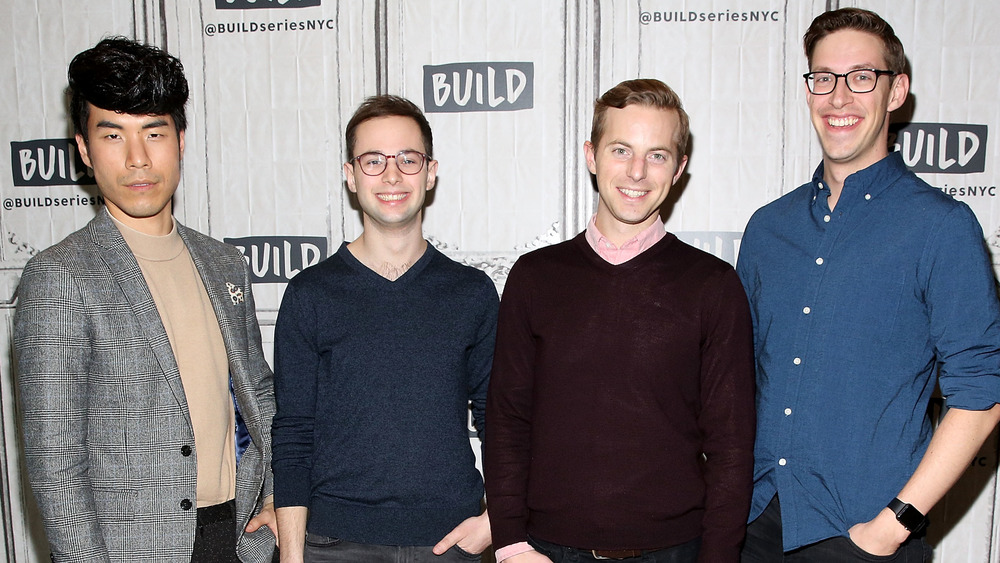 Robin Marchant/Getty Images
In December 2019, after Ned Fulmer, Zach Kornfeld, Keith Habersberger, and Eugene Lee Yang — a.k.a. The Try Guys — had left BuzzFeed behind, the group posted a YouTube video addressing why they jumped out onto their own. Kornfeld explained, "After four years of working at BuzzFeed, we had a great time, but we were on contract. Those contracts were expiring." While Habersberger said that they were all wondering if they "should ... stay or go," Yang claimed that they had all "been planning on leaving at some point." Kornfield then explained that "the best way to grow was to leave and to strike out on [their] own."
Fulmer noted that being their own bosses would allow them to have "more autonomy" and "more creative control," as well as "ownership over" what they created and "flexibility" when it came to their schedules. Although, Habersberger did add with a laugh, "Quite frankly, [BuzzFeed] didn't want to pay us enough." Indeed, you can make a lot of money from YouTube content alone.
While it looks like there were many reasons why this was the right move for the group, according to their statement to The Hollywood Reporter, the foursome were "thrilled to take this next step ... with a new company serving to expand 'The Try Guys' brand and act as a hub for ... individual pursuits." Those pursuits include "digital shows, live tours, feature films, and, hopefully someday, customizable toasters." Fans can only hope!