Sharon Stone Makes Some Shocking Allegations About Her Career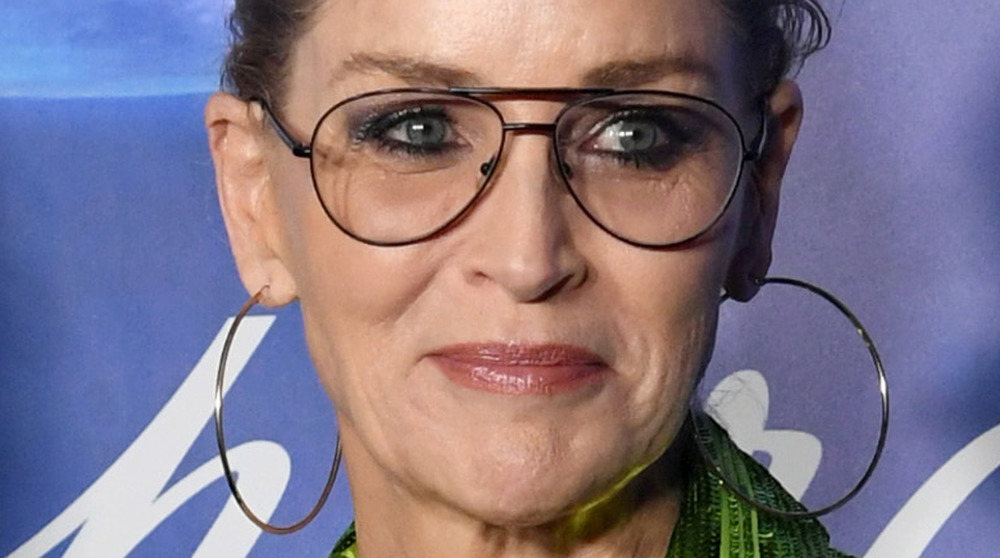 Kevin Winter/Getty Images
Sharon Stone is opening up about her career and what it was like being a superstar woman in Hollywood in her day. The actor shared an exclusive clip from her memoir, The Beauty of Living Twice, with Vanity Fair where she details shocking allegations against past directors and producers who gave her no say so as a woman. "In the good ol' days, with the good ol' no-rules, women as superstars were not a darling of the system. They preferred us to be ornaments," wrote Stone. "I was supposed to do what I was told."
Not doing what she was told proved to cause more bumps in the road for Stone's career. The actor shared how one director refused to direct Stone, because she "refused to sit in his lap to take direction." She continued, "This #MeToo candidate called me in to work every day for weeks ... and had me go through the works—hair, makeup, and wardrobe—and then wouldn't shoot with me because I refused to sit in his lap and take direction. Yes, this was a multimillion-dollar studio film, of which I was the star, and the studio didn't say or do anything." Stone alleged, "even a high, abusive director had more power than" she did.
The Casino actor also detailed a time when a producer tried to convince here she should "f*ck [her] costar so that [they] could have onscreen chemistry." Yet, of the allegations Stone makes in her memoir, the most surprising came from her arguably most revered film, Basic Instinct.
Sharon Stone claims she was mislead about that infamous scene in Basic Instinct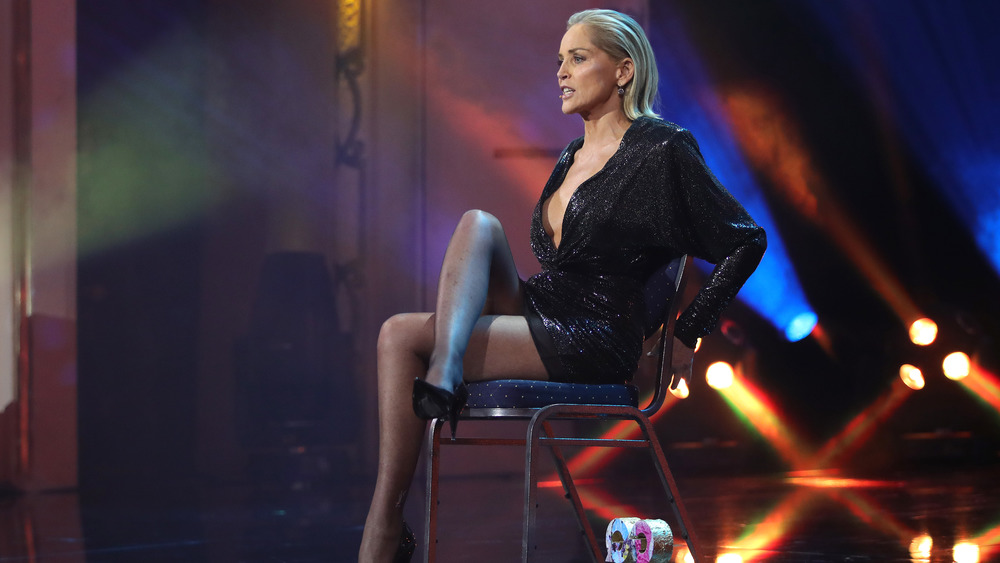 Andreas Rentz/Getty Images
In her forthcoming memoir, The Beauty of Living Twice, Sharon Stone seeks to set the record straight on how the most infamous scene from her 1992 film Basic Instinct came to be — yes, we're talking about the moment her character, Catherine Tramell, flashes investigators. While shocking to audiences, the on-camera nudity apparently surprised no one more than Stone herself.
"After we shot Basic Instinct, I got called in to see it," wrote Stone (via Vanity Fair). "Not on my own with the director, as one would anticipate, given the situation that has given us all pause, so to speak, but with a room full of agents and lawyers, most of whom had nothing to do with the project." This is how Stone describes coming to the realization that the explicit shot had, in fact, made it into the film, despite allegedly having been told by the director, "We can't see anything—I just need you to remove your panties, as the white is reflecting the light, so we know you have panties on."" 
The lore of this scene has been discussed a lot over the years, including when Basic Instinct director Paul Verhoeven outright accused Stone of "lying" to ICON in 2017, saying, "Any actress knows what she's going to see if you ask her to take off her underwear and point there with the camera." Stone seemingly alludes to this comment in her memoir, bluntly calling it "bullsh*t."