What's Really Going On With Pete Davidson?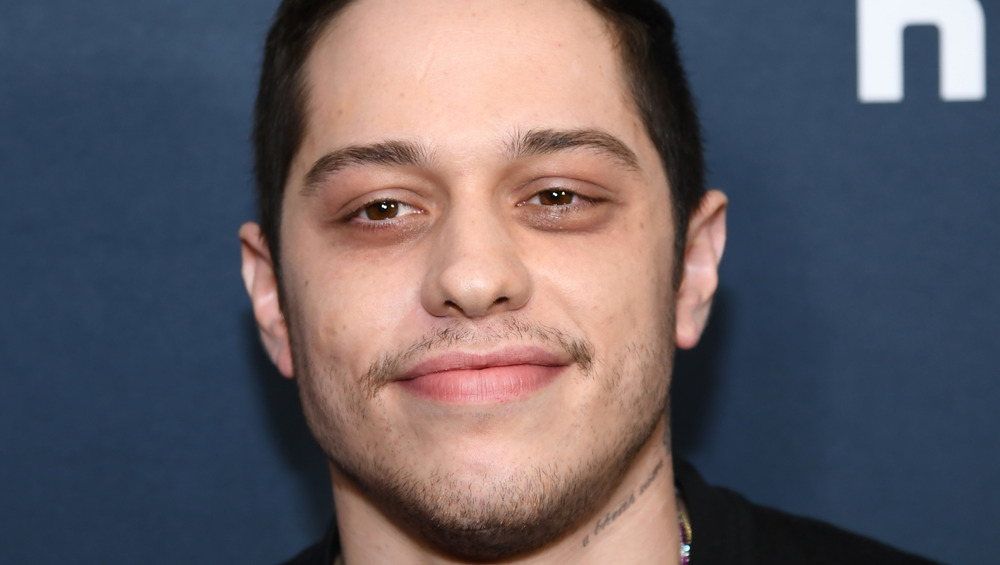 Dimitrios Kambouris/Getty Images
Pete Davidson hasn't had the easiest time in the spotlight. His first big break came to him when he scored a small part in Amy Schumer's Trainwreck, which led him to meet and subsequently "hit it off" with Bill Hader, per Davidson's 2015 interview with People. Hader then recommended Davidson to the creator of Saturday Night Live, Lorne Michaels, and he got the job, joining the long-running sketch comedy show in 2014 for its 40th season.
Davidson's rising comedian status quickly escalated in May 2018 when he became one of the most talked-about names in Hollywood after his whirlwind romance with pop singer Ariana Grande went public. Davidson was often ridiculed during the relationship for not being good enough for Grande and for his appearance, but it was the following engagement to and breakup from Grande that took quite a toll on Davidson's mental health. The breakup led to an onslaught of bullying, prompting the comedian to take a break from his job so he could work on his mental health.
Coverage of Davidson's life has since calmed down, except when he's thought to have a new girlfriend. Although his love life has remained fairly low-key, one woman made headlines in March 2021 for supposedly having a relationship with the star. Keep reading to learn what's really going on with Pete Davidson now.
Inside the alleged trespassing incident at Pete Davidson's home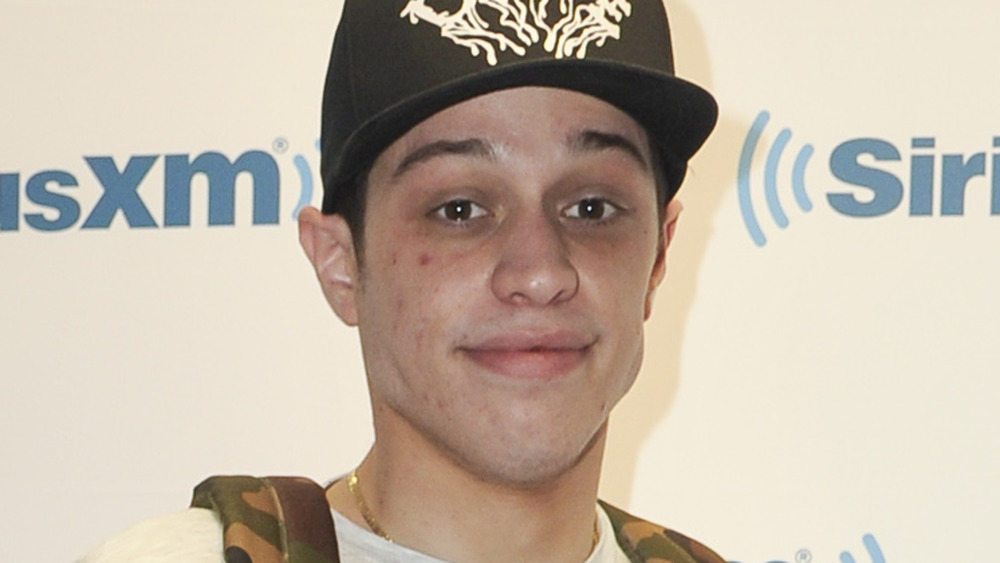 Kris Connor/Getty Images
Although Pete Davidson has largely been out of the news since he and Kaia Gerber broke up in early 2020, that changed when TMZ reported on March 18, 2021, that a woman named Michelle Mootreddy was apprehended for trespassing at the SNL jokester's Staten Island home. According to Page Six, Mootreddy originally knocked on the door looking for Davidson, and after his mother told her to leave the property, she decided to walk around the house and was able to enter through the back door. When police arrived to arrest the woman, she tried to convince them that she and Davidson have "a telepathic love connection," per Page Six sources.
This is the same woman who allegedly sent out a fake press release on March 16, stating that she and Davidson got hitched and started a production company called Bodega Cats Presents. The fake company's website, which has since been taken down, said Mootreddy graduated from the University of Rochester in 2017 with a political science degree and that the company was created "to increase diversity & belonging in the entertainment industry by curating experiences that have a cultural & social impact," per Page Six. In a statement to E! News, Davidson's lawyers said the press release "is completely false" and that Davidson "has no idea who this person is."
It looks like Davidson can't catch a break with his real — and fake — romantic woes.