The Masked Singer: Fans Think Piglet Is A Member Of A Famous Boy Band
The fifth season of Fox's The Masked Singer kicked off on March 10, 2021, and continues to have fans guessing who could be underneath the interesting costumes. On March 17, Piglet debuted, stunning the star-studded panel — Nicole Scherzinger, Jenny McCarthy, Robin Thicke, and Ken Jeong — by singing a rendition of "Speechless" by Dan + Shay.
In their first clue package, Piglet expressed they haven't had the best of luck when it comes to love. They admit they are a "bit of a hopeless romantic" and "the world [has seen] their heart break." Piglet said this hasn't stopped them from "wearing [their] heart on [their] sleeve" and "sees a future on that stage." Throughout the clip, they were seen holding roses and made a reference to thorns.
The panelists were very impressed with Piglet's first-ever performance on the show and guessed a whole range of names for who it could be. "Based on the heartbreak clues," Jeong guessed Adam Lambert, while Scherzinger assumed it might be singer Charlie Puth because he previously dated Bella Thorne. The Pussycat Doll also assumed it might be Liam Hemsworth due to his breakup with Miley Cyrus.
Although the panel may not be 100% sure about who Piglet is, fans think they have already figured it out.
Fans are convinced that Piglet is Nick Lachey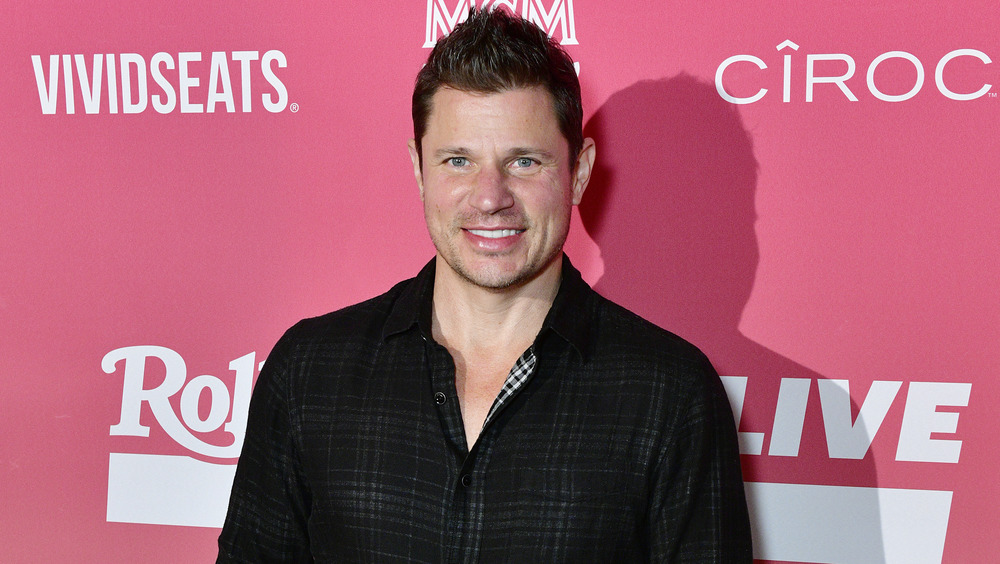 Eugene Gologursky/Getty Images
Although panel named a whole range of names for Piglet, a lot of fans believe they already know who it is from Piglet's voice alone. In fact, fans are fairly confident that they are someone the panelists did not even mention: 98 Degrees member Nick Lachey.
"I'm very positive The Piglet is Nick Lachey. I would bet alot of money on this one. love him! He sounded great #TheMaskedSinger," one user tweeted. "So I'm watching Masked Singer and I'm 99.99999999999999999% certain that the Piglet is Nick Lachey," another person shared. "I know that voice!!!! I've listened to 98 degrees since i was 15. I know that's Nick Lachey's voice!! #TheMaskedSinger," remarked a third viewer.
Aside from being a singer, Lachey also had a very public relationship with his ex-wife Jessica Simpson. The pair had a popular reality show on MTV, Newlyweds: Nick and Jessica, during the early 2000s. When the duo split up, Lachey was open about the heartbreak he felt when they got divorced in 2006, which could be why Piglet had a lot of clues relating to the emotion.
As of this writing, Piglet has yet to be unmasked and currently remains in the competition, meaning fans will have to keep watching and stay tuned to find out if they are correct.