What Happened To Veruca Salt From Charlie And The Chocolate Factory?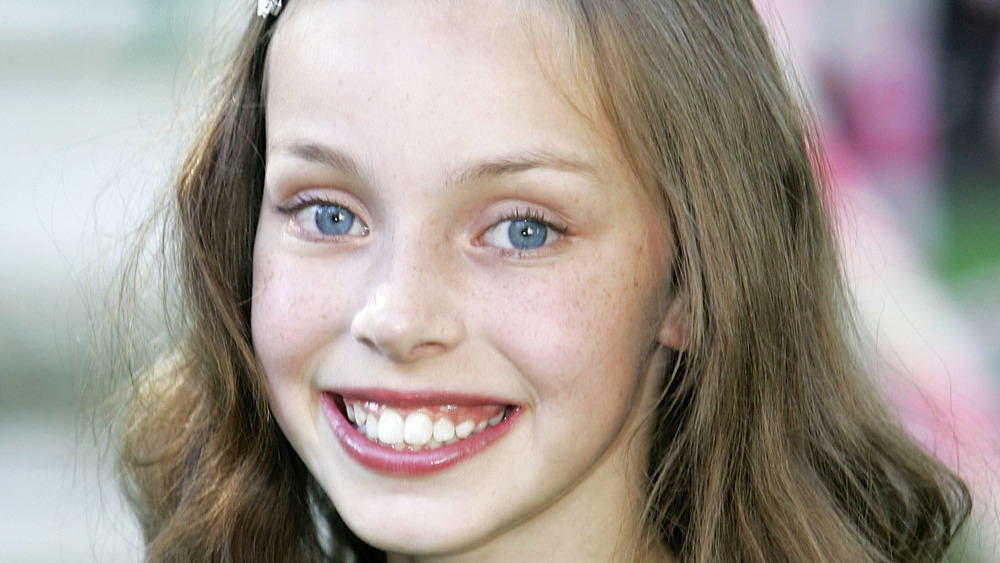 Dave Hogan/Getty Images
The Willy Wonka & the Chocolate Factory remake Charlie and the Chocolate Factory from 2005 had quite the notable cast. First, Willy Wonka — the chocolate man himself — was played by the Golden-Globe-winning actor Johnny Depp. AnnaSophia Robb, who played Violet Beauregarde, had quite the career following the film, starring in movies like Bridge to Terabithia (2007), Race to Witch Mountain (2009), and Soul Surfer (2011). She also starred in the Sex and the City spinoff, The Carrie Diaries, from 2013 to 2014. Freddie Highmore, who played Charlie Bucket, also became an accomplished actor, starring in the A&E drama series Bates Motel and taking the lead in ABC's drama The Good Doctor beginning in 2017.
However, not everyone from Charlie and the Chocolate Factory used their golden ticket to become Hollywood stars. So, where are the rest of the kids who acted alongside Depp, Highmore, and Robb? Here is what happened to Veruca Salt from Charlie and the Chocolate Factory.
The actor who played Veruca Salt left the limelight
Veruca Salt was played by 12-year-old Julia Winter after she was plucked from "a part time theatre school in London" and cast as the rich and spoiled little girl, per The Sun. Unlike Highmore and Robb, Winter did not build a career in acting following Charlie and the Chocolate Factory. In fact, she seemingly stopped her entire movie career after she finished filming. According to her IMDb page, the Tim Burton movie and its related projects, such as a video game and documentaries based on the film, are Winter's only credits. The Sun reported that Winter excelled in school as an adult and studied to be a doctor in her native country of Sweden. Winter also seems to have completely shunned the spotlight, as there is no official social media page to link back to her at the time of this writing.
Similarly, her co-stars Jordan Fry (Mike Teavee) and Philip Wiegratz (Augustus Gloop) have not been active as actors recently. Fry's last credit on IMDb is from 2012 and Wiegratz's is from 2013. However, it appears that Fry will partake in two new projects that have been announced, according to IMDb. He also hasn't forgotten his days filming by a chocolate river, as he often posts throwbacks to Charlie and the Chocolate Factory
on his Instagram.