The One Tattoo Hailey Bieber Regrets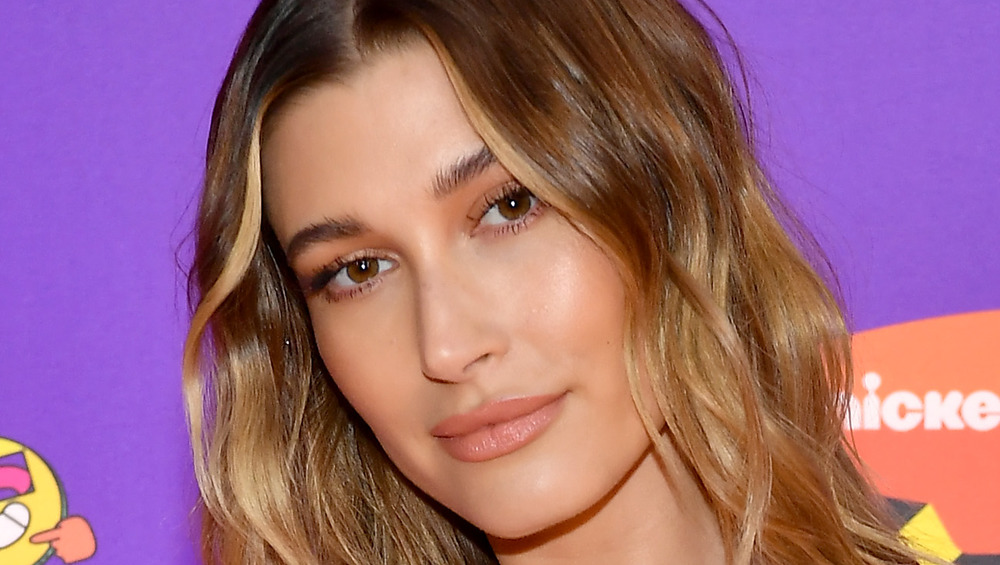 Amy Sussman/kca2021/Getty Images
Hailey Bieber (née Baldwin) has made many decisions in the public eye, and she regrets some of them more than others. The model and media personality is pretty used to being in the spotlight thanks to her famous family (her father and uncle are actors Stephen Baldwin and Alec Baldwin, respectively), but upon marrying Justin Bieber in 2018, Baldwin has skyrocketed to a new level of fame.
In an interview March 2021 with Elle, Hailey opened up about her marriage to Justin, saying that she married "insanely young." Despite getting married at just 21, she has no regrets about it, explaining that she and Justin have "seen a lot for [their] age" and noting that they both "lived enough life" to know that marriage is what they wanted.
After a few years of marriage, Hailey clearly feels good about her decision. Of course, like any young person, she hasn't always made the best decisions, and she has one particular tattoo that lives on her list of regrets. Keep reading to learn which of her "20-something" tattoos Hailey Bieber regrets the most.
Hailey Bieber would 'never' get this tattoo today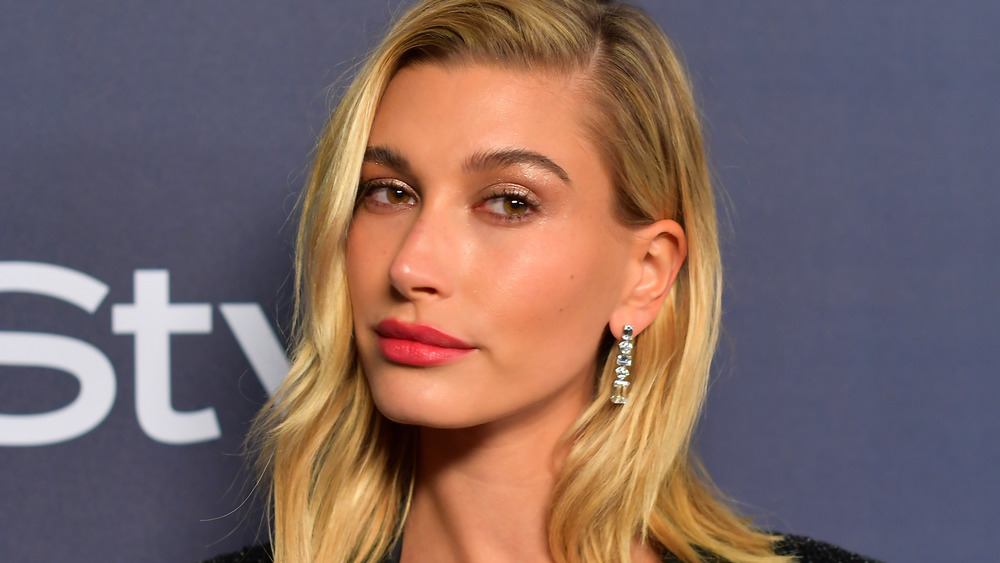 Matt Winkelmeyer/Getty Images
Hailey Bieber is no stranger to tattoos — according to Refinery29, the model has over 20 of them! Much like her husband, Justin Bieber, Hailey has gotten her fair share of ink over the years, though she tends to opt for more minimalist tattoos. Of her collection, however, there's one that is more of a youthful mistake than anything else.
In her interview with Elle, Hailey opened up about her biggest tattoo regret: a tiny handgun on the inside of her middle finger. "I think at 18, I was like, 'Yeah! That looks cool.' But now, as a 24-year-old, I would never do that. I think guns are violent," Hailey explained. This isn't the first time she's opened up about the tattoo — in 2015, she shared a picture of it on Instagram. "Tbh I don't know why I have this tattoo ... just another story to tell lol. It is what it is," she captioned the picture.
While Hailey may regret her small gun tattoo, she has plenty of others that she very much enjoys. In her Elle interview, the model showed off another finger tattoo, which is just a simple "J" in honor of her husband.