The Shocking Thing Sebastian Stan Couldn't Afford After Starring In The First Captain America Movie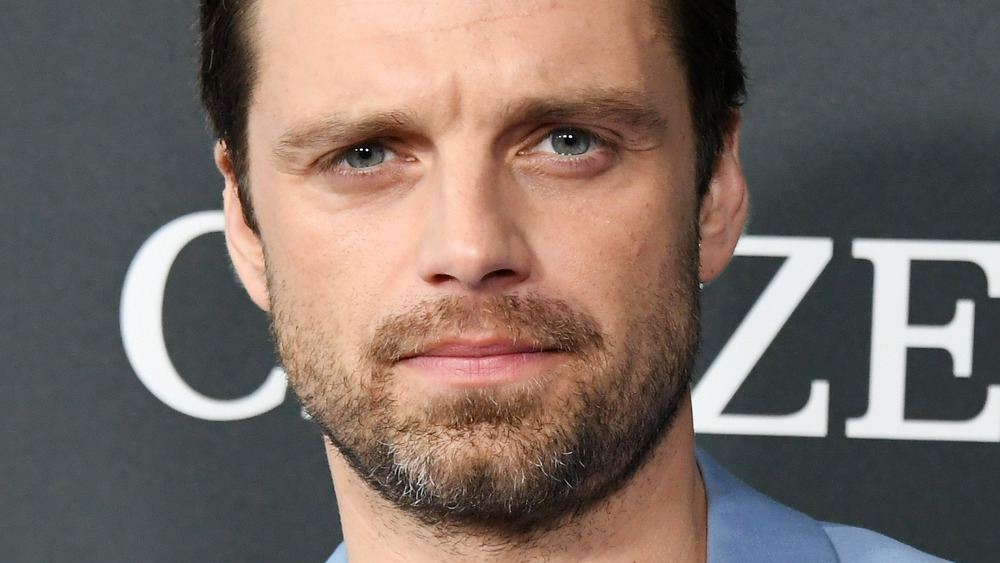 Jon Kopaloff/Getty Images
Impeccably square-jawed Hollywood heartthrob Sebastian Stan made his Marvel Cinematic Universe leading-man debut on Disney+'s The Falcon and the Winter Soldier on March 19, 2021. In an "always the bridesmaid, never the bride" scenario, Stan and self-deprecating Avenger pal Anthony Mackie (the "Falcon" to his "Winter Soldier") are both finally getting their comeuppance in the highly anticipated action-slash-buddy-comedy series. Previously relegated to always being sidekicks to best friend and former Captain America Steve Rogers (played by Chris Evans) within the interconnected MCU, the two are embarking on their own globetrotting adventures now that Rogers passed his legendary shield onto Mackie's Falcon in 2019's Avengers: Endgame.
While Mackie may be the titular new Cap, Stan's cyborg-armed, super-soldier serum-enhanced Winter Soldier has been a longtime staple within the MCU as a villain turned all-out hero. With Stan appearing in seven MCU projects prior to his Disney+ series, he's become a beloved familiar face among the MCU fanbase, however, even the successful and good-looking have surprisingly relatable problems. Here is the shocking thing Stan had trouble affording even after starring in his first MCU film.
Sebastian Stan almost couldn't pay rent after Captain America: The First Avenger came out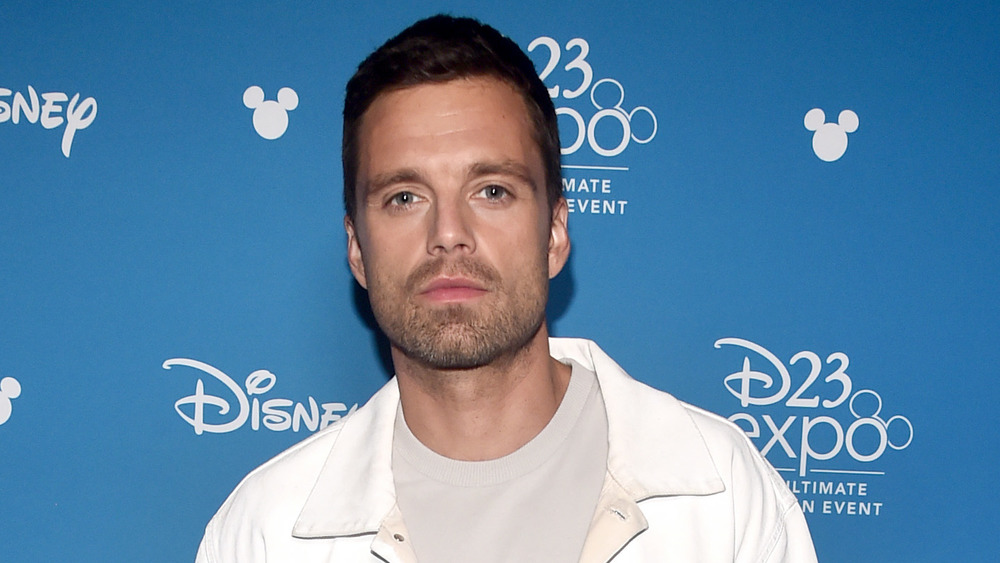 Alberto E. Rodriguez/Getty Images
Revealing just how little we truly know what is happening in the lives of the (seemingly) rich and glamorous, Sebastian Stan told ET in March 2021, "About a month [after Captain America: The First Avenger came out], I had a call from my business manager telling me I had a month left to figure out how I was going to pay my rent." He added, "Perception is always interesting, isn't it? Nobody ever knows what the f**k is really happening." 
Stan has also been consistently candid about his ongoing journey with self-image and mental health. In a 2019 post-workout Instagram share, Stan showcased his ripped torso, telling followers that it came after "years of self judgement and mental wars when it comes to fitness and LIFE." He also revealed on a March 2020 Muscle & Fitness podcast that he struggled with the mental wellness toll of the coronavirus-induced lockdowns. "My therapist said, 'Keep doing normal s**t — you know, like get dressed.' ... You know, sort of things that you would do regularly," the actor shared. 
Stan's net worth is estimated at $4 million as of early 2021, and still the star told ET that it was "a blessing [Marvel is] still willing to call me." Not only will others surely come calling, he certainly no longer has to stress over the rent again! 
If you or someone you know is struggling with substance abuse and mental health, please contact SAMHSA's 24-hour National Helpline at 1-800-662-HELP (4357).