Are Sebastian Stan And Anthony Mackie Friends?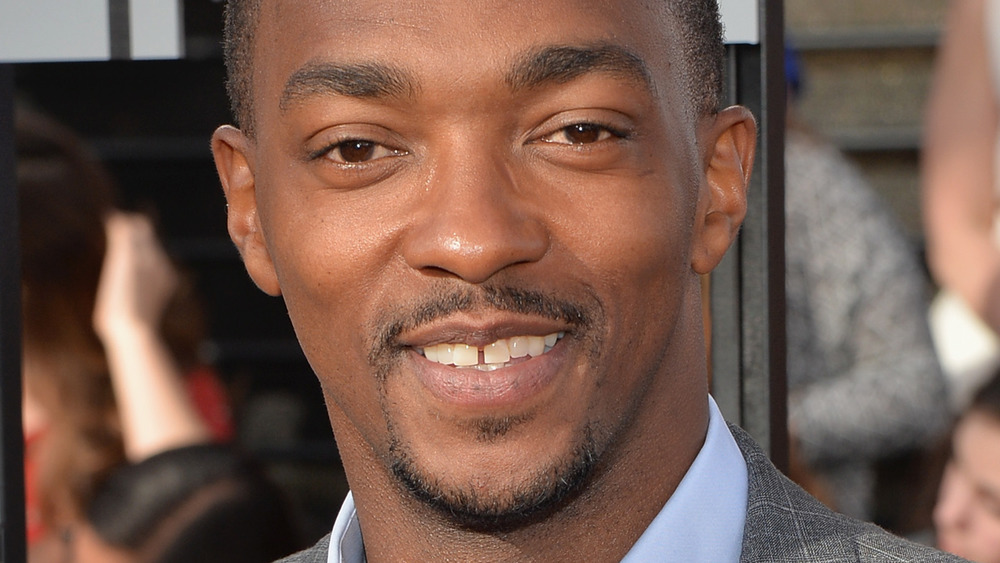 Michael Buckner/Getty Images
Sebastian Stan and Anthony Mackie have officially teamed up as co-leads for the first time in Marvel's latest Disney+ series, The Falcon and the Winter Soldier.
Their chemistry made the duo into fan favorites, but they weren't always close friends. According to Men's Health, the two "didn't hit it off when they first met," working together on Captain America: The Winter Soldier in 2017. Because Stan is reportedly a fairly quiet person, he and Mackie didn't really bond until they spent the movie's press tour together. Mackie described one particular night out in Beijing that "just went on and on and on" to Men's Health. "We had to do press the next morning, and he's like, 'I'm going to bed.' I'm like, 'Nope,'" the actor recalled. "I took his wallet and his cell phone so he couldn't get into his hotel room. Then, by the time we got to the press, I was fine. He just looked like he'd gotten hit by a car."
Since then, the duo have appeared in Captain America: Civil War and Avengers: Endgame. They have also consistently delighted fans in interviews by joking around and insulting Tom Holland together, per Entertainment Weekly.
Anthony Mackie asked Sebastian Stan to move in with him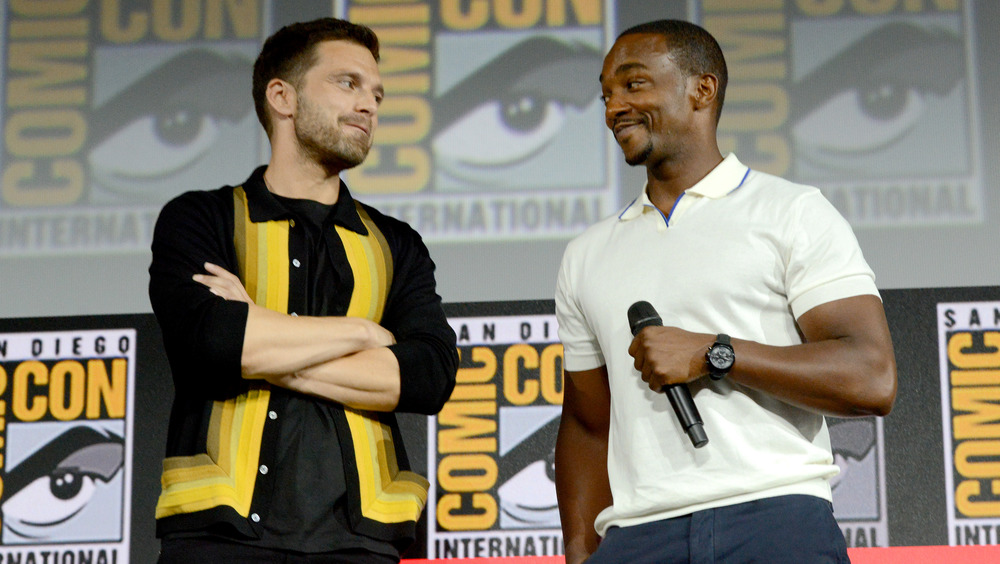 Albert L. Ortega/Getty Images
Anthony Mackie, who reportedly isn't too impressed with being an Avenger, even shared in an interview with Fatherly that he tried to talk Sebastian Stan into leaving New York City and moving in with him at the start of the Covid-19 pandemic. "He was sending me pictures and videos. I can't believe he stayed," Mackie revealed, adding, "I told him, 'Dude, come to New Orleans.' He stuck it out." The actor also told the outlet that the pair were "polar opposites" which is why they get on "extremely well." Mackie continued, "Sebastian is smart, he's cerebral. My job every day is to get him out of his head. He's always thinking. Our relationship is great. I'm spontaneous. He wants to slow down and think."
Mackie also spoke about his relationship with Stan on Good Morning America, denying that the pair ever get competitive. "We're not. Sebastian is such a relaxed guy, he's such a mild-mannered guy," he explained, adding, "I try to be competitive with him. He doesn't watch sports, he does nothing. We have nothing [in common.] Everything I do, he [does] the complete opposite." 
When host Michael Strahan asked him what question they should give Stan when he eventually comes on GMA, Mackie jokingly called his co-star boring. "That's hard, man," the Marvel Cinematic Universe star teased. "He really does absolutely nothing. Ask him why is he so boring. Ask him what his hobbies are, how about that?"