Whatever Happened To Christopher Lloyd?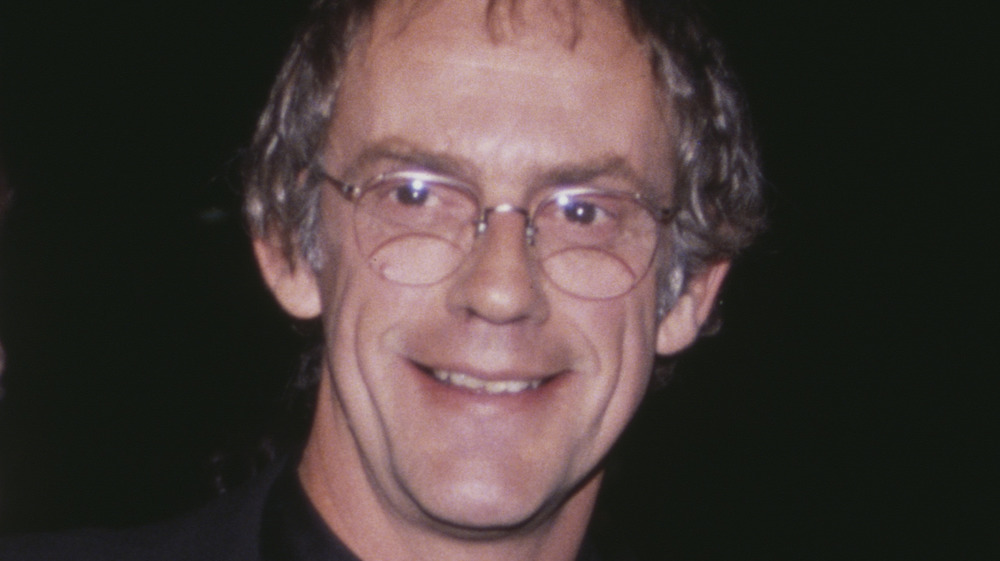 Michael Ochs Archives/Getty Images
Christopher Lloyd made a real name for himself after starring as the iconic Dr. Emmett Brown, or "Doc," in the Back to the Future trilogy. The first movie hit theaters on July 3, 1985, and immediately became a pop culture phenomenon as it captured the hearts of many with its innovative and clever plot, multiple timelines, and larger-than-life characters. Not to mention, it was incredibly funny.
The film followed teenager Marty McFly (Michael J. Fox), who is accidentally sent back in time from October 21, 1985 to November 5, 1955 in a time-traveling DeLorean invented by Doc (Lloyd). The first Back to the Future was such a wild success — earning over $381 million at the worldwide box office — that a second and third film were released in 1989 and 1990, respectively. 
From the music to the fashion and the futuristic predictions like 3-D movies, virtual reality, hover-boards, and flatscreen TVs, this movie served up the perfect amount of nostalgia and excitement for what the future had in store for everyone. Even now in the 21st century, people still talk about the blockbuster film. It's also safe to say many would still love to get their hands on a real-life DeLorean car and own a pair of self-lacing Nikes. But, whatever happened Lloyd after the Back to the Future trilogy? Keep scrolling to find out the actor has been up to.
Christopher Lloyd has acted in over 200 projects
Matthew Simmons/Getty Images
After Back to the Future, Christopher Lloyd landed big movie roles in Clue, Who Framed Roger Rabbit, and The Addams Family. From there, he kept a low profile and wasn't really seen in blockbuster films or popular TV series. However, he never took a break; he continued to act.
According to IMDB, he has over 200 acting credits to his name, including eight completed projects in 2021. So why is Lloyd seemingly nowhere to be found? It's likely because the three-time Emmy winner acts in movies and television shows you may have never even heard of. In 2016, The Guardian asked him why he seemingly signs up for "any old script" that comes his way and his response was, "Oh, I don't know. I like being busy. What else should I be doing?"
The actor made a similar comment in a 2017 interview, telling Metro New York that he doesn't mind small projects. "I've done a lot of films I haven't heard about since wrap night. But I don't care. I have to work," he explained. "Unless it's total garbage, I'll work, whatever comes along. The money might not be fabulous. But I don't mind that." In addition to his smaller roles, Lloyd has also done theater, voiceovers, and guest appearances on shows like The Big Bang Theory, A.P. Bio, and NCIS.