90 Day Fiance: Loren And Alexei Just Shared Big News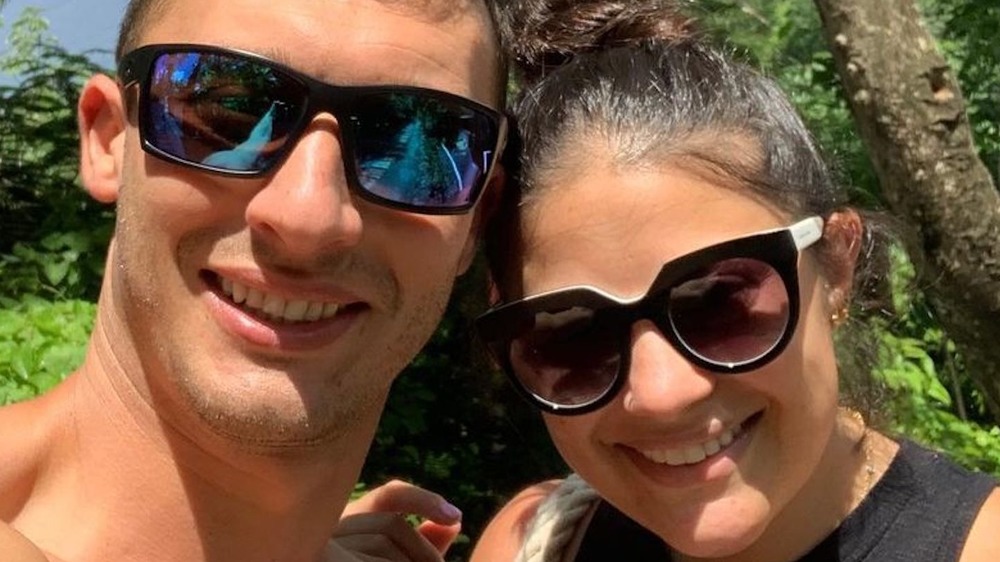 Instagram
Few 90 Day Fiancé couples are as beloved as Loren and Alexei Brovarnik. Fans were introduced to the lovebirds in Season 3; Loren had met Alexei while on her Birthright trip to Israel, and immediately fell head over heels for the tall hunk. The Florida-based duo tied the knot in 2015, and welcomed son Shai in April 2020. In January 2020, Alexei officially became a citizen, per Us Weekly. 
Both Loren and Alexei have used their 90 Day fame for good. Loren opened up about her Tourette Syndrome diagnosis on the hit TLC reality series. After originally trying to "hide" it from the cameras — and Alexei's family — Loren became an outspoken advocate for her condition. "I'm ticking in front of you, I'm twitching in front of you. I don't care because it's part of me," Loren told People in 2019. "I just feel more confident in my skin." 
Alexei applauded his wife's courage. "I think it was great [she spoke up] because it did set her free," he seconded. The young family has also appeared on the spinoff series Pillow Talk and Love Games. Now, they have some more big news to share with their fans! Keep scrolling to find out what Loren and Alexei just revealed. 
Loren and Alexei Brovarnik are expanding their family
There's soon to be another baby "Brov"! Loren and Alexei Brovarnik took to Instagram on March 19, 2021 to announce that they are expecting again. "We figured why not have another, and Shai is so excited to become a big brother in late summer!" Loren captioned before asking fans to help come up with a nickname for her "little embryo." Fellow 90 Day stars David Toborowsky, Paola Mayfield, and Elizabeth Potthast all congratulated the happy family. 
"We can't believe we're doing it again!" the Brovarniks joked to People. "Honestly, we'd be lying if we said we weren't nervous. Two under 2 is going to be quite an adjustment, but we are so excited for BabyBrov No. 2!" The couple don't know the gender of their bundle of joy, but they said as long as "it's a healthy baby," they're happy. 
Son Shai also started walking before his first birthday, and the 90 Day Diaries stars certainly have their hands full ahead of their second tot! Cheers to this 90 Day success story.