Mar-A-Lago Has Been Partially Closed Down. Here's Why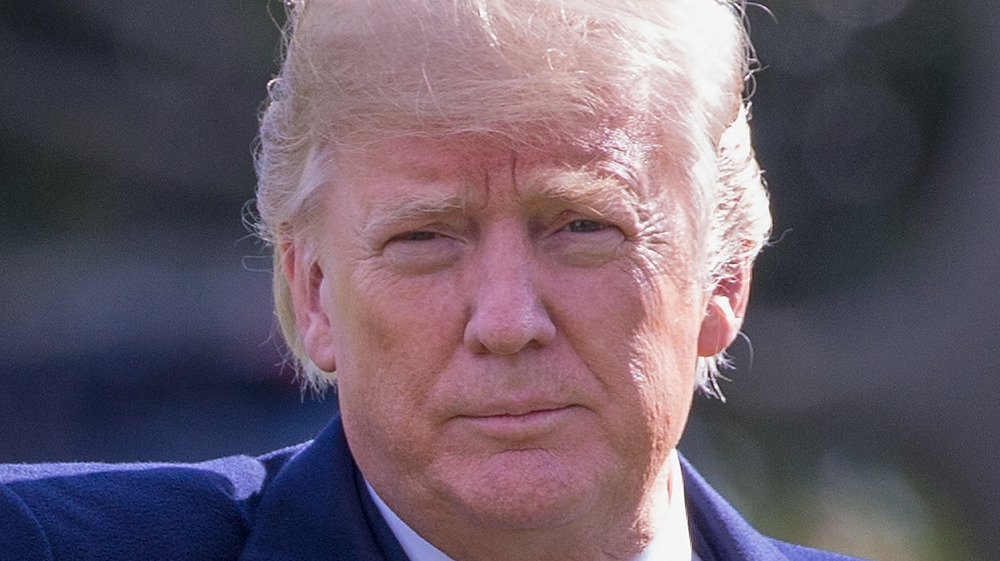 Tasos Katopodis/Getty Images
Mar-a-Lago has been partially closed, via the Associated Press. Per an email sent to its members, former President Donald Trump's new official residence has suspended services in the club's dining room. Mar-a-Lago's beach club has also been temporarily closed, the outlet reported.
The 20-acre estate is an exclusive resort for the rich and famous, and is situated in Palm Beach, Fla. Trump's private club often made headline news during his term as president of the United States. In February 2021, the former president's lawyer confirmed that Trump was an employee of the club, and as such, he could live on the premises, per BBC.
On March 16, 2021, ABC reported that Republicans were flocking to Mar-a-Lago as a destination venue for their fundraising events. It seems as if Mar-a-Lago and other private properties owned by Trump are popular among politicians because of the possibility of a meet-and-greet with the former commander-in-chief. So why has the popular resort been partially closed? Keep scrolling to find out the reason the club had to suspend some of its services.
Mar-a-Lago reportedly violated COVID precautions in the past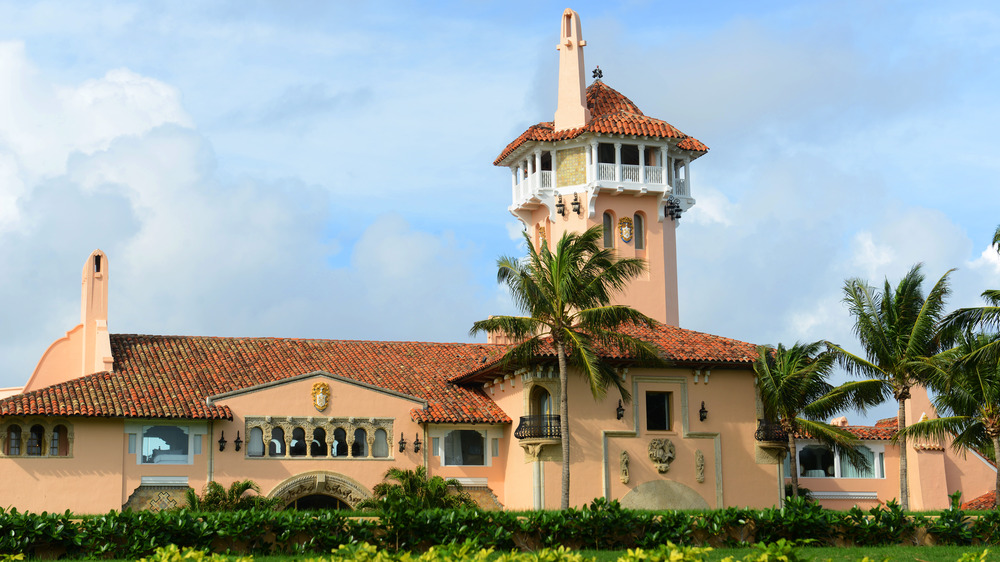 Shutterstock
Mar-a-Lago was partially closed after some staff members tested positive for COVID-19. According to the Associated Press, the exclusive club was forced to close its dining room and beach club, while some employees are currently in quarantine. However, the event services and banquet section of Mar-a-Lago remain open. The club sent an email to their members, per The Washington Post, that read: "As some of our staff have recently tested positive for Covid-19, we will be temporarily suspending service at the Beach Club and a la carte Dining Room." They added, "The health and safety of our members and staff is our highest priority." This will surely to add fuel to the fire for those Mar-a-Lago members who already wanted to leave the club.
The Palm Beach resort has hosted a number of events in the past few months. In January 2021, a video shared on social media showed the New Year's party at Mar-a-Lago, where only a few of the 500 guests present wore masks, per Fox 13. Palm Beach County clamped down and issued a warning to the club's management for poo-pooing coronavirus precautions. Sadly, the club has had to halt some of its activities for the foreseeable future. Here's to a speedy recovery for all the staff who have been infected.