Prince William Still Misses Harry. Here's Why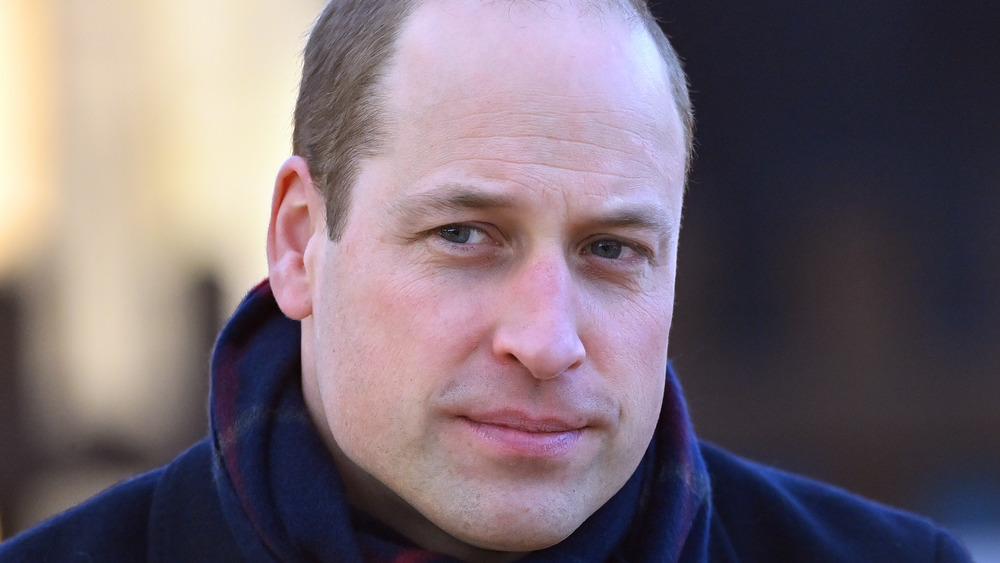 Pool/max Mumby/Getty Images
Prince William and his brother, Prince Harry, have been very close over the years. Aside from having that brotherly bond, the two went through something extremely tragic when their mother, Princess Diana, was killed in a car accident in 1997, which only brought the two young princes even closer together. As they grew older, William and Harry did just about everything together: Harry stood by his brother when he married Kate Middleton back in 2011, serving as best man, and William naturally returned the favor, providing his brother with that same support when Harry tied the knot with Meghan Markle in 2018. These British royals have also been around for each baby, each birthday, and each milestone, year after year... until recently.
When Harry and Meghan decided to step down as senior royals in January 2020 and move from the UK to North America, Harry and William were forced to have a long distance relationship that spanned more than one time zone. That, in and of itself, must not have been easy for the two, but the distance wasn't the only thing that affected their close connection. With rumors of a feud growing for well over a year at that point, William was reportedly "furious" with Harry for leaving, allegedly feeling that his younger brother had "blindsided" their grandmother, Queen Elizabeth, per The Sunday Times. Harry denied this during his and Meghan's bombshell interview with Oprah Winfrey in early March 2021. 
So, what has Prince William deeply missing his younger brother these days? Let's find out.
Prince William is reportedly feeling the 'absence of his brother' now more than ever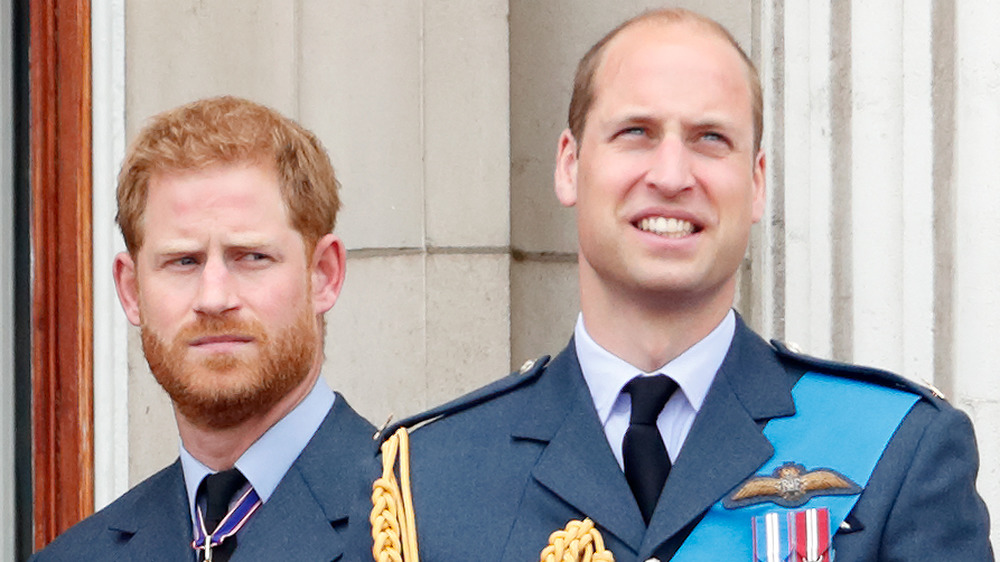 Max Mumby/indigo/Getty Images
Prince William and Prince Harry's relationship is still reportedly strained at the present time. However, what many people don't realize is that the brothers were so close in the years leading up to Harry's departure from the royal family that it may have actually left a void in older brother William's life. 
A palace aide cited by The Sunday Times claimed that once William's feelings of anger over the so-called "Megxit" passed, he was reportedly "left with the absence of his brother." The source went on to allege that William and Harry "shared everything about their lives, an office, a foundation, meetings together most days and there was a lot of fun along the way," adding that the elder prince would "miss it for ever."
While the past couple of years have undoubtedly been challenging for both William and Harry's relationship, it does sound like they both miss each other. "I love William to bits ... We've been through hell together and we have a shared experience, but we're on different paths," Harry told Oprah Winfrey in early March 2021 (via CBS News). And while things are reportedly "still raw" for William, according to the aide who spoke with The Sunday Times, the Duke of Cambridge is "absolutely intent that he and Harry's relationship will heal in time." It seems like that's what everyone really wants at this point.