Trump's Return To Social Media Might Be Sooner Than You Think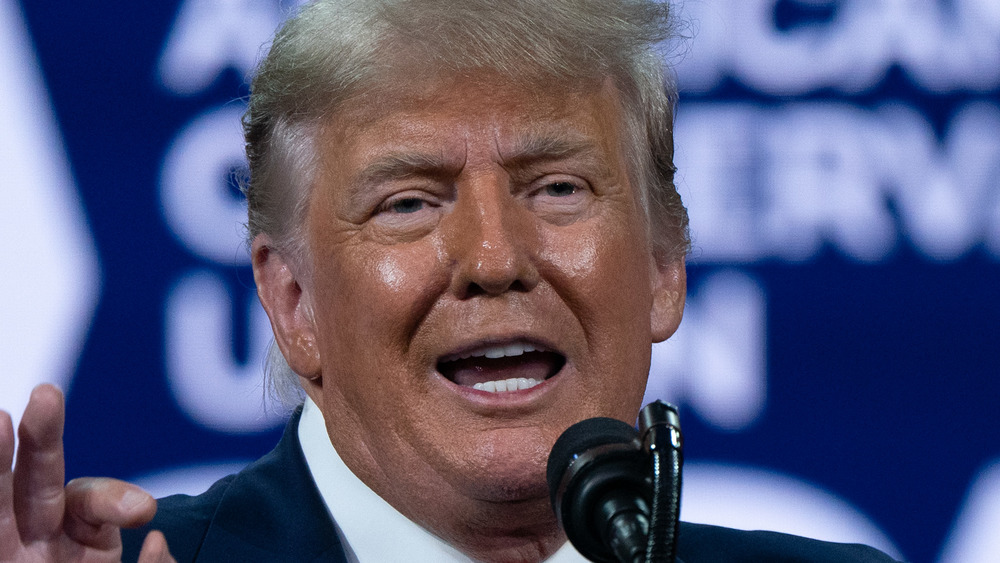 Bloomberg/Getty Images
Donald Trump is not taking his social media ban well, as the former president is reportedly planning to launch his own platform — one that will "completely redefine the game." Trump may have only recently been barred from Twitter, Facebook, Instagram, and Snapchat, but his return to the online world could come sooner than we think. His advisor, Jason Miller, told Fox News that Trump has been hard at work behind the scenes on a new site that's slated to go live within the next few months. 
"I do think that we're going to see president Trump returning to social media in probably about two or three months," Miller said on Media Buzz. Miller referred to Trump's new business venture as the "hottest ticket in social media," after the former president — infamous for his provocative 2 a.m. tweets — garnered 88 million Twitter followers during his presidency, per The Australian. 
"This is something that I think will be the hottest ticket in social media," Miller explained. "It's going to completely redefine the game, and everybody is going to be waiting and watching to see what exactly President Trump does, but it will be his own platform." Trump's longtime advisor (and spokesperson of his failed 2020 campaign) also shared that, despite the former president's impeachment trial, he has not been short of offers from companies hoping to get him back online.
Trump's new platform expects to attract 'tens of millions' of people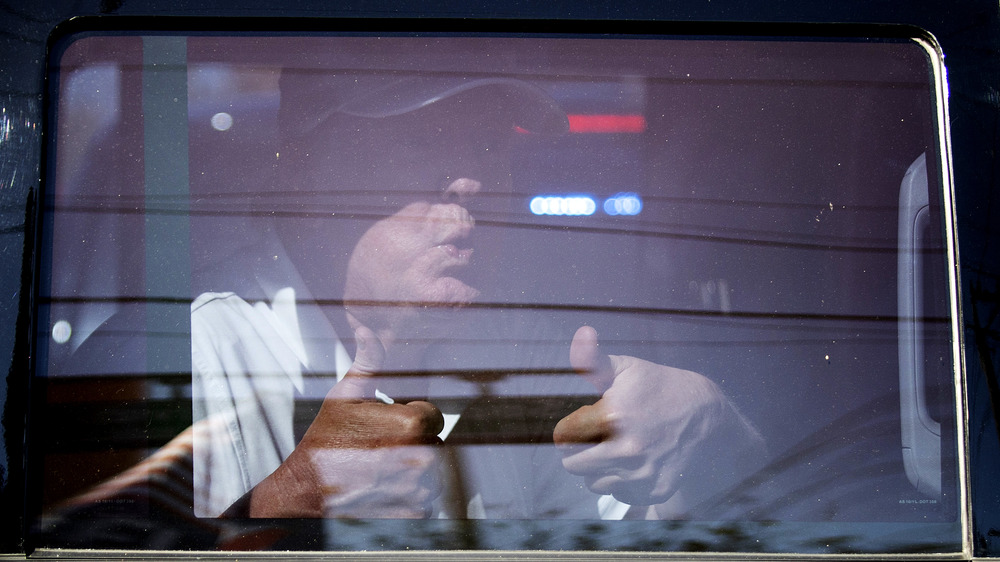 Joe Raedle/Getty Images
Major social media companies may have deactivated Donald Trump's accounts after his word incited the violent Capitol insurrection, yet the former president is still considered an extremely prolific and profitable figure. Trump advisor Jason Miller said despite keeping a relatively low profile, Trump has been engaging in "a lot of high-power meetings" with "numerous companies" at his Mar-a-Lago resort home in Florida. He also told Fox News that he expects Trump's new platform to "bring in millions and millions" of loyal followers. 
"This new platform is going to be big, and everyone wants him. He's going to bring millions and millions — tens of millions of people to this new platform," Miller said. Since his ban, Trump has shared an occasional thought or two by way of short statements released through his office, which Business Insider says almost "mimic tweets," with reporters and politicians often sharing them to their own social media accounts. 
However, Miller said that, while people cannot personally follow the former president at the moment, he's in fact more popular than ever. "His press releases, his statements have actually been getting almost more play than he ever did on Twitter before." Miller declined to give any specifics — nor disclose his involvement — in Trump's potential social network, but at least we know Trump will probably be back to provide his "fake news" updates for his prospective 2024 Republican campaign.