How Brad Pitt Really Feels About Angelina Jolie Today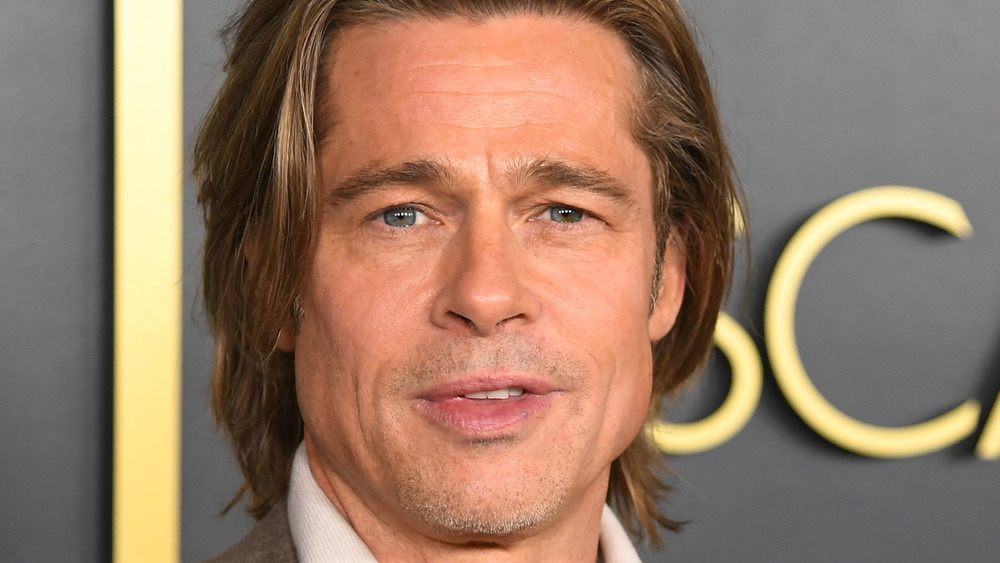 Kevin Winter/Getty Images
It's hard to believe that Brad Pitt and Angelina Jolie were once one of Hollywood's golden couples. "Brangelina" were together for twelve years, overcoming scandals, a breast cancer scare, and the ever-present glare of the media. They also share a brood of six children who have captured fans' imaginations with their different backgrounds and personalities. Thus, everyone was truly taken aback when Pitt and Jolie called it quits.
Pitt and Jolie met on the set of Mr. and Mrs. Smith in 2004, per Glamour, and later admitted that they fell in love even though Pitt was married to Jennifer Aniston at the time. In 2006, Pitt officially adopted Jolie's kids, Maddox and Zahara, before welcoming Shiloh later that year. They finally wed in 2014, after adding three more kids to their union — and after Jolie's double mastectomy. Two short years later, however, they announced their split, with a court declaring them single in 2019, per E! News. Then the custody battle began, and boy, did it never end.
The Blast reports that the fight between Jolie and Pitt has once again turned ugly because, while Jolie continues to fight for physical custody, Pitt wants 50/50 custody of their children. The outlet has obtained court documents that have had a profound impact on the Once Upon A Time... In Hollywood actor.
Brad Pitt's feelings toward Angelina Jolie might surprise you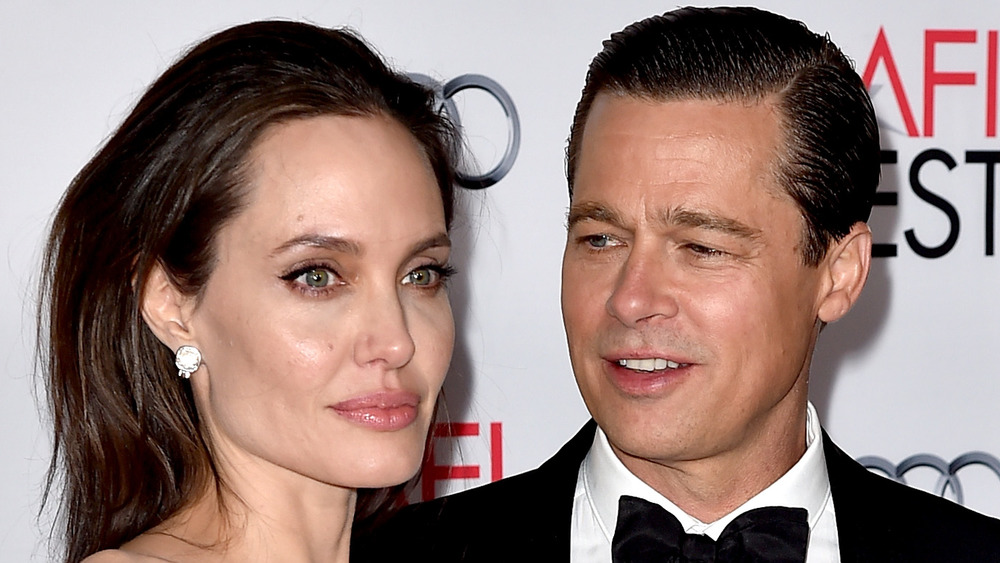 Kevin Winter/Getty Images
Brad Pitt and Angelina Jolie may have ended their relationship in 2016, but they have successfully co-parented their children for at least a portion of their split. People reported they had been to family therapy and that Pitt had seemed "much happier." However, things have taken a turn for the worse, with the protracted trial reportedly coming to a close next month, per Page Six. Jolie recently filed court documents supporting her allegations of domestic violence. In 2016, Pitt was investigated and cleared of child abuse claims made by Jolie, per Us Weekly, although his relationship with Maddox remains fragile. And it seems as if Pitt is heartbroken by his former wife's latest actions.
Page Six reported that a source believes Jolie and her team are out to get him. "Brad and his camp has never attacked Angelina. But his camp feels this leak was calculated to sway opinion ahead of the conclusion of their trial," they stated. The source reportedly also had some inside info on how Pitt was allegedly dealing with the latest developments. "Brad feels like he's being more and more isolated from his children, and he's devastated about it," they revealed.
Will the couple ever put their differences aside for the sake of their children? Somebody needs to pull Jolie and Pitt to the side and tell them this bickering is doing nothing for their image, and that our hearts are bleeding for their six kids.