Inside Maddox Jolie-Pitt's Relationship With Brad Today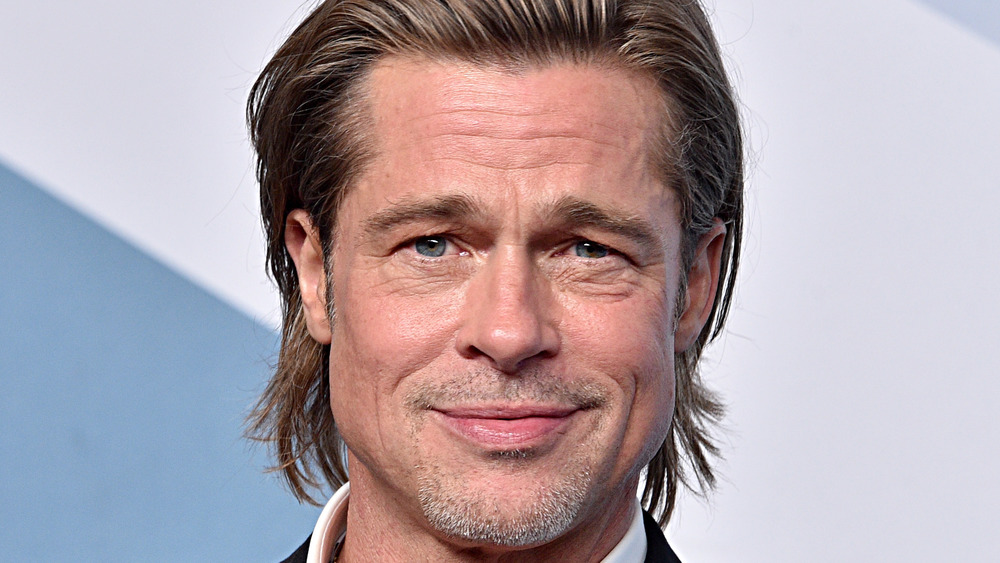 Gregg Deguire/Getty Images
The origin story of Brad Pitt and Angelina Jolie's relationship is undeniably a major part of pop culture's fabric. But in case you aren't familiar with the timeline, here's a recap: The two met in 2004 on the set of Mr. and Mrs. Smith while Pitt was still married to Jennifer Aniston, according to Glamour. In January 2006, Pitt legally adopted Jolie's two children, Maddox and Zahara, and the children's last names got changed to Jolie-Pitt.
Pitt and Jolie went on to welcome more children. Shiloh Jolie-Pitt was born in May 2006, and in March 2007, Pitt and Jolie traveled to Vietnam to adopt Pax, per Glamour. Then, in July 2008, they welcomed twins Knox Leon and Vivienne Marcheline, so all totaled, they had six in their brood. The entire family attended Pitt and Jolie's August 2014 wedding, and as Glamour noted, Maddox and Pax walked Jolie down the aisle. Meanwhile, Shiloh and Knox served as ring bearers while Zahara and Vivienne were flower girls.
Just two years later, in August 2016, Jolie filed for divorce from Pitt. Although that may feel like a long time ago, The Blast noted that the couple is still locked in a custody battle over their children and that the divorce is still not finalized as of this writing. These proceedings involve all of their children, but it's Pitt's relationship with Maddox that has become a topic of interest. Here's what their relationship is reportedly like today.
Maddox reportedly testified against Brad Pitt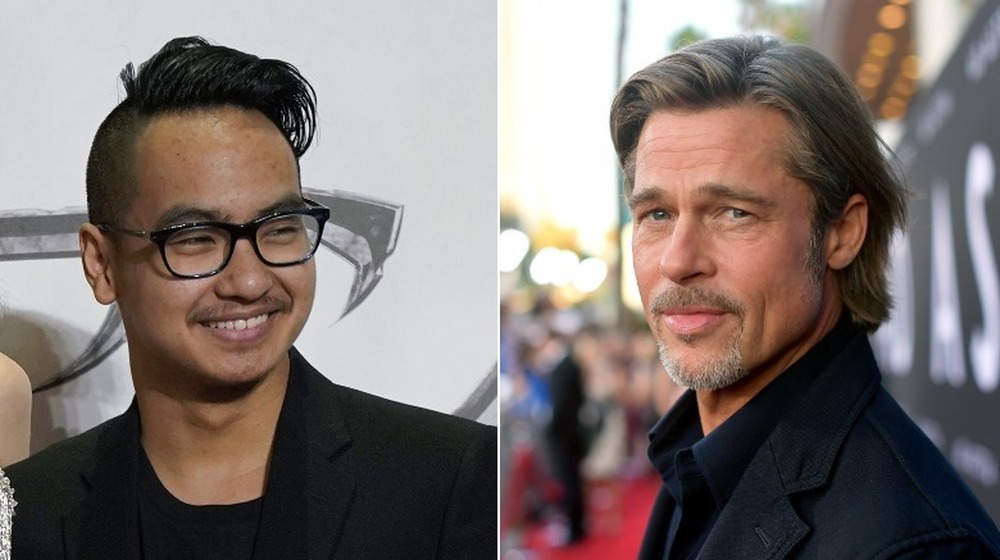 Christopher Jue, Matt Winkelmeyer/Getty Images
Shortly after Angelina Jolie filed for divorce from Brad Pitt, reports circulated that Pitt was under investigation for alleged child abuse after Pitt and their son, Maddox Jolie-Pitt, had an incident on a private jet, according to The Blast. The LAPD and Los Angeles County Department of Children and Family Services launched an investigation, but Pitt was cleared of wrongdoing. The alleged incident from 2016 was supposedly the "final straw" for Jolie in filing for divorce, according to the Daily Mail.
Amid the ongoing custody battle over their children, a source claimed to Us Weekly in March 2021 that Maddox has already testified against Pitt and that it "wasn't very flattering." However, it's important to note that Maddox's testimony hasn't been confirmed. (The report came days after Jolie filed new court documents accusing Pitt of domestic violence, with the docs noting the actor and her children are willing to provide "proof and authority in support" of the allegations, The Blast noted.) The source further alleged that Maddox, a student at Yonsei University in South Korea, wants to legally change his last name to Jolie. But the insider noted Jolie herself supposedly does not support this decision. In 2019, a source told Us Weekly that "Maddox hasn't been receptive" to Pitt's efforts at a relationship with his son. "And for Brad, it's a tremendous loss," the insider continued.
Of course, unless Pitt or Maddox speaks out, it's impossible to say where their relationship truly stands.