The Real Reason Angelina Jolie And Brad Pitt Split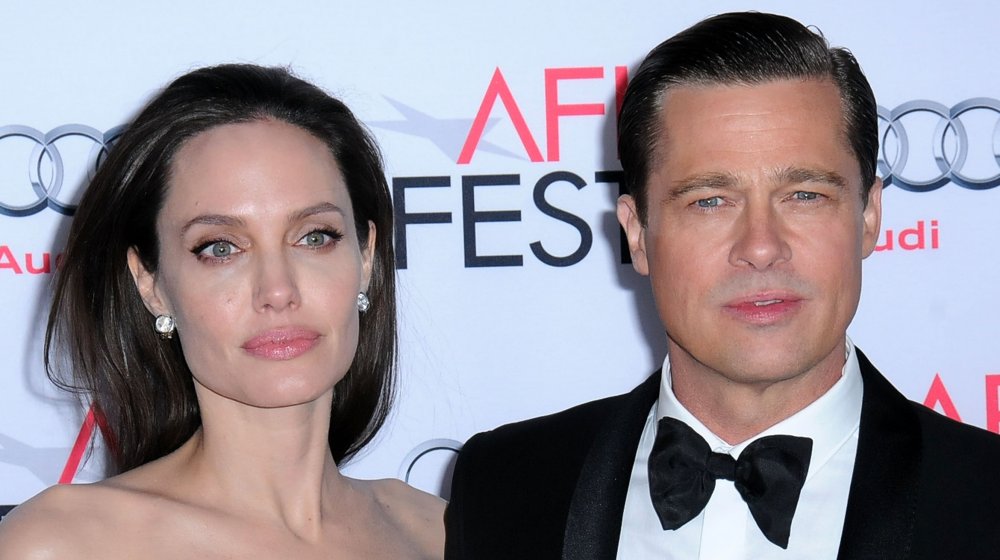 Barry King/Getty Images
Actors Angelina Jolie and Brad Pritt divorced in September 2016, following an alleged incident that occurred during a family flight from France to Los Angeles. It's unclear what exactly happened, but sources alleged to Us Weekly that "he [Pitt] got drunk and was fighting with Angie." The insider claimed that their then-teenage son, Maddox, got also got involved. "Maddox stepped in to defend Angie and got in Brad's face," they added.
The Los Angeles County Department of Child and Family Services (DCFS) investigated Pitt as a result of the incident, but he was cleared of any wrongdoing in November 2016, CNN reported. 
The Fight Club star opened up about the divorce and his relationship with alcohol in a profile for GQ, admitting that he had to "step away" from drinking for "a minute." He explained, "I could drink a Russian under the table with his own vodka. I was a professional. I was good."
As for his role in the split, he shared, "It's hit me smack in the face with our divorce: I gotta be more. I gotta be more for them. I have to show them. And I haven't been great at it."
Although Jolie admitted to Madame Figaro in 2019 that the divorce made her feel "profoundly, deeply sad," she didn't specifically address the reason for the breakup until June 2020 during a candid interview with Vogue India.
Angelina Jolie doesn't regret her divorce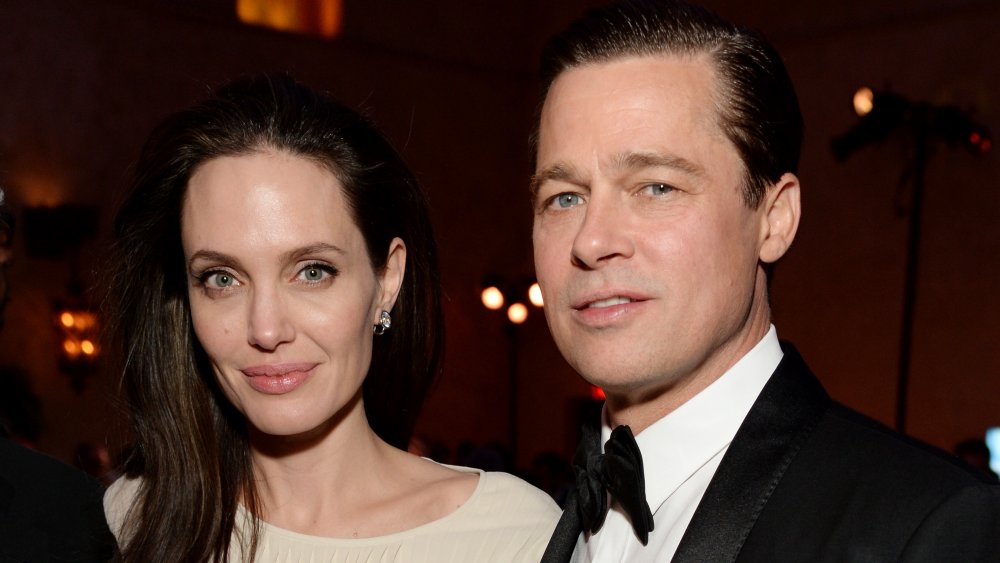 Michael Kovac/Getty Images
Angelina Jolie has touched on her divorce in several interviews, like when in 2017 she spoke to Vanity Fair about rumors that her jet setting lifestyle caused a rift between her and Brad Pitt. "[Our lifestyle] was not in any way a negative," she clarified. "That was not the problem. That is and will remain one of the wonderful opportunities we are able to give our children . . . They're six very strong-minded, thoughtful, worldly individuals. I'm very proud of them."
In the same interview, Jolie denied her kids were hurt by the split. "We're all just healing from the events that led to the filing . . . They're not healing from divorce," the Maleficent star said. "They're healing from some . . . from life, from things in life."
Jolie has since become more direct about why she ended the relationship with Pitt, telling Vogue India in June 2020, "I separated for the wellbeing of my family. It was the right decision." She added, "I continue to focus on their healing. Some have taken advantage of my silence, and the children see lies about themselves in the media, but I remind them that they know their own truth and their own minds. In fact, they are six very brave, very strong young people."
We might never know what really went wrong between Angelina Jolie and Brad Pitt, but what's important is that the parents remain focused on their beautiful kids.