Inside Jamie Foxx's Moving Tribute To His Late Sister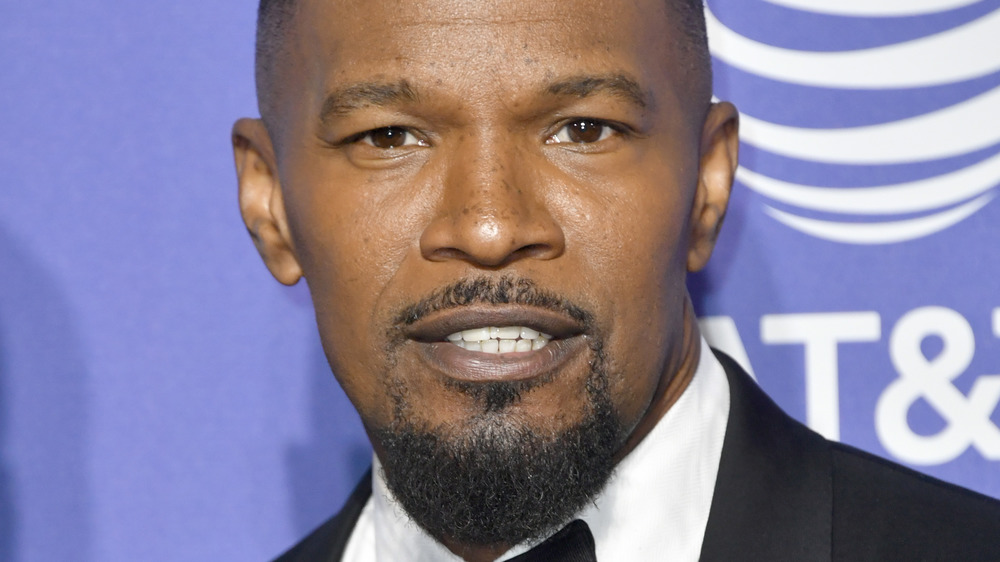 Frazer Harrison/Getty Images
Jamie Foxx touched his followers' hearts by paying tribute to his late sister DeOndra Dixon on World Down Syndrome Day, per Today. In a moving Instagram post, Foxx wrote about his sister, who died in October 2020. "My heart ... my breath ... my soul... I hear your laughter in the house... I hear you sliding down the stairs... my heart... my breath... my soul... I love u Deondra my angel #worlddownsyndromeday2021," he captioned the smiling picture of Dixon.
Fans and celebrities alike were quick to send Foxx their love. "God bless you and Your family Jamie! Your sister was sweet and sassy and funny and Loved you. I feel honored to have met such a light!" Queen Latifah commented. Snoop Dogg promised that "we are gonna keep her memory alive," and Gabrielle Union left a string of heart emojis in her supportive comment.
Dixon was 36 at the time of her death, according to CNN. She had been an ambassador for the Global Down Syndrome Foundation, which called her "a beacon of hope, a true leader, and role model whose aim was to always help others."
Jamie Foxx's heart was 'shattered' when his sister died in October 2020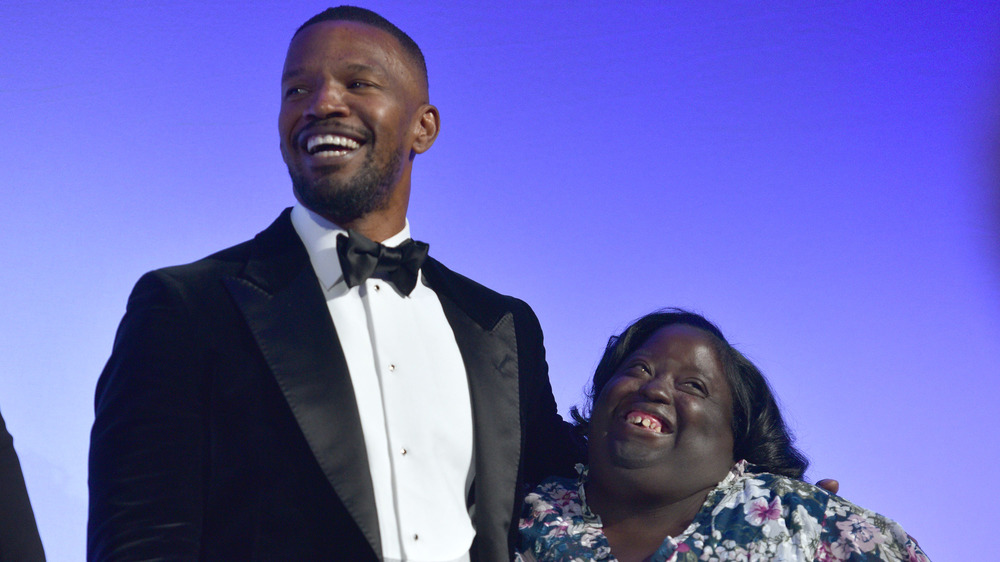 Tom Cooper/Getty Images
Jamie Foxx broke the news of DeOndra Dixon's death on Instagram in October 2020, declaring that his heart was "shattered into a million pieces" by the loss of his "beautiful loving sister."
"Anyone who knew my sis... knew that she was a bright light..." the star of Pixar's Soul began. "I can't tell you how many times we have had parties at the house where she has got on the dance floor and stolen the show... even gave her boyfriend @chrisbrownofficial a run for his money... well I know she is in heaven now dancing with her wings on..."
He went on to talk about the memories he shared with Dixon, who competed in the Special Olympics for almost a decade, per Today. "Tho my pain is unbelievable I smile when I think of all of the great memories that she left me... my family... and her friends... from dancing in the blame it video... to Dancing on the Grammys... And becoming The ambassador to @globaldownsyndrome... from sliding down my stairs with a grin as wide as the rio grand... to serenading us with all of her music..." Foxx wrote.
On Christmas Day 2020, the actor also posted a painting of Dixon on his Instagram with the caption: "Merry Christmas angel Miss u beyond measure!" Foxx thanked the artist behind the portrait for their "wonderful" work, adding, "You captured her light. Deondra we miss u baby."