Who Is Dr. Oz's Wife, Lisa Oz?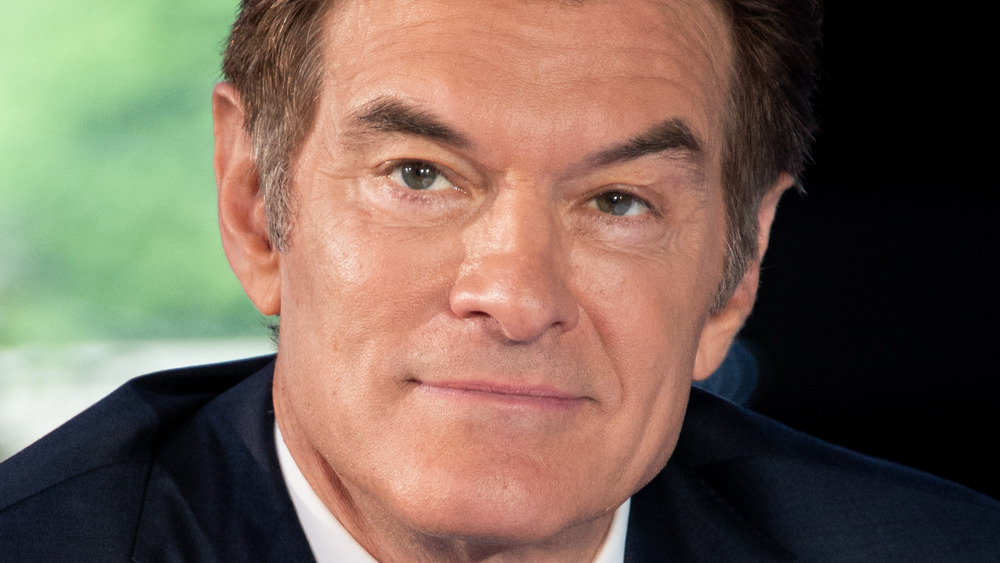 Noel Vasquez/Getty Images
The name Mehmet Oz might not mean much to many people, but his nom de guerre surely does. Known professionally as Dr. Oz, the physician and talk show host has built a solid fanbase but has also divided Americans over his promoting of natural and alternative medicine, many of which are deemed controversial and lack scientific evidence to back them up.
In fact, a group of doctors wrote a joint letter in 2015 asking Columbia University, where Dr. Oz is a professor and serves as vice-chair of the department of surgery at its College of Physicians and Surgeons, to fire him for "promoting quack treatments and cures in the interest of personal financial gain," as Time reported at the time.
Dr. Oz has also recently come under fire when Jeopardy! announced in February 2021 that Dr. Oz was included in its guest host roster for the season — following the death of Alex Trebek in November 2020, as The Week reported.
Regardless of the controversies, the host of The Dr. Oz Show has cultivated a long and successful career in the entertainment industry since first being featured on the Oprah Winfrey Show in 2004. And he couldn't have done it without the help and support of his wife. Keep scrolling to learn more about Dr. Oz's wife, Lisa Oz.
Lisa Oz gave up acting to help develop Dr. Oz's career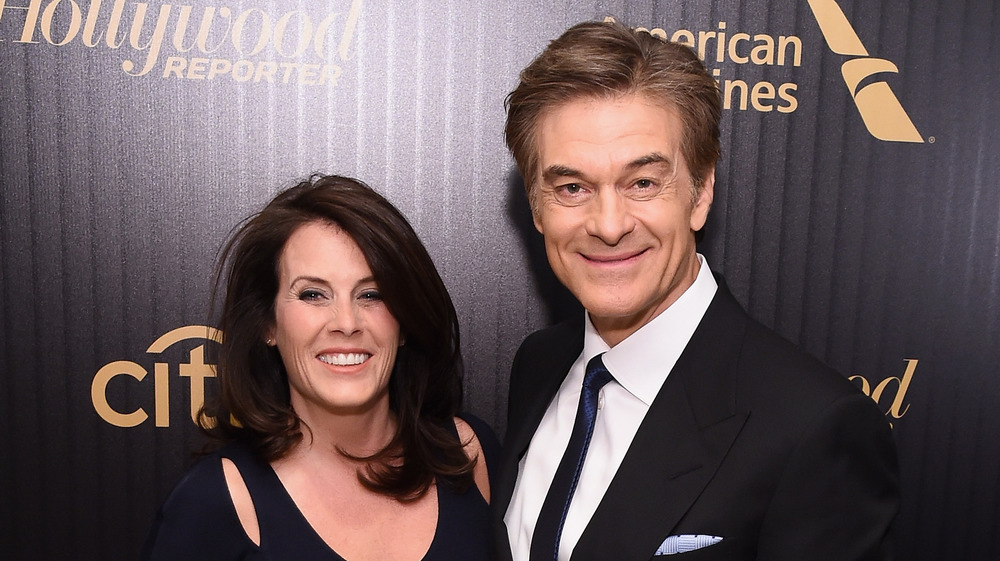 Ilya S. Savenok/Getty Images
When Lisa Oz married Dr. Oz in 1985 not long after a disastrous first date set up by their parents, she strived to be an actor.
According to Cheat Sheet, the former Lisa Lemole gave up that career path to help turn her husband's rising popularity into a successful brand. Since then, she has worked with him on his books and TV projects, in addition to often co-hosting The Dr. Oz Show, as per The New York Times.
In an interview with Prime Woman, Lisa explained that the decision made sense because the whole auditioning process was taking its toll on her mental health, whereas Dr. Oz seemed to enjoy "putting himself out there."
"One big one was when I decided I was going to stop acting and not even produce my own stuff anymore, and focus on Mehmet's entertainment career," she told the publication. "It was more out of cowardice than anything else. He's really fearless when it comes to putting himself out there, not at all afraid of judgement, whereas at auditions I'd be racked with fear."
Her decision has paid off not only because she helped shape Dr. Oz's empire, but also because she has carved out a pretty successful career as well. Lisa has made a name for herself in the publishing industry with popular books, such as Us and The Oz Family Kitchen cookbook, as per Cheat Sheet.