Why Katy Perry Just Praised Claudia Conway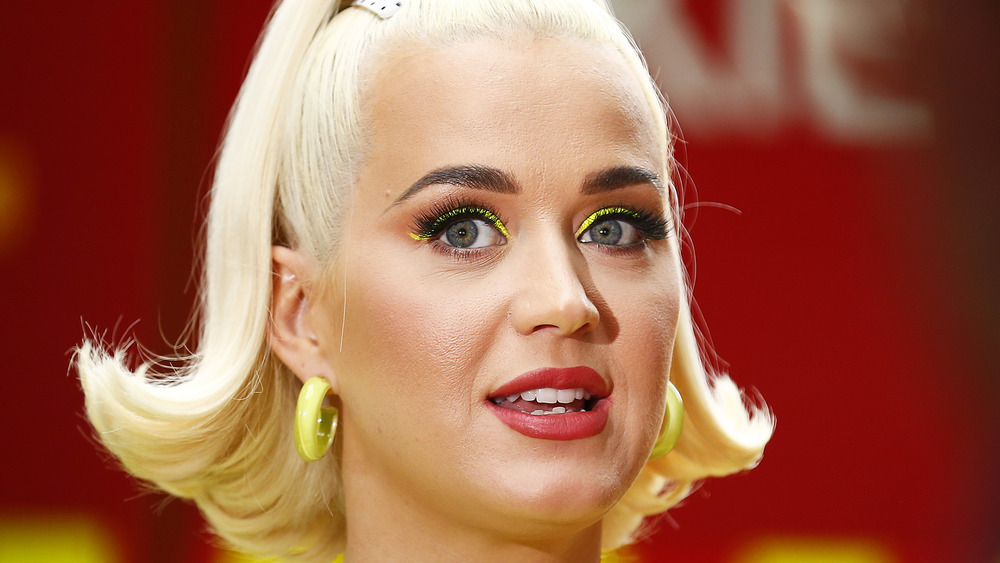 Daniel Pockett/Getty Images
Controversial TikToker Claudia Conway, known for publicly airing her grievances with her politically famous parents, George and Kellyanne Conway, has been making a name for herself outside of her family following her stint on American Idol. The teenager surprised us all with her pipes, and, although she made it past the audition round, she was sadly sent home during the March 22, 2021, episode after performing a duet with fellow contestant Hannah Everheart, who will be moving forward in the competition.
Prior to her departure, the teen expressed her desire to be the next "American Idol," telling cameras, "I'm here to win. I'm here to put in the work and team up with my partner. But I have no partner."
Although Claudia's parents were at her auditions to show their support, judge Katy Perry praised Claudia for her "transformation" as she comes into her own. Keep scrolling to see what else the pop star said to the young singer.
Katy Perry applauds Claudia Conway for finding her voice
Despite Claudia Conway's elimination from the beloved singing contest, judge Katy Perry praised her moxie and apparent star quality before delivering the tough news to the aspiring singer.
"You're just coming to life, I can see it in you," the "Firework" singer began as she addressed the teen. "And you're taking control of your life, and I applaud you for that." Although Conway's determination to follow her dreams and develop her own voice (literally) apart from the controversies that seem to plague her family was inspiring, it wasn't enough to keep her in the competition. "Claudia, this is going to be the end of your American Idol journey, for right now," Perry said. "I hope you learned a lot and I hope you come and see us again."
Claudia may not be a strong enough singer to take home the gold just yet, but it sounds like Perry is her No. 1 fan.