Celebs Who Look Way Different When They Wake Up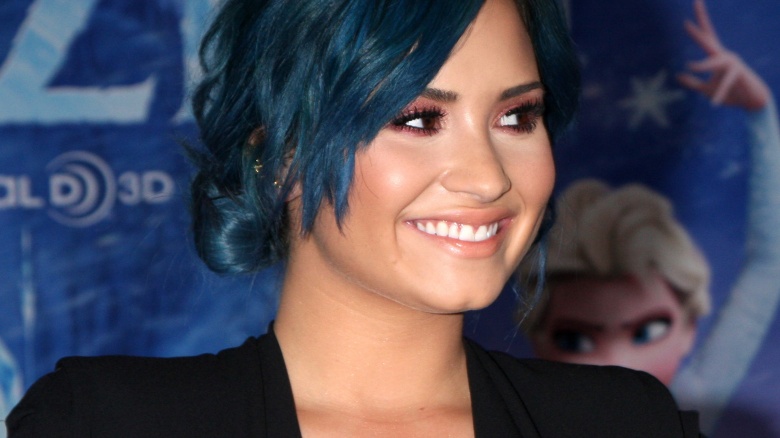 Most celebs don't wake up all glam and glorious. They look totally different when they first greet the day than when they hit a red carpet or go out on the town, since they aren't sporting a full face of makeup. They haven't spent hours in a makeup chair while their glam squad applies the strobing and contouring techniques. They haven't been to a stylist for a new 'do. But fortunately for us, a lot of celebs will post bed selfies when they first wake up, showing off their natural beauty. It's a thing!
Kim Kardashian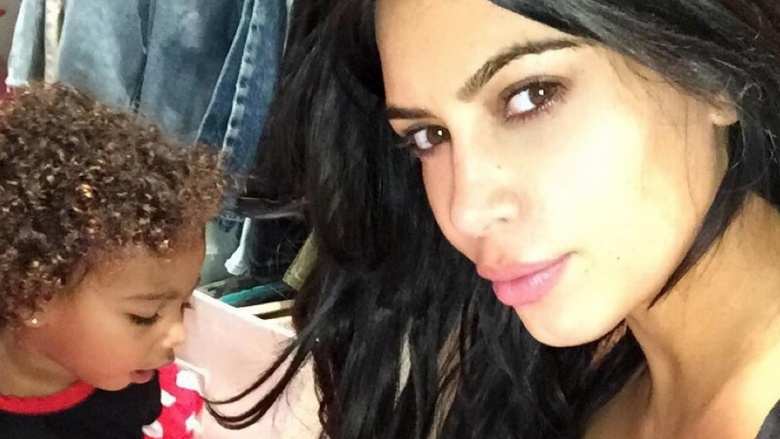 As we can see from her new website, which offers tips, tricks, and techniques, Kardashian spends a lot of time getting done up. She has an image to keep up with. As you may have suspected, those cheekbones aren't real; they are contoured and strobed. The reality star is actually quite naturally pretty underneath all that facepaint, as evidenced by a recent photo of her and daughter North West at 6 a.m. Kim was all bright-eyed and pouty-lipped.
Beyonce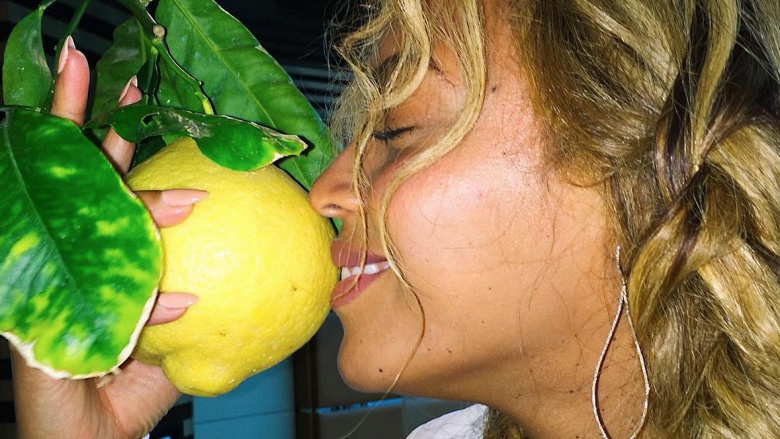 The Queen Bey coined the phrase "I woke up like this," which we can now see on T-shirts at Forever 21. But she posts plenty of makeup-free selfies that demonstrate her natural flawlessness. The lady is gifted in the DNA department, that's for sure. She often goes au naturel on her Instagram.
Lady Gaga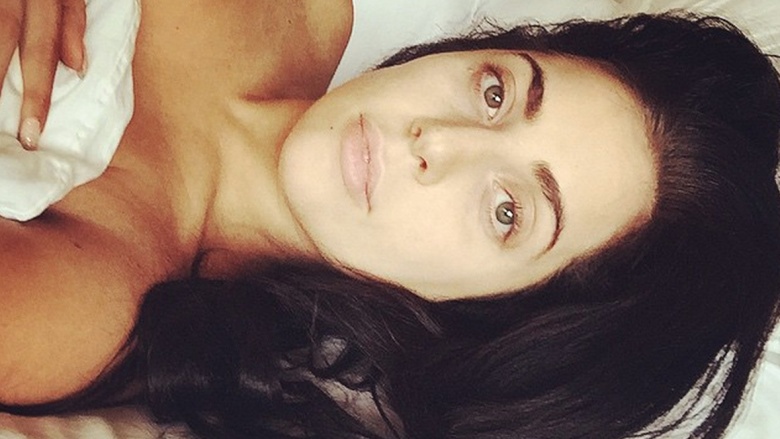 Let's face facts: Gaga wasn't born this way. The outrageous singer doesn't have blinged out eyebrows or thick, winged cat eyes when she wakes up. The diva, who is known for her outrageous fashions and extreme eye makeup, shares plenty of morning bed selfies or workout pics, since she is still tending to her surgically repaired hip. You can see there is a world of difference between Stefani Germanotta and Lady Gaga when she posts bare-faced, just-woke-up pics.
Demi Lovato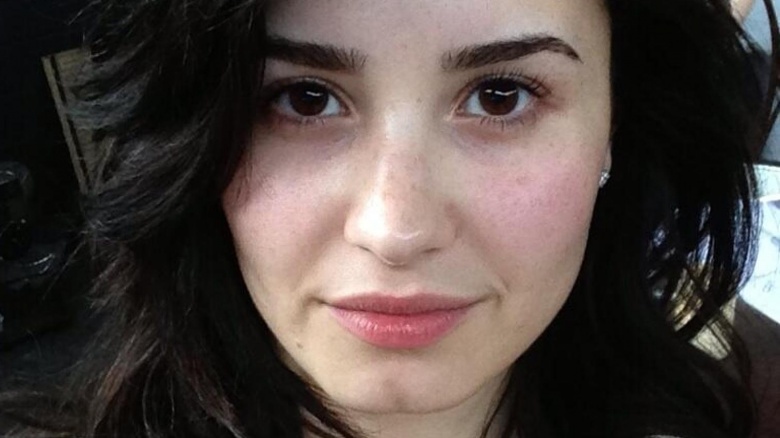 The "Cool for the Summer" singer and former Glee actress posts "no-makeup" photos every Monday, showing off her fresh-scrubbed, natural skin. While Lovato is super glam and usually rocks mega lashes, she looks stunning when she shares a photo "as is."
Kelly Osbourne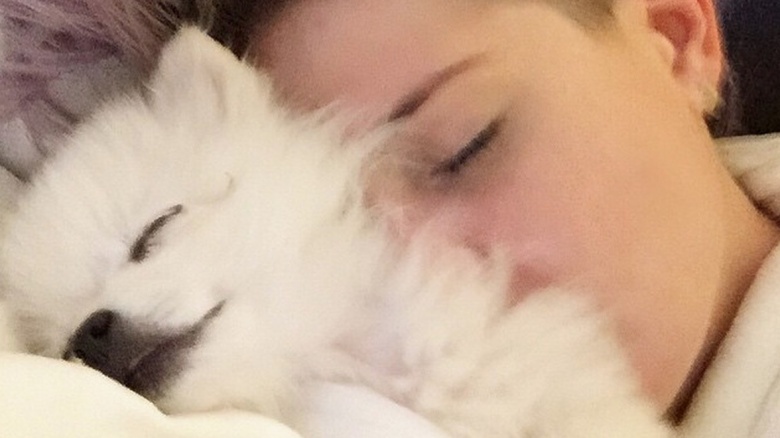 The reality TV star and host often shares her bed or early morning selfies, when she has just arisen from a slumber. Even with her purple hair, Ozzy's baby girl looks so pretty when pared down. She has such a lovely smile, without or without lipstick that matches her lavender locks.
Kylie Jenner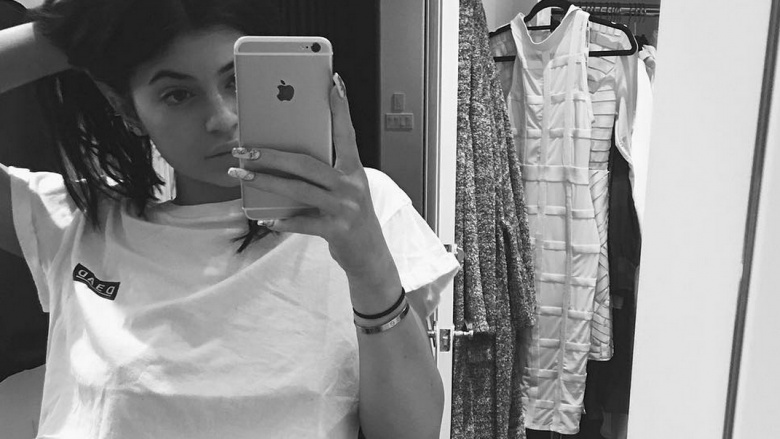 The youngest of Kris Jenner's daughters has admitted to using temporary fillers in those now-famous lips, which she also enhances with lots of matte lip liner and lipstick. When Kylizzle shares the random early hours selfie or no makeup pic, you can see a huge difference. Like her big sister Kim Kardashian, she didn't wake up like dis.
Snooki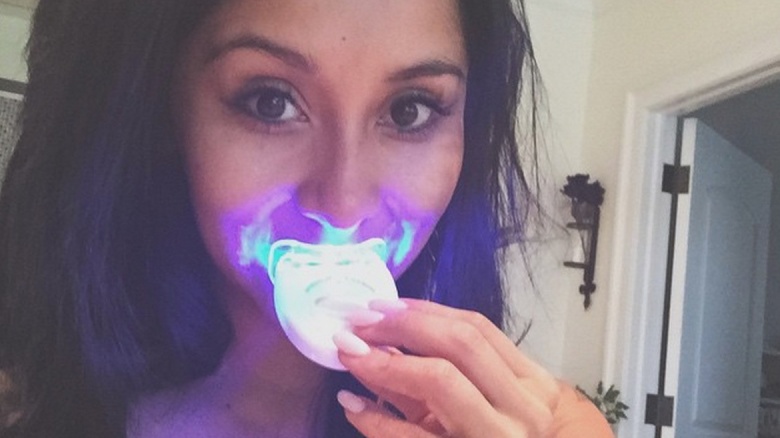 For years, when she was a Jersey Shore rat and before she was a mother of two, Snooki was always done up, with the bump at the crown of her head, the perma-bronzed skin, and all that makeup. Whenever she posts a Plain Jane selfie, the difference is jarring, but in a good way. She looks best when she dares to bare.