Chris Pratt's New On-Set Video Is Raising Eyebrows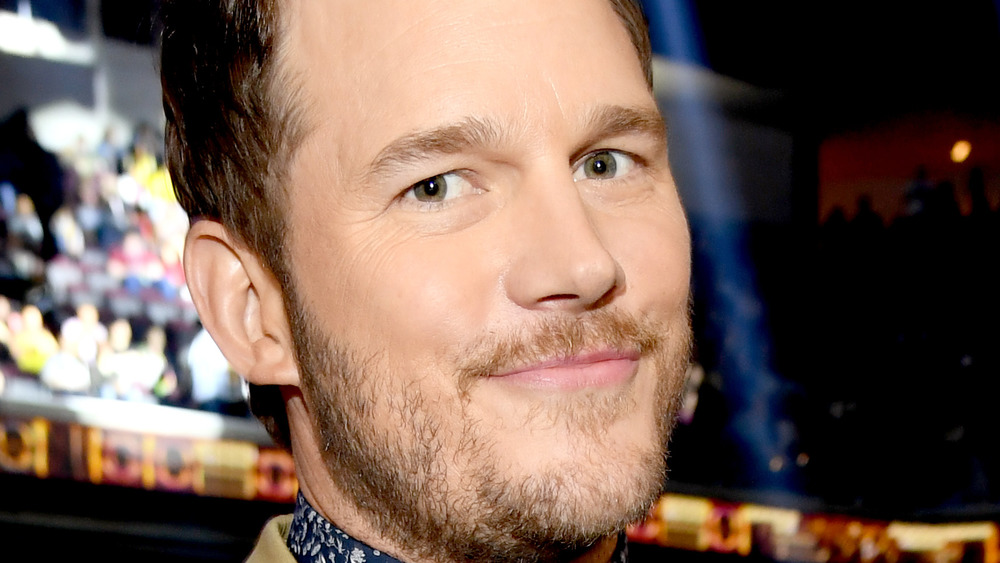 Kevin Mazur/kca2019/Getty Images
Chris Pratt made a lot of negative headlines in 2020, particularly after Twitter deemed him "the worst Chris" amid years-long debates regarding "Who is the best Chris in Hollywood?" amongst Chris Hemsworth, Chris Pine, Chris Evans, and, of course, Pratt himself. According to Refinery29, the reasons ranged from "everything to shade about his acting ability to (somewhat unfounded) theories that he is a [Donald] Trump supporter." Many also brought up the fact that the actor supports a church that is allegedly anti-LGBT after Elliot Page seemingly called Pratt out via Twitter in 2019 for being a part of an "organization that hates a certain group of people."
With that being said, other than the fact that Pratt became a father for a second time, per Entertainment Tonight, after his wife Katherine Schwarzenegger gave birth to the couple's first child in August 2020, he hasn't received the best press in recent years. But despite all the controversies, the Guardians of Galaxy star hasn't shied away from being his playful self on social media. Keep scrolling to see his new on-set video that has some people talking.
Chris Pratt shared a video of himself 'going crazy'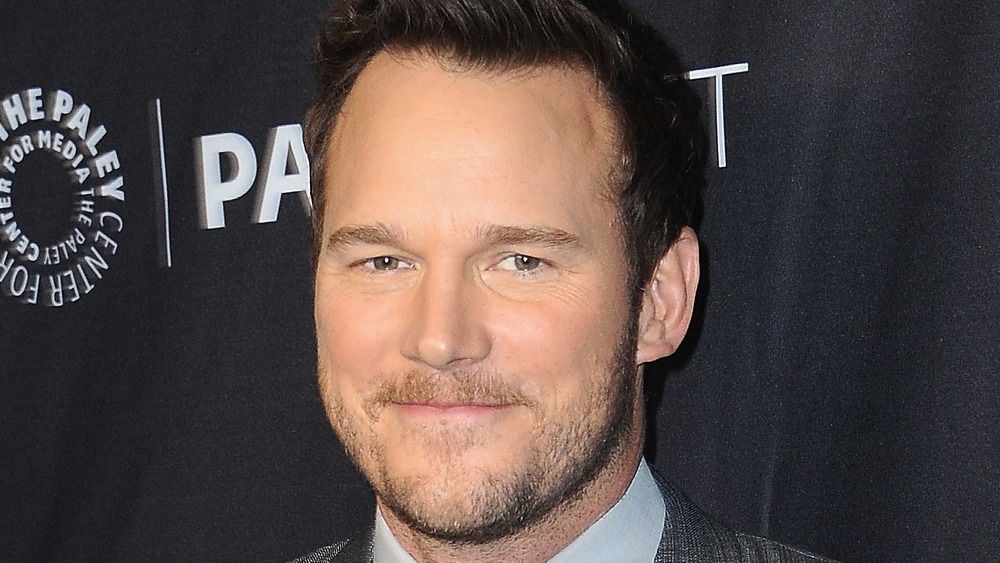 Albert L. Ortega/Getty Images
On March 22, 2021, Chris Pratt shared videos of himself "going crazy" via his Instagram Stories while the set of his new Amazon series, The Terminal List, which based on the best-selling Jack Carr novel (per Deadline). In the clips, the actor is dressed in costume for his role as Navy SEAL James Reece, per People, as he goofily reveals what goes on while he waits in his trailer. "Hey, Chris Pratt here, just going crazy in my trailer waiting to go to work and I just want to let you know that I care about sea turtles," he says. "See this straw — it's made out of paper 'cause I know that sea turtles are constantly trying to do cocaine."
At one point, Pratt sings Nina Simone's "Feeling Good" before turning his photo to a bottle of Dawn dish soap. "It's a new dawn, it's a new day. It's a new day, I'm feeling good," the Parks and Recreation alum sings. Over on Twitter, fans found Pratt's antics hilarious, with one person declaring him the "king of dad jokes" while another commented on his "clean shaven" look. Interestingly enough, no one has addressed his weird sea turtles comment... yet.