Whatever Happened To Andy Milonakis?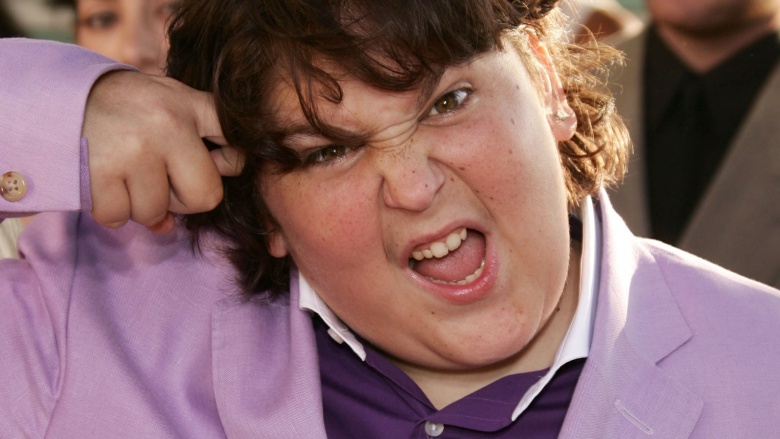 It's time to get nostalgic. Believe it or not, but Andy Milonakis is making a comeback, and if you've spent the past decade wondering what the eternally youthful funnyman has been up to, you're in luck: he's been busy, he's been happy, and he's been hella funny.
Remember Him?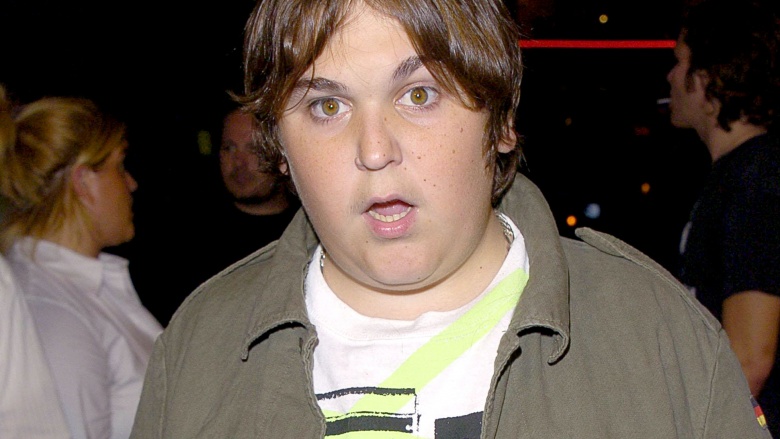 Jimmy Kimmel discovered Andy Milonakis in 2003 via his viral video for "The Super Bowl Is Gay," thinking Milonakis was a child. He was actually 26. (The secret behind his preternatural youth? Milonakis was born with a congenital growth hormone condition, giving him the voice and appearance of an adolescent despite being an adult man.)
After appearing on Jimmy Kimmel Live, Milonakis received his own show on MTV and MTV2, aptly named The Andy Milonakis Show, in 2005. Milonakis became a sensation, from his raps (his show's theme song included the line, "When life hands me lemons, I make beef stew") to his sketches, which featured guests like John Stamos at their silliest. The show ended in 2007, but Milonakis has kept busy since then.
Movies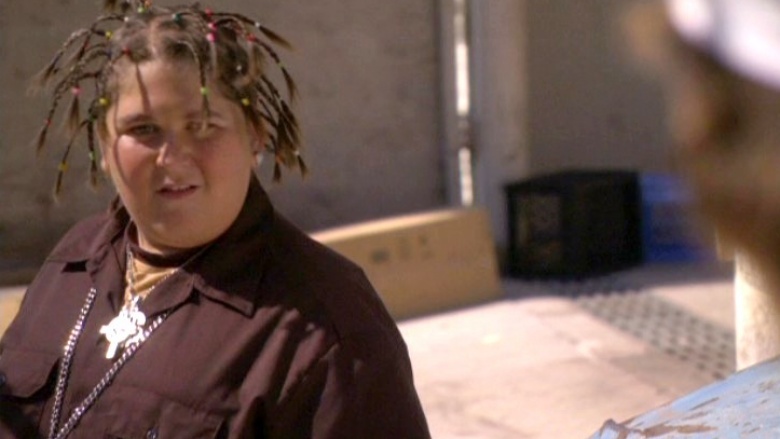 After The Andy Milonakis Show ended, the ageless comic kept working with roles in comedies like Private Valentine: Blonde & Dangerous (2008), Extreme Movie (2008), and Waiting (2005), as well as its sequel, Still Waiting (2009). While not all the flicks were necessarily blockbusters, Milonakis has remained pretty comfortable off his earnings—and he's also gotten plenty of work elsewhere.
Television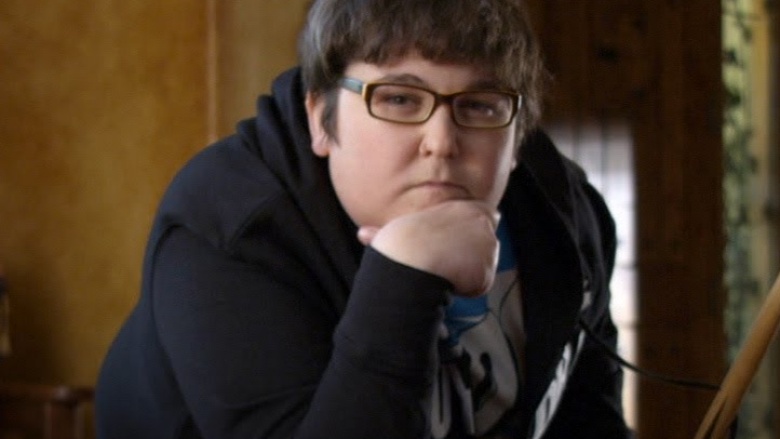 In 2011, Milonakis combined his rap and comedy skills in GGN: Snoop Dogg's Double-G News Network as Android Miller and Crazy Larry. In 2013, Milonakis was cast on Comedy Central's The Kroll Show, playing Roman Arnold. From 2010 to 2014, he provided voice over work for Cartoon Network cult classic Adventure Time. Milonakis also starred in cooking and travel shows, bringing his signature child-like absurdity to real-world situations.
Online Work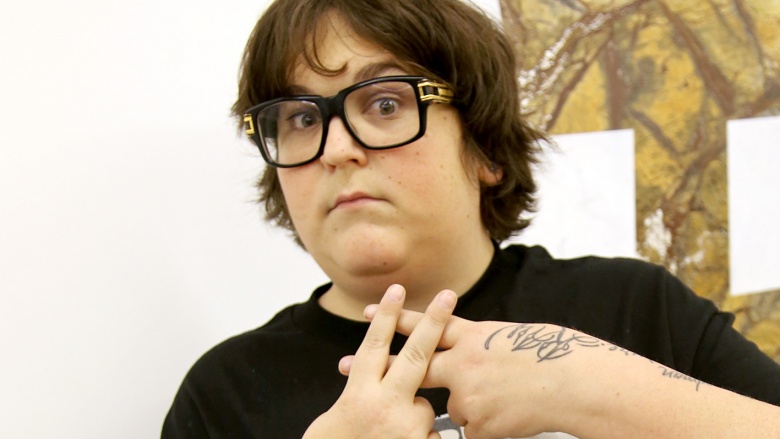 Getty Images
In September 2007, Milonakis launched his own online show on MyDamnChannel.com, which gave him significantly more creative freedom than his work on MTV ever did. He told Entertainment Weekly, "I get to be as dirty as I want. I'm going to do a lot of weird stuff that's not going to be like me prancing around like an insane 12-year-old. I showed everybody that side of me and I think it's time to do different stuff, even when it comes down to the type of humor. I want to do some drier, weirder stuff...I'm coming up with some new show ideas that are much more tortured-soul than, like, 10-year-old on acid and crack, much more like characters just, like, beaten down. As young as I look, I think it will still be funny if I played a person who's kind of tortured and hates his life. Kind of like a Larry David-type thing. I have a specific idea I don't really want to talk about yet, but...the stem of the idea comes from reality, from where I had popular videos on the Internet. I'm going to write a whole pilot and see if anyone's interested, and if not then I'll just live out the tortured life instead of showing it on TV."
Music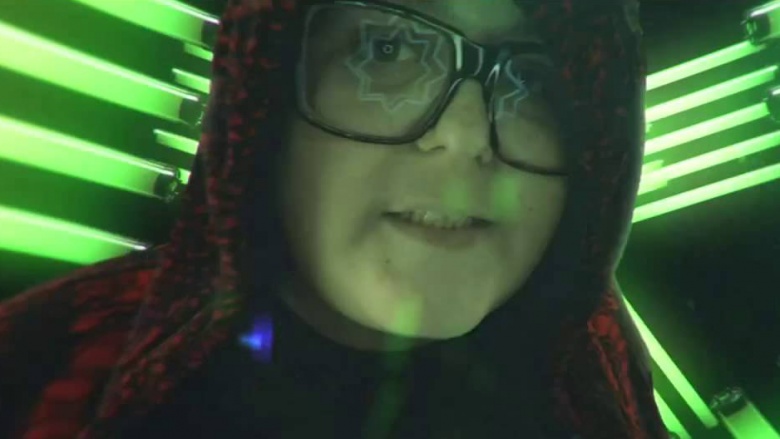 In March 2015, Milonakis dropped a surprise mixtape with rapper Chief Keef, featuring the video for "Glogang." He told LA Weekly that the project came to both of them by surprise. "I've met a million rappers in my life and it's weird if I'm going to go hang out with some, because usually I'm kind of seen as a comedy guy, it usually doesn't mean we're going to make music at all," he said. "I think a lot of rappers are scared to do a song with someone like me because, you know, they think it's too strange or not real...I had no clue we were going to make music. I went over to his crib, one of his boys said we should do a song, and they didn't have their studio ready so we decided to just get a real studio and started making tons of songs together."
It wasn't Milonakis' first musical project, either. He collaborated with Max Kasch and Dean Shull on the Busboys' Paradise EP in 2005. In 2009, he dropped the Hot Soup mixtape, followed by the Gazpacho EP in 2010. In 2012, Milonakis teamed up with Simon Rex (Dirt Nasty) and and rapper Riff Raff to release the ¡Three Loco! EP.
Of his musical efforts, Milonakis says, "I think the rap stuff has always been like my side-chick."
Milonakis 2.0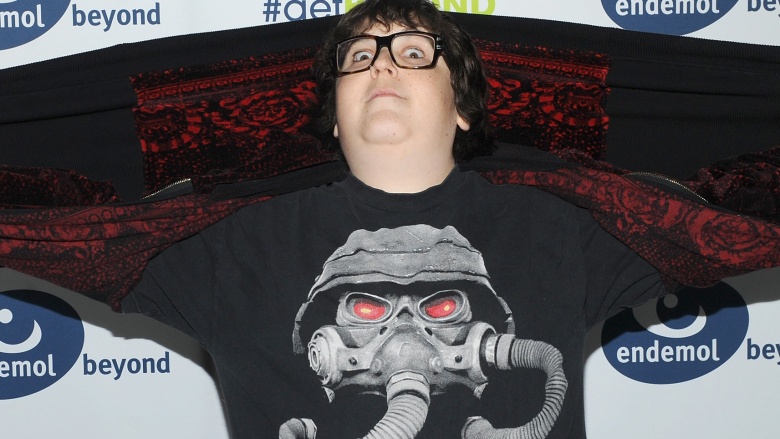 Getty Images
Milonakis is going back to his roots with Milonakis 2.0, a series on Endemol Beyond USA's Smasher channel. The comedian describes it as sort of a reboot of his now cult-classic Andy Milonakis Show, including sketches, man-on-the-street interviews, and music videos. Milonakis noted that the show will feature Vine and YouTube stars, but will focus mostly on everyday people, telling Entertainment Weekly, "I want to stick to my roots and stick to real people that I find. I had an Uber driver the other day who was rapping to me. I got his number, and I want to incorporate him."