The Tragic Death Of The Goldbergs' George Segal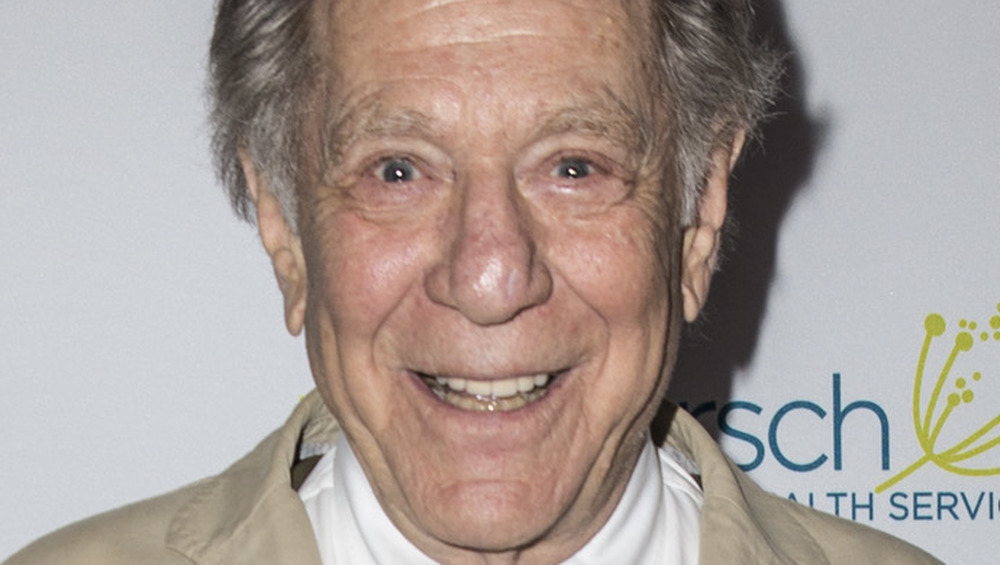 Harmony Gerber/Getty Images
Oscar-nominated actor and comedy legend George Segal has died at 87. His longtime wife, Sonia Segal, confirmed the heartbreaking news via a statement to Deadline on March 23, 2021. "The family is devastated to announce that this morning George Segal passed away due to complications from bypass surgery."
The celebrated actor starred in Fun with Dick and Jane, Look Who's Talking, A Touch of Class, and was a five-time Golden Globe nominee, to name a few accomplishments. However, Segal received critical acclaim when he was nominated for a Best Supporting Actor Oscar in 1966 for Who's Afraid of Virginia Woolf? opposite Elizabeth Taylor and Richard Burton. Later in life, the New York native became well-known for his starring roles in hit sitcoms, including Just Shoot Me, which earned him a Golden Globe nomination for his role as workaholic magazine publisher Jack Gallo. But for the past eight years, he played Albert "Pop" Solomon on the 80s-set show The Goldbergs, which is loosely based on television and film producer/writer Adam F. Goldberg's childhood in Pennsylvania.
Following the news of Segal's death, the series' cast members shared tributes to the star on social media, with Goldberg calling him the "perfect person" to play his father. Here's what other stars had to say.
George Segal's co-stars react to the news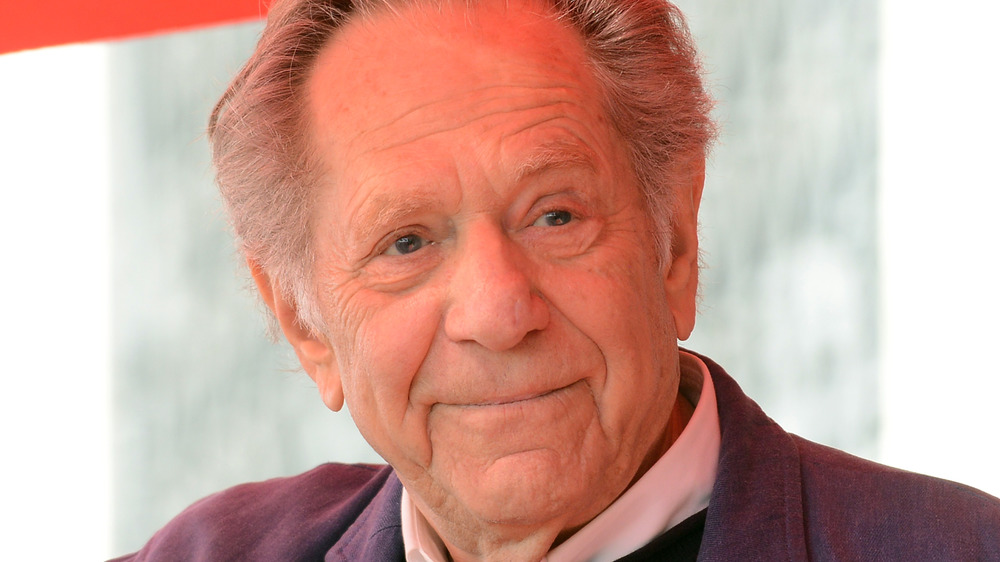 Albert L. Ortega/Getty Images
George Segal, who was honored with a star on the iconic Hollywood Walk of Fame in 2017, per CNBC, has received an outpouring of tributes in his honor. The creator of The Goldbergs, Adam F. Goldberg, who picked George Segal to play his father in the show, noted how he had a "magical spark." Goldberg posted a photo collage of Segal on Twitter and wrote, "Today we lost a legend. It was a true honor being a small part of George Segal's amazing legacy. By pure fate, I ended up casting the perfect person to play Pops. Just like my grandfather, George was a kid at heart with a magical spark."
Other cast and crew members of The Goldbergs expressed their condolences, including Melissa Joan Hart, who directed one of the show's episodes. She said she was "shocked" to hear of his death, and that he was a "great man." Segal's co-star Wendi McLendon-Covey also posted a photo of herself hugging the actor, simply writing, "Grateful." Patton Oswalt, who voices the adult Adam Goldberg, penned, "NOOOOOOO. Oh my God he was such a sweetie. And totally happy to dish with an annoying film nerd about CALIFORNIA SPLIT, BLUME IN LOVE, and everything. RIP king." Segal's last episode of The Goldbergs — Episode 16 of the show's eighth season — is set to air on April 7, 2021. The ep will pay tribute to him, Deadline noted.
The actor, who was born in Great Neck, N.Y. in 1934, was married three times and has two daughters with his first wife, film editor Marion Segal Freed, according to the Daily Telegraph.