The Surprising Reason Danielle Fishel's Husband Has Twitter In An Uproar
Paul Archuleta/Getty Images
Danielle Fishel's husband, Jensen Karp, is making waves on social media for a strange reason. The Boy Meets World star was thrust back into the spotlight in March 2021 after Karp, a screenwriter, had the internet in an uproar over a very unexpected discovery.
Fishel and Karp wed in 2018 and are parents to a son, Adler, who they welcomed in summer 2019. The former spoke out about his difficult birth in a touching Instagram post in July 2019, in which she revealed he had fluid in his lungs and spent the first days of his life in NICU.
Fortunately, their son recovered well, and Fishel and Karp often give little insights into his life on social media, including the latter's sweet Valentine's Day 2021 Instagram post for his wife where he kept the youngster's face hidden behind a basketball emoji for privacy reasons. 
But that's not the social media activity that really has everybody talking. Keep reading to find out what does.
Jensen Karp's unexpected cereal discovery sent the internet into meltdown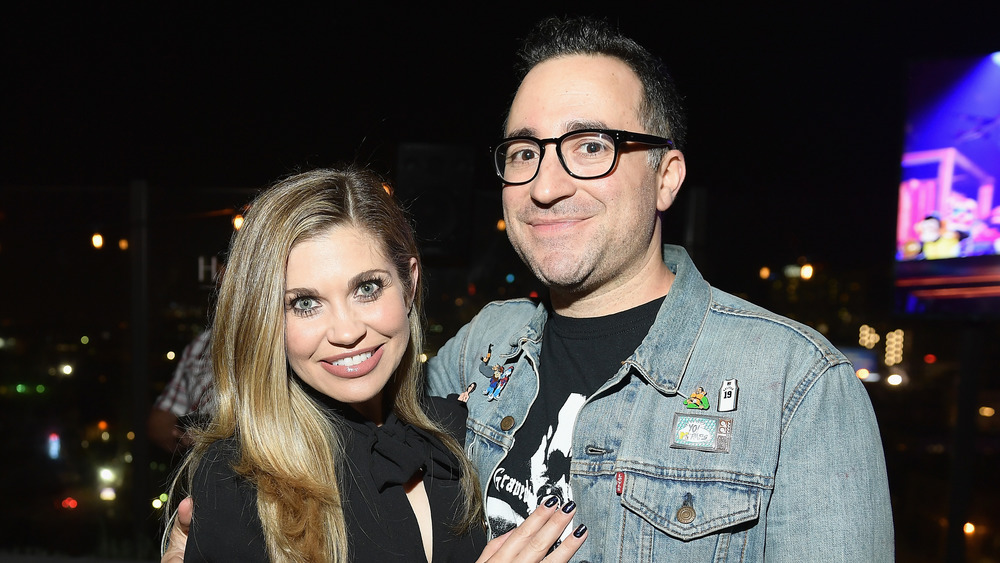 Matt Winkelmeyer/Getty Images
On March 22, 2021, Danielle Fishel's husband Jensen Karp had Twitter in a frenzy after he claimed to have found shrimp tails in his Cinnamon Toast Crunch cereal. "Ummmm @CTCSquares – why are there shrimp tails in my cereal? (This is not a bit)," he tweeted, alongside a photo of the open packet of cereal and what appeared to be two cinnamon-covered shrimp tails amid the squares. The tweet went viral and amassed more than 130,400 likes, over 12,800 retweets, and more than 4,200 replies in less than 48 hours.
It also caught the attention of the brand, who tweeted in response, "We're sorry to see what you found! We would like to report this to our quality team and replace the box. Can you please send us a DM to collect more details? Thanks!" A follow-up statement posted to Twitter on March 23 read, "While we are still investigating this matter, we can say with confidence that this did not occur at our facility. We are waiting for the customer to send us this package to investigate further." It also alluded to clear tape being used on the bag and encouraged any other customers who may have had their cereal tampered with to get in contact.
But it wasn't just the suspicious items in the packet that had people shocked...
People couldn't handle that 'shrimp Cinnamon Toast guy' is married to 'Topanga'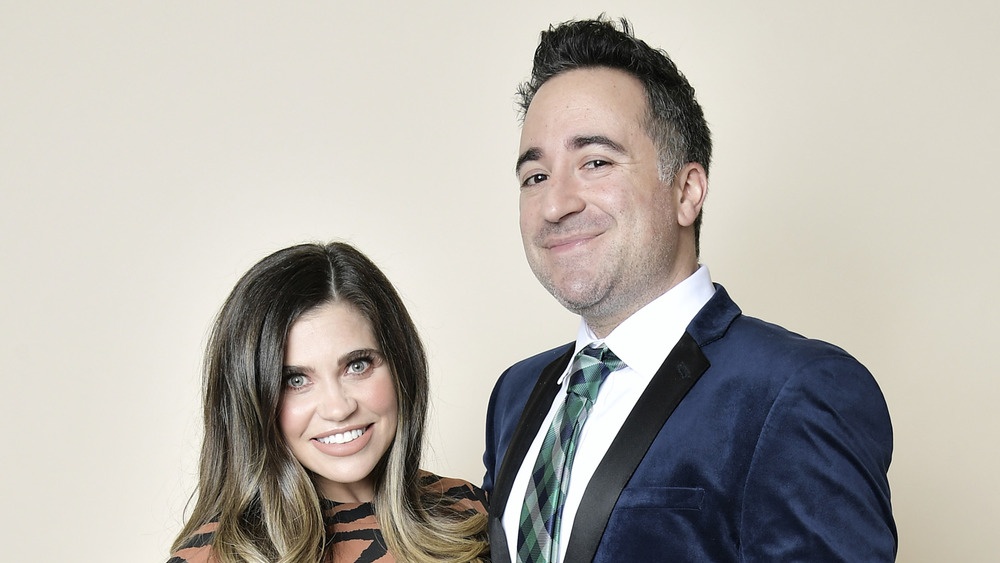 Neilson Barnard/Getty Images
Jensen Karp's tweet went viral before many fans realized he was married to Danielle Fishel, which sent social media users into even more of a meltdown. A number of people tweeted their surprise, admitting they had no idea it was the Boy Meets World star's partner and affectionately referred to her as Topanga, her character name in the popular sitcom that was rebooted from 2014 until 2017 as Girl Meets World.
"A man named Karp married to a woman named Fishel found shrimp tails in a box of Cinnamon Toast Crunch. The cereal was purchased from the Costco on Topanga Canyon Blvd, and his wife played Topanga in Boy Meets World. Meanwhile, Karp used to be a guest on Pistol Shrimp Podcast," one tweet, which amassed more than 20,000 likes read. Another person tweeted, "Imagine saying 'wow the shrimp cinnamon toast guy is married to Topanga' to any normal person."
"Finding out the cinnamon toast shrimp guy is married to Topanga from Boy Meets World is breaking me," a third person wrote. A fourth quipped, "Cinnamon Toast Crunch shrimp tail guy is married to Topanga and that completes 2021 bingo for me." Others tweeted that they'd found the culprit, joking it was Shawn from Boy Meets World who was behind the shrimp mishap. Even Karp joked, "I have learned that my wife and I were not on your Bingo cards."
Well, it's safe to say there's never a dull moment on social media.