How Gwyneth Paltrow Really Felt After Her First Oscar Win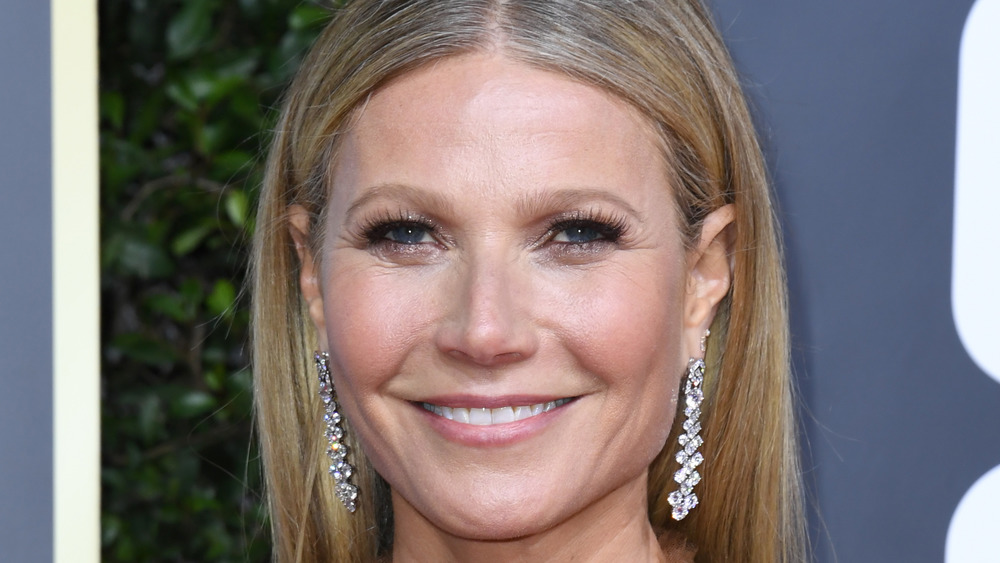 Jon Kopaloff/Getty Images
Gwyneth Paltrow has revealed she experienced "imposter syndrome" before receiving her Best Actress Oscar and even admitted to feeling "embarrassed" by the nomination. Paltrow spoke candidly on Anna Farris' podcast, Anna Faris is Unqualified, about how she felt winning acting's highest award at just 26-years-old for her work in Shakespeare in Love back in 1999. "It was the weirdest, most surreal time. You're also kind of embarrassed that you're nominated for an Oscar and you have imposter syndrome and you think, 'I can't even believe this is happening. I'm not even that good. Does everybody hate me?' 
She added, "I was kind of like, 'Well, of course, I'm not going to win but it's kind of cool, too.'" Despite feeling supported by those in Los Angeles, Paltrow said the Oscars buzz was all too much for a young adult, and she revealed that she actually felt incredibly "lonely." She told Faris, "In L.A. everybody was so supportive. I remember winning and feeling like the tide sort of turned and there was this feeling of when you have that much attention on you and that much energy, it was really, really overwhelming." 
Just a few years prior to her win, when Paltrow was just starting out in the industry, she felt "depressed" as her publicist would fax — yes pre-internet days — every piece she featured in, per People. However, in order to "separate the fame" from who she is, Paltrow told Faris she hasn't read anything about herself in a "really, really long time." 
Gwyneth Paltrow said she'd 'literally never—nev-er' catch the acting bug again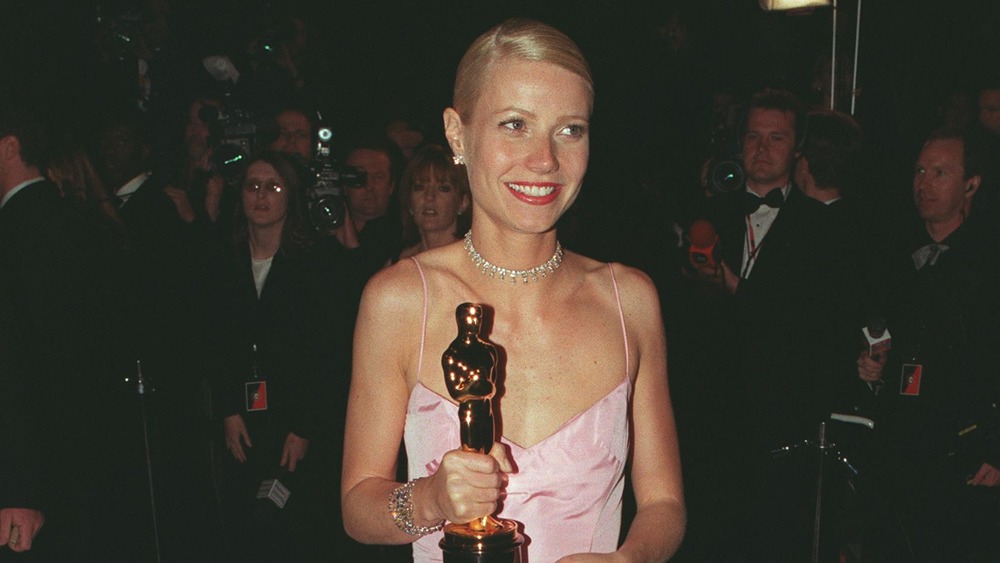 Andrew Shawaf/Getty Images
While some actors spend days on end celebrating their Oscar win, others like to hunker down at the family home ... and hide. On Anna Farris' podcast, Anna Faris is Unqualified, Gwyneth Paltrow revealed that after receiving her Best Actress award, she "hid for three weeks" at her parents' house. "I remember I was staying with my parents at their house in Santa Monica and I just kind of hid for three weeks afterward. It was so intense," she said.
Shortly after this, Paltrow said she realized she "didn't love acting that much" due to the constant pressures of the spotlight, per People. The mother-of-two even told Faris she thought fame was a "pretty terrible thing" and shouldn't be idolized. "I think our culture idealizes fame so much, and I actually think it's [a] pretty terrible thing to be famous, if our purpose on the planet is for human development and to really become the truest, best version of ourselves." 
Paltrow's last leading role was in the thriller film Proof back in 2006 and since then, the now-businesswoman has only accepted smaller parts. And those that are hoping for a Sliding Doors sequel will sadly be disappointed as Paltrow also told Harper's Bazaar back in December 2020, she'll "literally never—nev-er" catch the acting bug again. I suppose our healthy dose of Paltrow will have to come in the form of her unique Goop products from now on.