Reality TV Families With Huge Secrets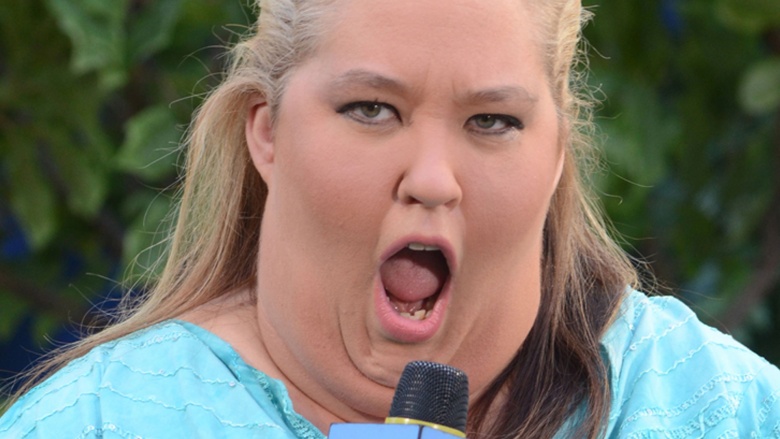 While it seems like reality TV stars opt to have as little privacy and as few secrets as possible from the public, it simply isn't true for these families. In fact, some of them had skeletons so deep in their closets that when the news broke, the ensuing drama even made for spinoffs.
The Jenners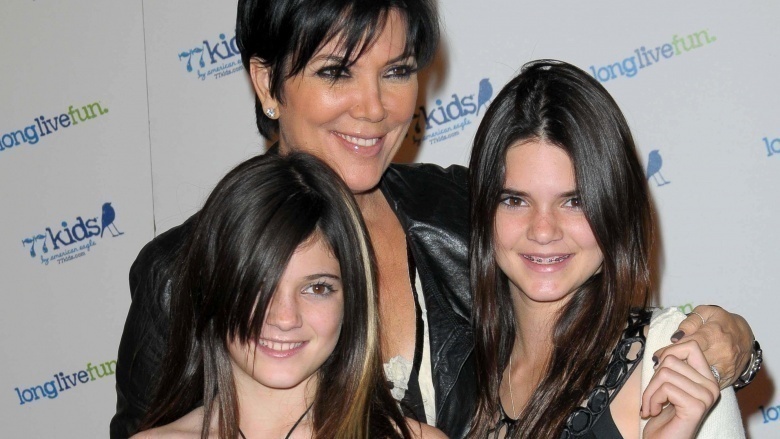 Bruce Jenner was a celebrated Olympian, and then the sole and often powerless patriarch of the Kardashian clan on Keeping Up with the Kardashians from 2007 to today. Viewers of the show started to notice Jenner's changing appearance: he began to grow out his hair, rocked long nails, and had a few tweaks to his face. Speculation began to peak when Jenner split from wife Kris in October 2013, and got a tracheal shave in 2014, which Jenner at the time dismissed to press as a pure vanity: "I just didn't like my trachea."
But there was more to Jenner's makeover than just the superficiality for which his famous family is often criticized: Jenner was beginning to transition into life as a woman. Jenner revealed the news in a 20/20 interview with Diane Sawyer, admitting that she's felt like a woman since she was a child and occasionally cross-dressed as an adult. Jenner unveiled her new name and identity as Caitlyn Jenner.
The Duggars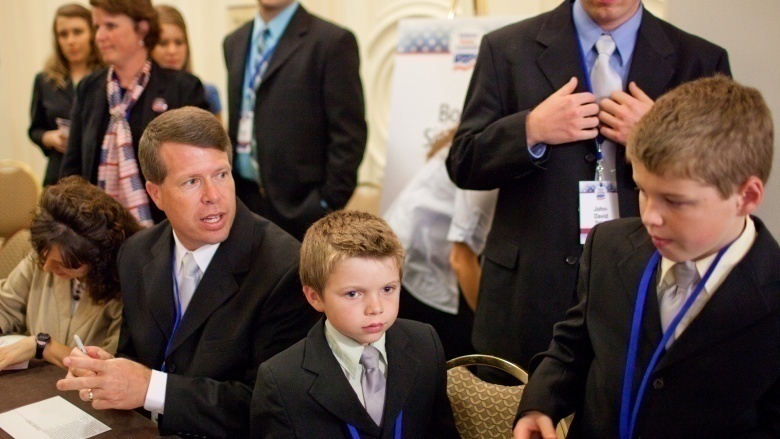 Getty Images
The Duggars, stars of TLC's 19 Kids & Counting, hid a horrifying secret about eldest son Josh Duggar: InTouch reported in June 2015 that he allegedly molested five girls as a teen, including his own sisters. Instead of going to authorities with the information, parents Jim Bob and Michelle Duggar waited 16 months to report the allegations. In the meantime, Josh was sent to see a family friend for a "stern talking to."
Two months later in August 2015, Josh Duggar, who married wife Anna in 2008, was revealed to be a paying customer of affair website AshleyMadison.com when hackers leaked the site's database. The father of four then checked into rehab for sex addiction. During his tenure at the rehabilitation center, several porn stars came forward and told InTouch that they had affairs with Duggar, because, well, sometimes you just want a professional.
The Gosselins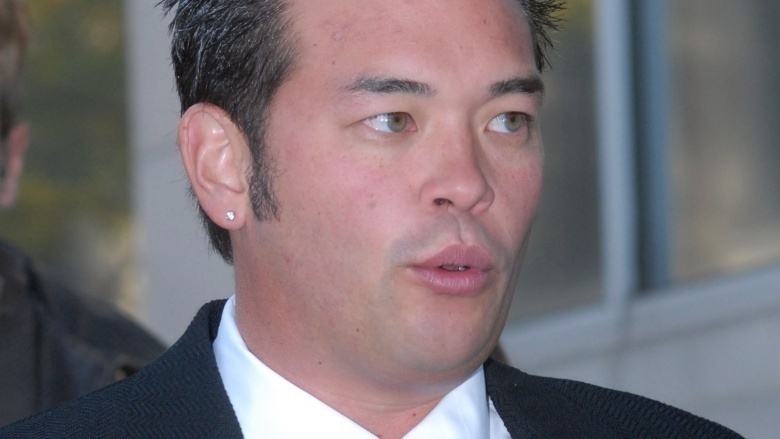 Getty Images
Anyone who ever watched Jon & Kate Plus 8 could see that Jon and Kate Gosselin's relationship was sometimes tense, but no one thought too much of it, because that many kids would make anyone a bit stressed or exhausted. Still, no one knew just how ugly it would get.
Jon Gosselin was accused of cheating on Kate, with Us Weekly reporting that one of his infidelities went down on Kate's 34th birthday in spring 2009. However, Jon insists the marriage was over way before any of this happened, revealing on VH1's Couples Therapy that his marriage with Kate was a business transaction, not a romance, and that their actual relationship had crumbled long before they officially split.
Mama June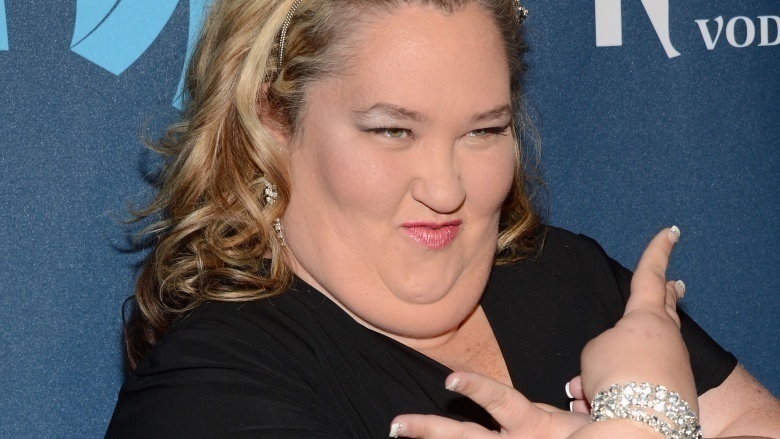 Getty Images
June "Mama June" Shannon of Here Comes Honey Boo Boo was harboring a dark secret that was more horrifying than even the worst pageant makeup job: she was alleged to have split from longtime partner David Michael "Sugar Bear" Thompson to reunite with a former flame...who happened to be a convicted child molester. TMZ reports that Shannon kicked Sugar Bear to the curb when her ex, Mark McDaniel, was released after a 10-year prison term for allegedly molesting her daughter, Anna "Chickadee" Cardwell.
After TLC heard about Shannon's rumored rekindling with the convicted sex offender, they pulled the plug on Here Comes Honey Boo Boo, but the backlash didn't end there. Shannon later made some disastrous appearances on Dr. Phil and even got sued by Cardwell for allegedly taking off with the cash Cardwell earned as a castmember on the show.
Kendra Wilkinson and Hank Baskett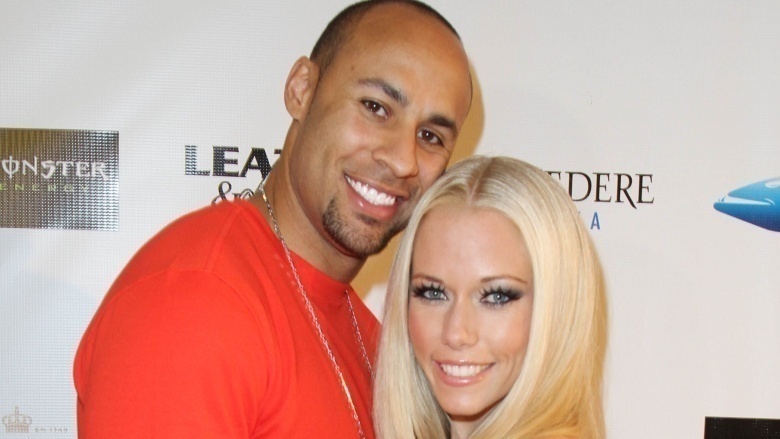 Getty Images
Hank Baskett seemed like the perfect Prince Charming for former Girls Next Door starlet and Playboy Bunny Kendra Wilkinson. That is, until it was found he allegedly cheated on the Kendra on Top matriarch with transgender model Ava Sabrina London when Wilkinson was eight months pregnant.
London claimed that Baskett contacted her after being particularly impressed with one of her YouTube videos and offered her $500 for some TLC, an allegation Baskett firmly denies. The former NFL star told People that he actually approached a couple in a supermarket asking where he could buy some marijuana and that the couple gave him what turned out to be London's address. He claims that when he showed up at London's home, she was making out with another transgender woman—and that the woman began pawing at Baskett. He claims that he froze in terror. Ho-kay.
Perhaps recognizing that both tales were pretty tall, Wilkinson flushed her wedding ring down the toilet and flipped out at Baskett, telling People she didn't know who or what to believe. Still, the couple managed to reconcile...and we may never know what (or, er, who) actually went down.
The Robertsons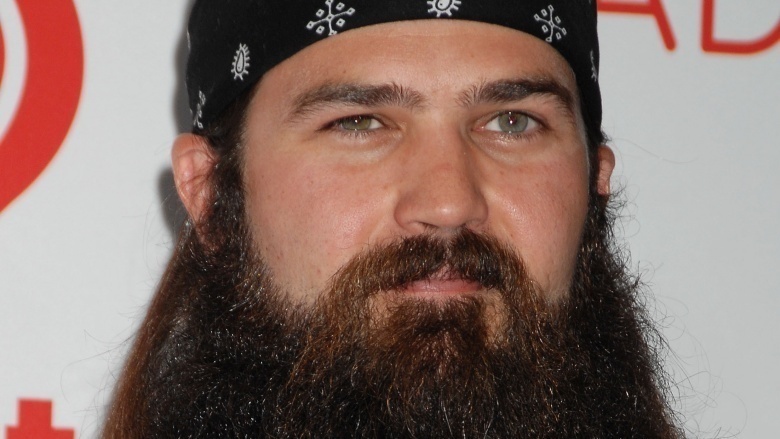 Jep Robertson of Duck Dynasty revealed in his book, The Good, the Bad, and the Grace of God: What Honesty and Pain Taught Us About Faith, Family, and Forgiveness, that he suffered sexual abuse as a six-year-old child at the hands of an older girl on the school bus. Robertson told Entertainment Tonight, "Back then the high school students would ride on the same bus as the grade school. There was this girl there that was just real mean...I don't know, but it was a lot of things took place—scary stuff. It was tough." Robertson admitted that the abuse made him skip school. "My mom always thought I was sick," Robertson told ET. "I think for a while I just tried to bury it so deep that I kind of forgot about it for a while."
The Giudices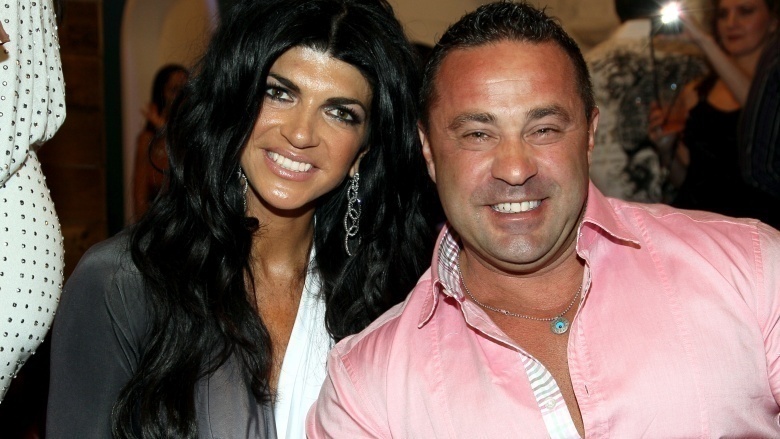 Getty Images
Real Housewives of New Jersey star Teresa Giudice's secrets were far darker and deeper than the mystery that is her amazing hairline. She and husband Joe Giudice were accused of hiding their fortunes in a bankruptcy filing in 2013, as well as not filing taxes in 2004 and 2008. The couple initially pleaded not guilty to the charges of fraud, but later changed their minds and pleaded guilty.
However, it didn't end there: the pair allegedly kept their finances clandestine by leaving glaring omissions in their probation reports, which were supposed to have complete transparency of where and how their money was earned and allocated. People reports that Judge Esther Salas believed that the Giudices didn't make errors on their probation reports, but that they deliberately tried hiding money from the government, and told them in court, "In the eye of the law, it doesn't matter who you are. There are consequences to pay." Those consequences for the Giudices? Teresa's 15 and Joe's 41 months behind bars.
The Roloffs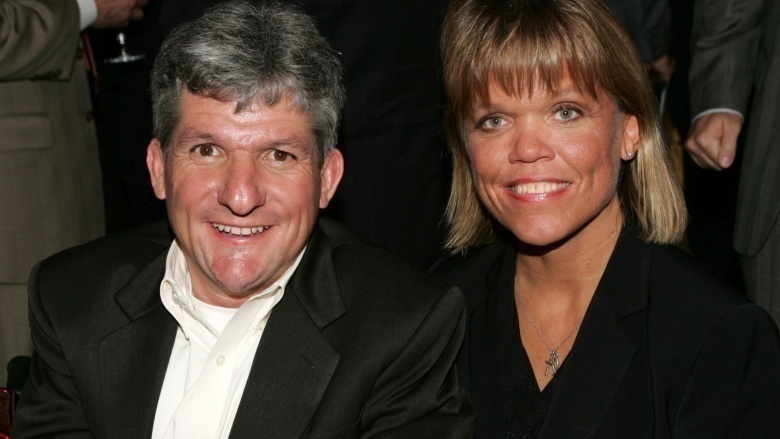 Getty Images
Jacob Roloff, the 18-year-old son of Little People, Big World stars Amy and Matt Roloff, claims that his child stardom came at the expense of his actual childhood—and even some of his earnings from the series.
Radar Online reports that Jacob appears to be estranged from his family, save for his similarly camera-shy sister Molly, 21, and has aired his grievances on Twitter about allegedly not receiving payment for his previous nine seasons of appearing on the show. Jacob also enjoys posting about the dangers and horrors of vaccinations, as well as boasting about smoking marijuana and dropping out of high school. And to think...he's probably still better off than any of the Duggars.
The Little Couple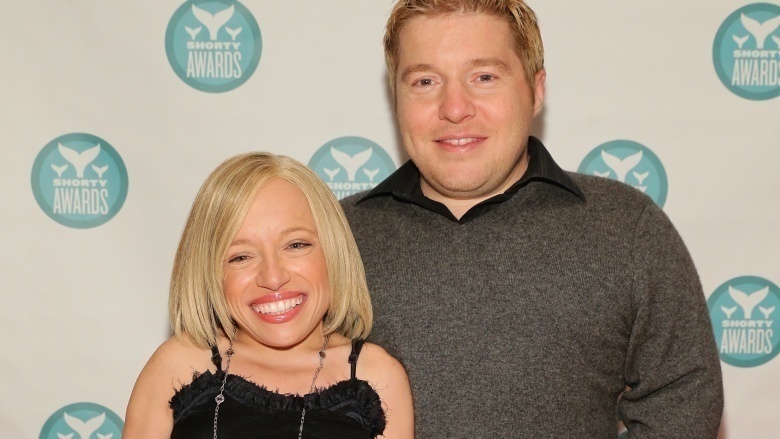 Getty Images
Compared to their TLC colleagues the Duggars and the Thompsons, The Little Couple family dramas are, well, little. Still, that doesn't make them less traumatic. Patriarch Bill Klein revealed in his and wife Dr. Jen Arnold's book, Life Is Short (No Pun Intended): Love, Laughter, And Learning To Enjoy Every Moment, that he struggled with depression and contemplated suicide before hitting his stride as an adult. (Klein is four feet tall, the result of spondyloepiphyseal dysplasia, a rare, congenital bone disease.) "In college, I had reached the deepest [pit] of depression and that brought me to the brink," Klein told HuffPost Live. "Since then, things have turned around huge for me. My life has gotten better and better every single year. I've had bumps along the road every year to deal with, but that said, I hope I can teach my kids to do better than I did when it comes to dealing with people you can't control."
The Siegels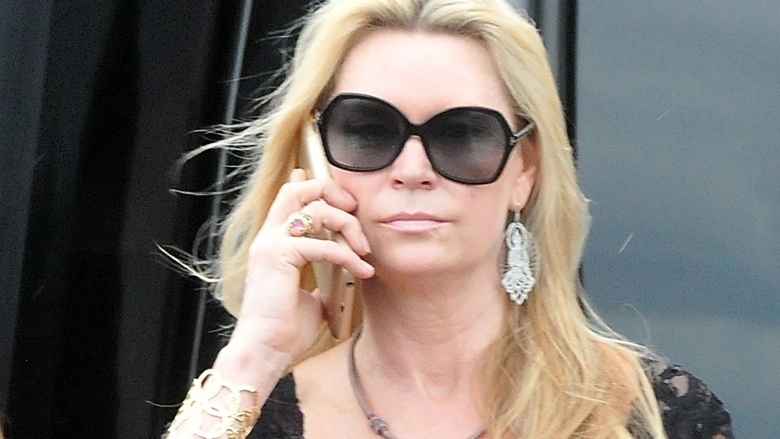 Getty Images
Queen of Versailles chronicled the life of billionaire couple David and Jackie Siegel. Other than their relatively low-key reality special, the Siegels kept a pretty low profile publicly. Unfortunately, they were forced to come up from under the radar when their 18-year-old daughter, Victoria Siegel, passed away from a drug overdose in June 2015.
Sources close to the Siegels told TMZ that Victoria battled with an addiction to Xanax but seemed to have been recovering well since going to rehab. Page Six reports that the family nanny said Victoria had grown distant from her parents in the days leading up to her passing, including skipping out on a family vacation.
Victoria left rehab a mere two weeks before her untimely death, leaving the family devastated. Sources later claimed that Victoria may have suffered cyberbullying at the hands of a cruel ex-boyfriend, leading some to believe that her overdose may not have been accidental.
The Chrisleys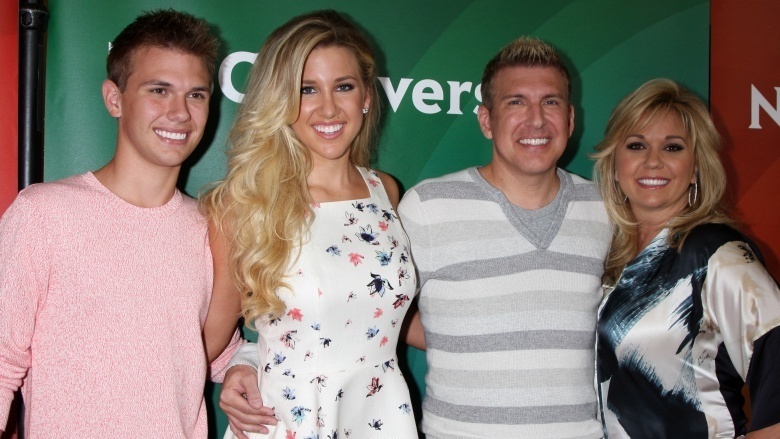 Patriarch Todd Chrisley of USA Network's Chrisley Knows Best may not have known best when it came to raising his son, Kyle Chrisley, because the guy has quite a few issues.
As Kyle's legal guardian, in January 2011, Todd entered Kyle into a rehabilitation center for substance abuse. Radar Online reports that Kyle stayed for three months, but that Todd didn't pay the facilities for Kyle's second and third months of his stay. Todd filed for bankruptcy soon after.
In 2013, Kyle's troubles continued when he was arrested for misdemeanor simple battery of a woman on April 17. He was placed on probation and after six months of good behavior, the case was dismissed. That wasn't the end of Kyle's courtroom woes, however, because his attorney sued Todd, who hired him to represent Kyle, for unpaid fees in March 2014.
Kyle became a father out of wedlock around January 2013, and his daughter Chloe has been featured on the show. Her mother, who Radar Online revealed to be Angela Victoria Johnson, and Kyle received mutual restraining orders against one another in October 2013 for undisclosed reasons. However, the pair appeared to have buried the hatchet at least somewhat: The Chrisleys filed a legitimation claim to establish child support and visitation rights for Kyle and were allowed to film with Chloe on the series.
The Houstons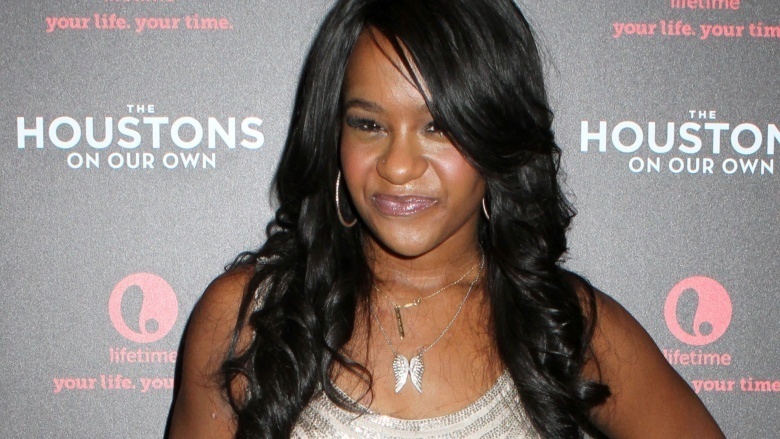 After the death of Whitney Houston in 2012, her family went on to launch a Lifetime series called The Houstons: On Our Own. The show starred Houston's daughter, Bobbi Kristina Brown, as well as her adopted-but-not-really son (and Brown's paramour) Nick Gordon, and Houston's mother and siblings.
Though Houston's own struggles with substance abuse were widely reported, the family was secretly struggling with Bobbi Kristina Brown's own addictions. A friend of Brown's told People that in Brown's own final days before her tragic and untimely passing, the fledgling singer didn't even try hiding her alleged drug use, which reportedly included cocaine and heroin.
The Carters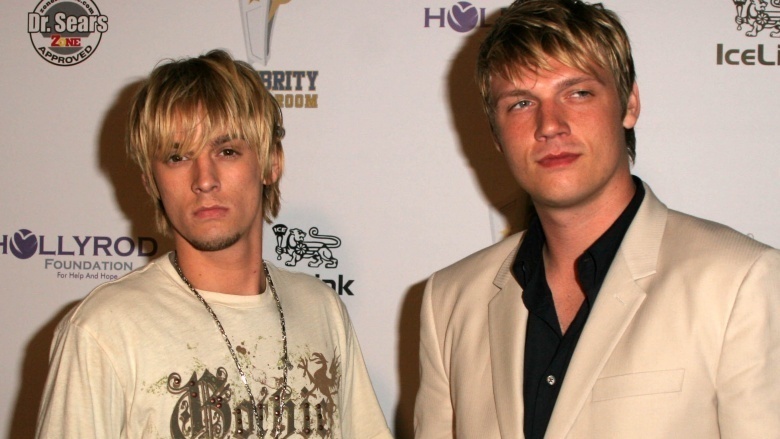 No, not those Carters—Bey and Jay would never! We're talking about the family centered around House Of Carters: former Backstreet Boy Nick Carter, pop star brother Aaron, and sisters Bobbie Jean, Angel, and Leslie. The short-lived 2006 E! reality series focused on Nick's relationship with his siblings, but it glossed over the darker sides of the dysfunctional family, of which several members suffered from substance abuse problems. And unfortunately, not all of those problems were resolved: Leslie's struggles with addiction only ended when the "Like Wow" songstress passed away from an overdose in February 2012.
The Eastwoods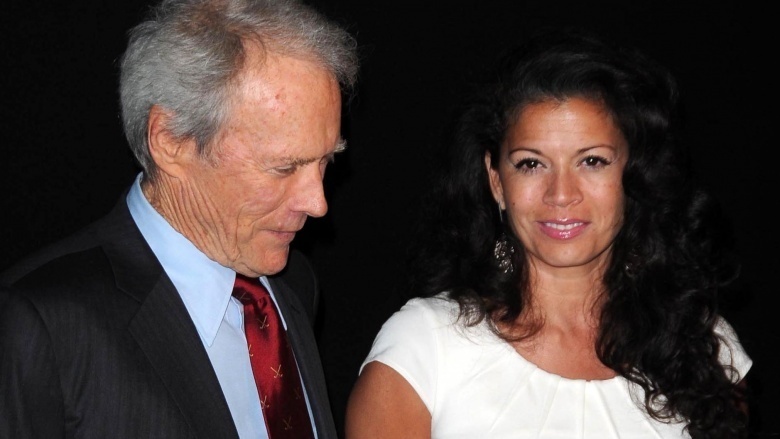 When Clint Eastwood isn't yelling at empty chairs about foreign and domestic policy, the screen legend is pretty scandal-free—and his family generally stayed under the radar forever. That is, until 2012, when Mrs. Eastwood and Company debuted on E!. The show focused on Eastwood's wife, Dina, and their daughters, Morgan and Francesca. What it didn't focus on? Dina and Clint's marital woes. People reports that the Eastwood marriage was a happy one until the show aired, at which point the super-private Clint became uncomfortable.
What happens next could make for the weirdest episode of Wife Swap ever: Dina began leaning on her childhood friend, Scott Fisher, when her marriage to Clint got ugly. Then, People reports, Clint got wary of Dina's interactions with Fisher...and reached out to Fisher's wife, Erica. Scott Fisher filed for divorce from Erica, who then began dating Clint. When Dina heard the news of Erica and Clint's relationship, she had a breakdown and went to rehab. Basically, everything that would have made for amazing ratings never even made it onto the show.
The Neiers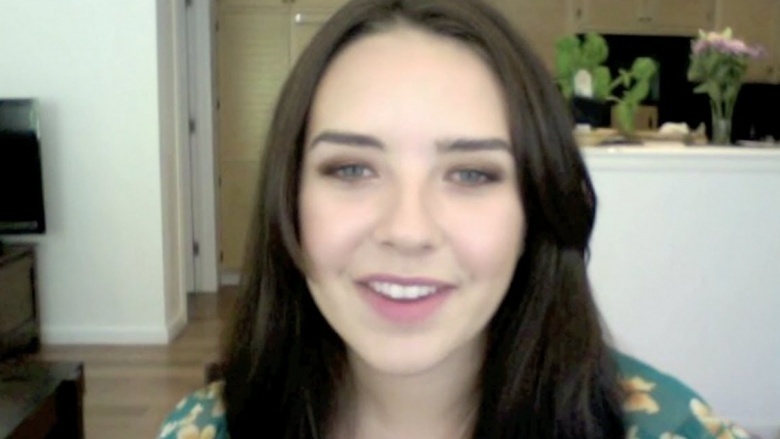 The Neiers were the family behind E!'s one-season series, Pretty Wild. The show's pilot had already been filmed when cast member Alexis Neiers was arrested for her role in the notorious Bling Ring (a group of burglars who allegedly stole from the homes of Rachel Bilson, Paris Hilton, Orlando Bloom, Lindsay Lohan, and more) in 2009. E! could easily have scrapped the series, especially after one particularly scathing reviewer called it "the worst show ever made." Instead, the network capitalized on the hype and covered Neiers' trial in the series.
That wasn't the big, potentially damaging secret Neiers' family kept close to their chests, though: it was Neiers' alleged drug addiction, which was unceremoniously leaked online through photos. In a 2011 interview with TheDirty.com, Neiers revealed she was addicted to heroin, as well as prescription drugs, and that all of her issues stemmed from sexual abuse she suffered as a child. She's since gone to rehab and become a drug counselor.
The Valastros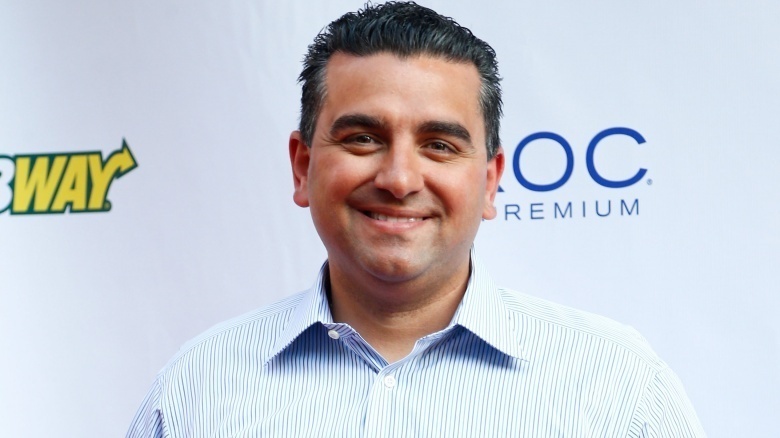 Not everything is so sweet in Cake Boss land. The show, helmed by the titular Cake Boss Buddy Valastro, focuses on the Valastro family as much as it does on their culinary creations. One member of Valastro's family has a past more disturbing than any of the drama featured in the series. The Associated Press reports that in 2012, Remigio "Remy" Gonzalez, Valastro's brother-in-law, was sentenced to nine years in prison for allegedly sexually assaulting a 13-year-old girl in New Jersey. A judge refused Gonzalez's petitions to withdraw guilty pleas to certain charges that he says his lawyer pressured him into confessing but that he claims were untrue. Prosecutors claim that Gonzalez, who was married to Valastro's sister, Lisa, will likely be deported to Mexico once he's released from prison.
The Curtins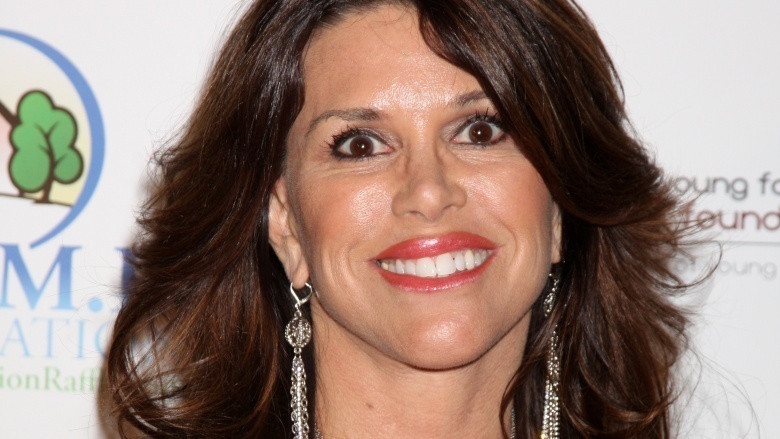 Former Real Housewives Of Orange County star Lynne Curtin's world was rocked in 2014 when she learned that her daughter, Alexa, then 22, turned to starring in pornographic films. Curtin told The National Enquirer, "When I found out Alexa became involved in porn I became physically ill." She added, "Alexa told me that she's no longer doing porn and only made a few movies last year. She thought she could make a few movies under an assumed name, get her nose and boobs redone, and nobody would ever recognize her. She's wrong. She now realizes this will follow her for the rest of her life thanks to the Internet."
The Schmuckers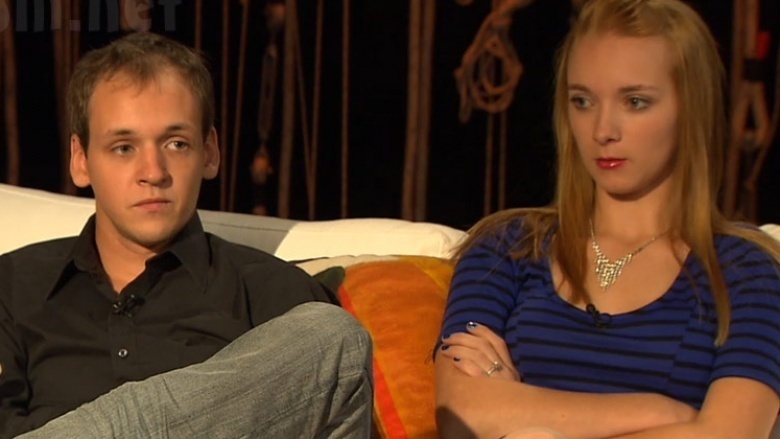 Breaking Amish couple Abe and Rebecca Schmucker hid a whole lot from producers and the public. Rebecca was previously married and became the mother of an infant daughter before appearing and tying the knot with Abe on the show. Rumors also swirled that the Schmuckers dated before appearing together on the show because they lived and went to church close to one another before moving to New York with the cast, an allegation the couple has fervently denied. Then there's the fact that they may not even be Amish at all: Abe's brother, who was portrayed as a zealous Mennonite on the show, had a Facebook page that showed his entire family hanging out together in street clothes. Abe also claimed to have never "used a microwave, taken a shower, or partied," but somehow still got busted for public intoxication in Kentucky in 2008...
The cast of Sister Wives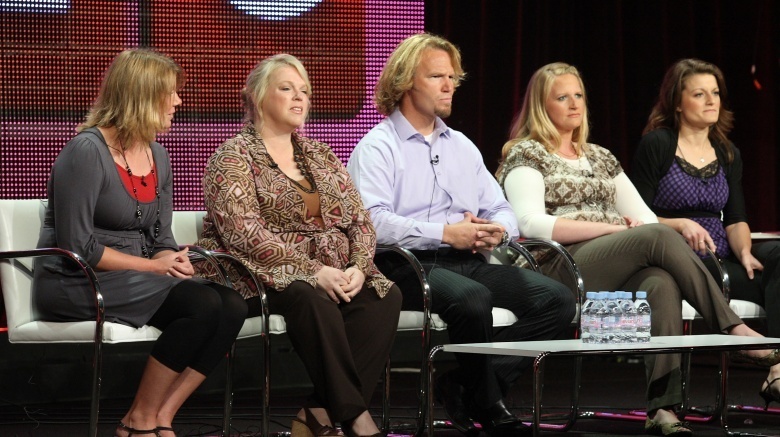 Getty Images
We're not here to judge, but it's safe to assume that the familial relationships on Sister Wives are pretty complex and weird to begin with. Patriarch Kody Brown has four wives (Robyn, Christine, Meri, and Janelle) and 17 kids between them. Add to the mix that two of his wives, Janelle and Meri, were actually semi-related before they married Brown, and it gets really wonky. Radar Online reveals that Janelle Brown was previously married to a man named Adam Clark Barber...who just happens to be Meri Brown's brother. Janelle ended up meeting and falling in love with Kody Brown while she was still married to Barber, and they divorced in June 1990 after two years together. So to reiterate, Janelle fell in love with Kody Brown—her second husband—while she was still married to Brown's brother-in-law. Anyone else have a headache?