Inside Jax Taylor's Feud With Jill And Derick Dillard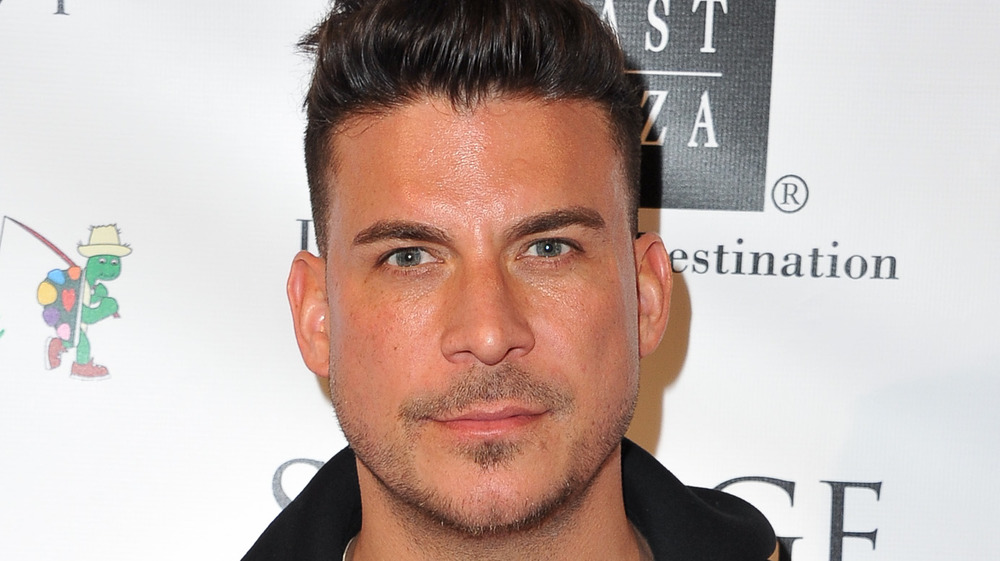 Allen Berezovsky/Getty Images
Reality star Jax Taylor is no shrinking violet when it comes to Twitter beef. In fact, some might consider him a pro when it comes to the pastime of artful Twitter wars. 
Even Jax's ex-girlfriend and former castmate, Stassi Schroeder, isn't sure how he manages to keep calm and carry on amidst the many online disputes he regularly finds himself in. "I've never been in a Twitter feud before. I don't like it. I don't know how Jax Taylor can do this all the time. Twitter feuds are stressful as f**k," she confessed during an episode of her now-defunct podcast, Straight Up With Stassi, per E! Online.
In August of 2017, however, it was the Dillard family who was on the receiving end of Jax's keyboard warrior antics. As reported by Us Weekly, Jax went toe to toe with Jill and Derick Dillard following a tweet in which Derick took aim at transgender YouTube personality Jazz Jennings. "'Transgender' is a myth. Gender is not fluid; it's ordained by God," Derick wrote in the controversial tweet. As one can probably imagine, it wasn't long before Jax caught wind of the comment and swiftly inserted himself smack dab in the middle of the drama. 
Jax Taylor insulted Jill Dillard's engagement ring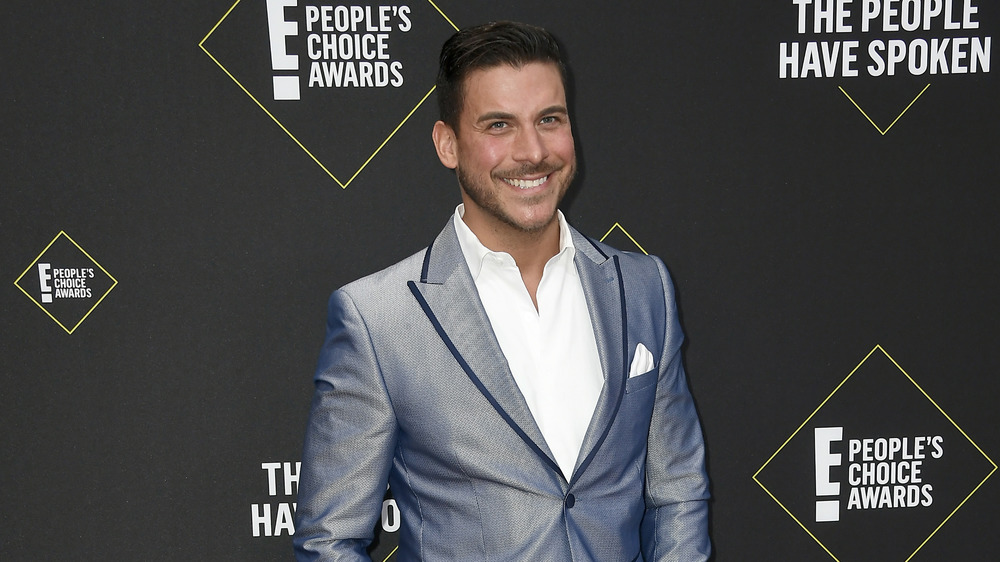 Frazer Harrison/Getty Images
As reported by US Weekly, Jax opted to go after Derick Dillard for his transphobic remarks about activist Jazz Jennings via Derick's wife, Jill Dillard. 
But instead of simply tweeting at Jill, Jax decided to take it alllll the way back to an old post from 2014 in which Jill proudly showed off her engagement bling and described her husband as "the most awesome guy in the world." "Sweetie I wouldn't brag about that speck of dust on your finger. You married a delusional piece of s***," Jax penned in the clap back tweet. SHOTS FIRED. Unfortunately, Jax didn't stop there. He also alluded that Derick was "probably hiding" that he was gay and included an emoji of two men holding hands. YIKES. 
While it appears Jax's heart might have been in the right place, one could argue he went about it all the wrong way. Not to mention, if correct, potentially outing a closeted gay man in an effort to advocate for the transgender community comes off a bit counterproductive, no? Better luck next time, Jax!