Jordyn Woods Is Nearly Unrecognizable With Her New Look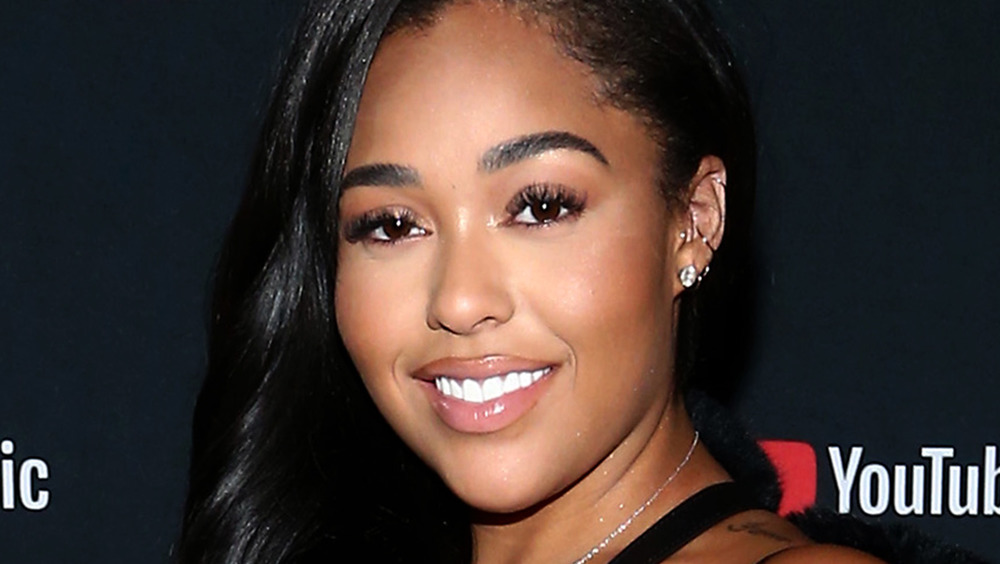 Tommaso Boddi/Getty Images
Jordyn Woods loves changing up her look! It seems like no week is the same when it comes to hair colors and styles for the 23-year-old model. She's currently rocking a platinum blonde lace-front wig, and fans are going wild.
Fans flooded Twitter in support of her new hair, calling Woods a "pretty queen." One supporter even went so far as to say, "It's your world and we're just living in it." Woods continued to get showered with praise, with a fan saying she was an "Effortless beauty." She should write these kind words on a bathroom mirror one day!
It's pretty obvious her followers are obsessed with her lighter locks, but Woods dropped a bombshell when asked if her new look would stick around, according to Page Six. "I probably won't," she said. "I love being blond, but I just can't do the lace front thing and workout."
Keep reading to see who else could be a fan of Woods' new look.
No matter Jordyn Woods' hair color, Karl-Anthony Towns treats her 'like a queen'
You can see Jordyn Woods' new blonde look above. As it turns out, she actually has been a blonde before, and it's possible that she went back to a lighter hue for boyfriend Karl-Anthony Towns. He and Woods have been a couple since September 2020, and it appears they are crazy in love, via People.
"My love for her knows no bounds and I would be remiss if I don't acknowledge the power a good woman can have in your life," Towns, who plays for the NBA's Minnesota Timberwolves, said. "Men, treat your woman like a Queen so she can treat you like a King."
Towns definitely treats his girlfriend like royalty, and her birthday in September 2020 was no exception. He gifted her two Hermès Birkin bags, a crystallized Chanel purse, and an autographed Michael Jordan jersey, according to Us Weekly. From the way this love story is unfolding, it sounds like a big engagement ring is in Woods' future!