Sara Gilbert Reveals The Truth About Kissing Drew Barrymore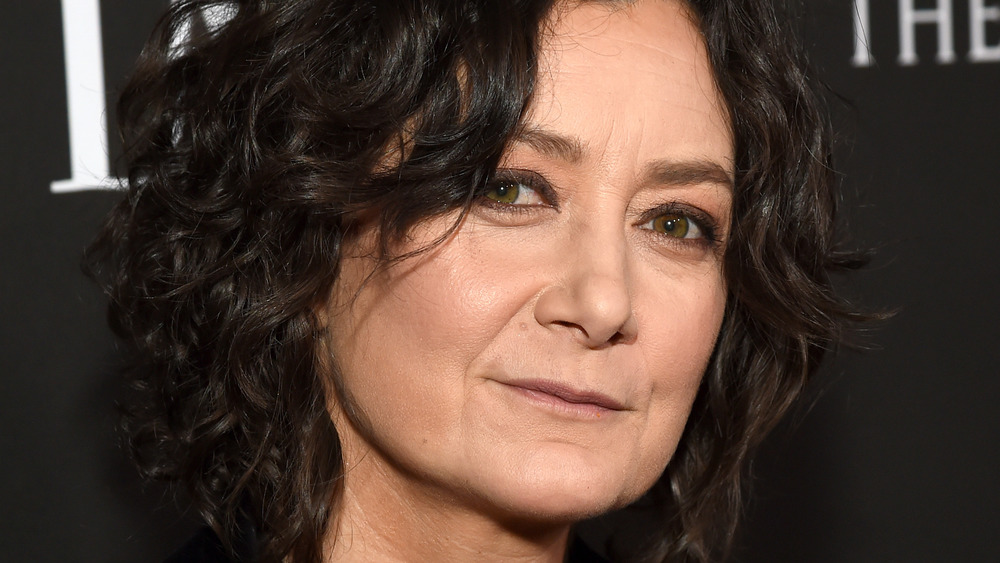 Michael Kovac/Getty Images
We may receive a commission on purchases made from links.
Ah, the '90s were truly a wild and fun time. And if there were any two women who can testify to that, it's stars Drew Barrymore and Sara Gilbert, who both seemingly everywhere back in the day, whether it was on big or small screen projects. The two women reunited on The Drew Barrymore Show in March 2021 and played a game called "Drew or False," in which the host reads out three facts and the guest picks which one is actually true. 
Remember, these two starred in Poison Ivy together back in 1992 when they were just teenagers, so they likely have all the tea on each other. Both women are currently 46 years old, so they would have been 16 or 17 years old back then, depending exactly on when the movie filmed. Gilbert said of their time filming (via Entertainment Tonight), "Yeah, you were a wild child, but in the best possible way. I was impressed. I still am."
Barrymore also remembered filming in Los Feliz, Calif. "I feel like we had that little basecamp. I drove that Jeep and I used to go get like ice cream on lunch breaks and I was constantly getting into accidents. I think I got my license taken away on that movie." Gilbert added that she remembered Barrymore dancing on the hood of her Jeep, so they were obviously having a grand old time. One that included some makeout sessions, too.
Sara Gilbert and Drew Barrymore got very close on set
It was on the set of Poison Ivy that things got hot and heavy between the two of them. Sara Gilbert revealed during the "Drew or False" segment (via Entertainment Tonight), "My first girl kiss was with Drew. And now I'm not one to kiss and tell, but I have to say... look, now I'm like going to blush! Drew was the coolest person I ever met and yeah, that's what happened."
It wasn't just in front of the camera's either. Barrymore added that they decided to do research in that Los Feliz lot, Jeep dancing and all. "We were supposed to kiss in the movie and then we started practicing in the trailer, which was kind of fun," Barrymore said. "We were like, 'Oh, I guess we should practice, because we wanted it to look good on screen. We had so much fun," the Never Been Kissed star added.
Just some good, innocent fun and research for one of the most quintessential '90s films, which was also adapted into a couple of made-for-TV and direct-to-video sequels, which starred actors like Alyssa Milano and Jaime Pressly. Ah, they really don't make them like they used to.